Staking is rapidly gaining mainstream attention as an attractive and convenient way of earning passive income in the crypto industry. Staking can offer returns that exceed those you could earn in a savings account. EGLD staking has one of the best rewards with earnings of up to 16% APR. Below is a list of staking platforms for Elrond tokens and all you need to know about staking EGLD.
What is Elrond Staking?
Staking involves delegating cryptocurrencies to a Proof of Stake network in order to validate and secure transactions on the blockchain. Elrond is an example of a PoS network just like Solana and Cardano. Proof-of-work networks like Bitcoin require mining activities to secure and validate transactions on the blockchain.
Rewards are issued to delegators in the form of Annual Percentage Returns (APRs) or Annual Percentage Yields) APYs. APRs are rewarded for lending your crypto assets, while APYs are rewarded for staking your crypto assets.
Elrond Staking Calculator
In staking, users (delegators) deposit EGLD tokens with staking providers (or validator) and thus make a valuable contribution to securing and decentralizing the Elrond blockchain. In return, delegators receive rewards in the form of EGLD. To calculate your individual rewards, kindly use this staking calculator.
Best Elrond Staking Providers
Elrond is a highly scalable, fast, and secure blockchain platform for decentralized applications (dApps) that supports a distributed network of computers in order to run smart contract platforms that prioritize scalability and low transaction fees.
To validate and generate new blocks on the blockchain, Elrond utilizes the extremely secure and energy-efficient Secure Proof-of-Stake consensus mechanism (SPoS). To sign new blocks, validators, are randomly selected. However, reliable validators increase their chance of being allowed to sign more blocks.
Elrond is powered by its native cryptocurrency, EGLD coin, which is used to interact with dApps, send transactions, and provide governance for the network. We have carefully selected the 6 best Elrond staking providers and have also included our verdict for each staking provider. We strongly advise that our verdicts are not investment advice, but a guide to making informed investment decisions.
1. Staking Elrond on Binance
EGLD staking was officially launched on the 21st of October, 2021 at a promo rate of up to 55.49% APY at the time. Currently, Binance rewards up to 16.19% for staking EGLD for a fixed period of 90 days, although there're other options for staking. Binance distinguishes itself as a very competitive staking provider for the Elrond network offering both fixed and flexible staking durations. Just like every other PoS token, there're no minimum requirements for staking EGLD on Binance.
Sign up with our Binance affiliate link to get bonus up to $500!
See Elrond Staking rates for Binance below;
| Coin | Product | Est. APR | Duration |
| --- | --- | --- | --- |
| EGLD | Simple Earn | 16.90% | 120 Days |
| EGLD | Simple Earn | 7.90% | 60 Days |
| EGLD | Simple Earn | 6.10% | 30 Days |
| EGLD | Simple Earn | 5.00% | Flexible |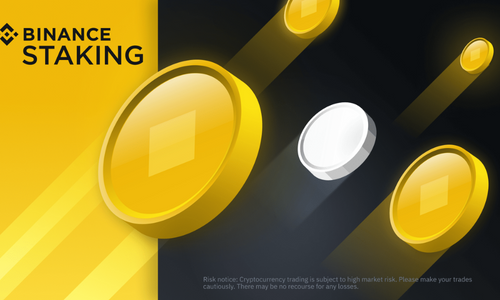 Binance
Stake Elrond coins with Binance and earn up to 16.19% APY.
Stake EGLD
Staking Verdict
Binance appears to be the one of best staking provider with top support and brilliant service. It is able to support almost 100 different PoS tokens, which covers a wide range of projects and APYs. Navigating staking services on this platform is easy and being one of the best staking providers available we recommend Elrond staking on Binance.
2. Staking Elrond on OKX
EGLD staking was first listed on OKX for staking on the 5th of January, 2022 at a promo rate of 375% at the time. Currently, OKX rewards 11.36% APY for staking Elrond for a fixed period of 60 days. Just like Binance, OKX offers both fixed and flexible durations for staking Elrond. OKX pays out staking interest every hour so that investors' rewards are compounded automatically. The minimum trade size of EGLD is $10 which is also the minimum requirement for staking Elrond.
See Elrond Staking rates for OKX below;
| Token | Est. APY | Term |
| --- | --- | --- |
| EGLD | 9.29% | 30 Days |
| | 4.13% | Flexible |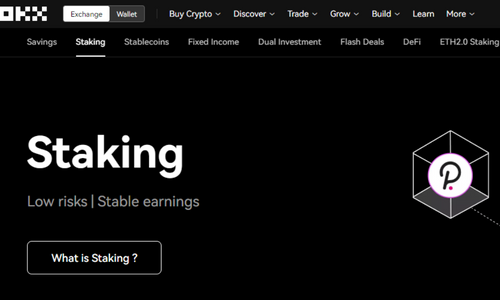 OKX.com
Stake Elrond with OKX and earn up to 9.29% APR on your hodlings.
Stake EGLD
Staking Verdict
Just like Binance, OKX staking is integrated into the Exchange, making it easy to use. Accessing their staking service is intuitive, and from popular review platforms, it has received good ratings. We observed that they appear to be one the best Elrond staking provider from our list. Although we believe this rating to be hype compared to the real complaints of users on other review platforms.
3. Staking Elrond on Ascendex
Ascendex listed EGLD together with other PoS tokens for staking on the 12th of August, 2022. Currently, staking EGLD with Ascendex yields a reward of up to 6.35% APY with compounded interest, and a 5-day unbounding period from the time of deposit. The minimum delegation amount for Elrond token is 0.5 EGLD. With Ascendex, users can add and redeem tokens at any time.
Elrond staking rate for Ascendex: 6.35% APY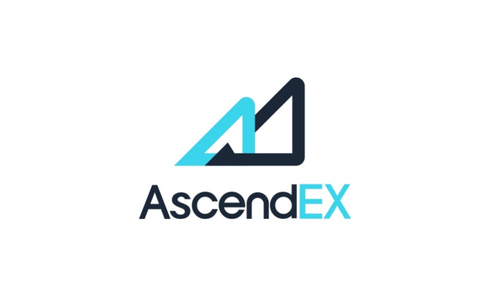 Ascendex
Stake Elrond with Ascendex and earn up to 6.35% APY on your hodlings.
Stake EGLD
Staking Verdict
From the reviews we gathered on this staking provider, it appears that this staking provider has received poor reviews. Although navigating their staking services seems to be intuitive, with a wide range of PoS tokens, however, complaints on this platform consist of poor security and poor customer service. Generally, we consider this platform okay for Elrond staking but should be tread with care.
4. Staking Elrond on Youhodler
Staking Elrond with this staking provider yields a reward of up to 5.5% APY with compounding interests after deposits. Rewards are paid out weekly, and EGLD staking is available for multi-hodl on this platform. With Elrond savings account, EGLD can be multiplied with Turbocharge and Multi HODL or exchanged EGLD for any other crypto. The YouHodler wallet app is the platform for storing Elrond tokens, from where rewards are dispensed.
Elrond Staking rate for Youhodler: 5.5%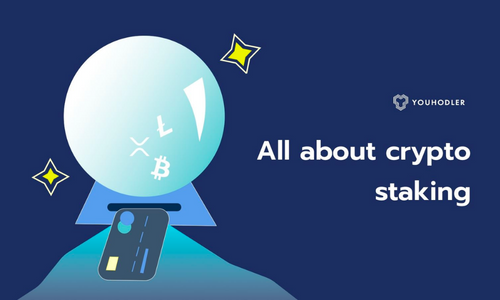 Youhodler
Stake Elrond with Youhodler and earn up to 5.5% APY on your hodlings.
Stake EGLD
Staking Verdict
This platform is well suited for cryptocurrency holders who would like to earn interests on their hodlings instead of keeping their cryptos idle. It is user-friendly and navigating its staking services is intuitive. However, from the list of Elrond staking providers we've collated, their staking rewards do not appear to be competitive.
5. Staking Elrond on Mycointainer
Staking EGLD on Mycointainer yields an APY of 12.4% with interests compounded on a daily basis. Its wallet application is the most convenient platform for staking. Mycointainer has a feature it refers to as cold staking where EGLD tokens are delegated to the Mycointainer node. Unlike other platforms that charge staking fees on your interest, Mycointainer does not. The minimum requirement for staking Elrond tokens is 1 EGLD with an unbounding period of up to 5 days.
Elrond Staking rate for Mycointainer: 12.4%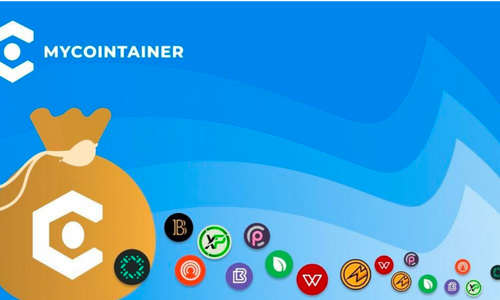 Mycointainer
Stake Elrond with Mycointainer and earn up to 12.4% APY on your hodlings.
Stake EGLD
Staking Verdict
This staking provider is one of the best available for staking Elrond tokens. They've got excellent reviews across many review sites, however, accessing their staking services may require an intermediate level of crypto experience. One phenomenal factor with this platform is their responsive customer support services.
6. Staking Elrond on Crypto.com
Elrond was listed for staking on this platform on the 14th of October, 2020. At the time, users could earn up to 3% p.a. on their allocations, paid in EGLD, while private users earned up to 5% p.a. Currently, Crypto.com rewards 5% p.a. on every allocation, and rewards are paid out on a weekly basis in the Elrond tokens, with flexible 1-month or 3-month terms available. Users can earn more by staking 10,000+ CRO tokens.
Elrond Staking rate for Crypto.com: 5% p.a.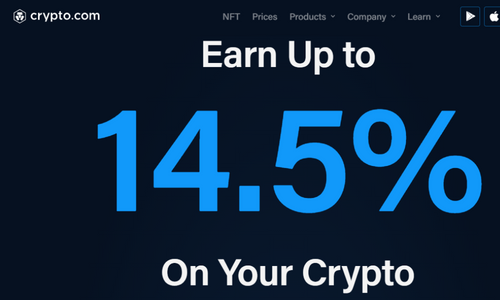 Crypto.com
Stake Elrond with Crypto.com and earn up to 5% p.a. on your hodlings.
Stake EGLD
Staking Verdict
Elrond staking rewards for this platform does not appear to be as competitive as other Elrond staking platforms we have listed. Based on review ratings and user complaints, we believe that there are still more improvements to be made on this platform. However, it has a very wide list of PoS tokens with very convenient rewards.
Final Thoughts
We have carefully listed 6 platforms for Elrond staking with our staking verdict for each platform. From our list, Binance and OKX appears to be the best platforms for Elrond staking based on rewards offering and platform infrastructure. Another unique phenomenon with these platforms is their mix of both fixed and flexible staking duration, affording more options for delegators. Mycointainer seems to be worthy of consideration for staking EGLD tokens, however, they only offer fixed staking opportunity for Elrond tokens.
Finally, rewards are basically influenced by the performance of the crypto market and the individual PoS network, which makes it subject to fluctuations. We strongly emphasize that this work is not an investment advice, but a guide to help investors make informed decisions.
Popular Tags : Best Elrond Staking Providers, EGLD staking, Elrond tokens, Staking EGLD, EGLD coin, Elrond Staking rates