Staking cryptocurrencies is a mechanism utilized by PoS networks to validate and secure transactions on a blockchain. Investors who donate their crypto assets for this purpose are rewarded. This has become a fast-rising means of earning passive income in the crypto space.
GRT is the native token for The Graph ecosystem, and they offer staking rewards ranging from 8% to 15% APYs for staking GRT tokens. Below is a list of the 7 best platforms to stake your GRT tokens.
What is Staking
Staking The Graph simply involves locking up GRT tokens for a set period of time in order to help support the operation of the blockchain. Users are rewarded with more GRT tokens for their staking services. The Graph staking utilizes the PoS mechanisms for their staking activities, similar to blockchains like ETH 2.0 and Solana. On the contrary, PoW blockchains like Bitcoin utilize mining activities to secure and validate transactions on the block.
7 Best Staking Platforms for The Graph (GRT)
The Graph Token (GRT) is an Ethereum-supported token that powers The Graph network. It is a decentralized protocol for indexing and querying data from blockchains like Ethereum and Filecoin. With The Graph, analyses are made to gather blockchain data before storing it in various indices, called Subgraphs, so that DApps can send queries to its protocol and receive an immediate response.
The Graph staking is available on both non-custodial and custodial platforms. But the focus of this work is on custodial platforms and their various reward offerings. We have done extensive work on 7 platforms for staking The Graph tokens, and our verdict concerning those platforms. As we have strongly emphasized in our previous works, staking rewards can be volatile, just like the crypto market, and is influenced by both the behavior of the network and the crypto market.
1. Binance
Binance officially launched GRT for staking on the 8th of July, 2021 at the rate of 17.38% APY at the time. Currently, Binance offers rewards up to 8.19% APR for the graph staking and staking duration is available on both flexible and fixed periods.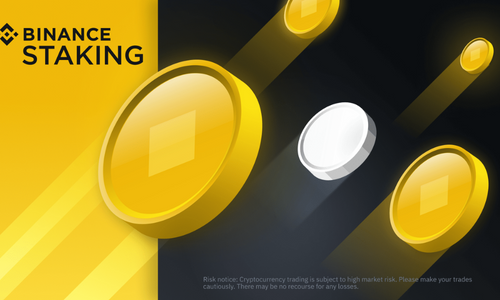 Binance
Stake your GRT tokens with Binance and earn up to 8.19% APY on your holdings
Stake GRT
Staking Verdict
Binance still tops the list of staking platforms according to Forbes, having the best site infrastructure and management. They may not top the list in terms of APY rates, but your GRT tokens are secured with the platform.
2. Bitrue
Staking The Graph tokens with this Exchange attracts rewards of up to 5% interest. Bitrue offers no lock-up period for GRT tokens, which means unstaking can be done at any given time. The minimum requirement for staking GRT tokens is 10 GRT. However, earnings are influenced by the worth of GRT tokens in deposit, creating 3 tier levels of earnings; $500, $500- $10,000, and >$10,000.
The Graph staking reward for Bitrue Exchange: 5% APY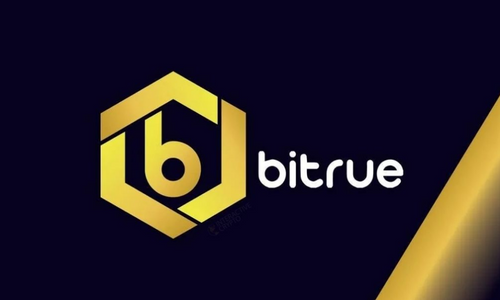 Bitrue
Stake your GRT tokens with Bitrue Exchange and earn up to 5% APY on your holdings.
Stake GRT
Staking Verdict
Just like OKX, Bitrue has one of the largest staking listings with one of the most modest APY offers. However, their interest rates for GRT may not be the greatest on our list. At the time of this writing, Bitrue does not have good ratings on Trust Pilot, with issues ranging from poor customer service to the inability to unlock assets. The user interface is averagely intuitive and may not be beginner-friendly as they've got a separate platform for staking activities.
3. Uphold
Uphold is a multi-asset exchange that enables users to buy and sell cryptocurrencies, national currencies, equities, and precious metals. Users are entitled to 85% of their staking rewards, while 15% is retained as commission. Uphold rewards a 3.5% estimated APY for staking GRT tokens, and the minimum amount of deposits does apply to all tokens.
The Graph staking reward for Uphold: 3.5% APY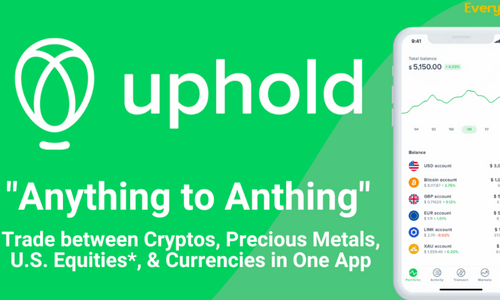 Uphold
Stake your GRT tokens with Uphold and earn up to 3.5% APY on your holdings.
Stake GRT
Staking Verdict
Note that staking services are not currently available in Japan, Singapore, and others. Staking with Uphold is beginner-friendly and has received an average-level rating on Trust Pilot, although we noticed a consistent complaint around placing trades.
4. Bitpanda
With Bitpanda, staking rewards are issued on a weekly basis with no lock-in or warm-up periods required, which means the Graph tokens are accessible at any time. GRT tokens can be automatically re-staked to increase gains, and can also be un-staked anytime. Staking rewards are influenced by staking duration, and VIP members have access to higher staking rewards. Also do note that this platform does charge a little commission on your interests.
The Graph staking reward for Bitpanda: 11.66% APR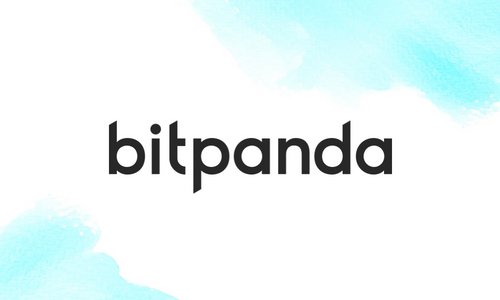 Bitpanda
Stake GRT with Bitpanda and earn up to 11.66% APY
Stake GRT
Staking Verdict
Bitpanda has got one of the best reviews on our list. Their user interface is very intuitive, and they've got great customer support. We believe that in terms of site management and interest ratings, this platform is the best for staking GRT tokens.
5. Chorus
Chorus one offers staking services in order to advance the Proof of Stake Ecosystem. It offers 35.22% ARR (Annual Reward Rate)  for staking GRT tokens. However, under conditions of unstaking, there is usually a 28-day delay period until delegated GRT tokens become liquid again.
Expected Annual Reward Rate for staking GRT tokens: 35.22%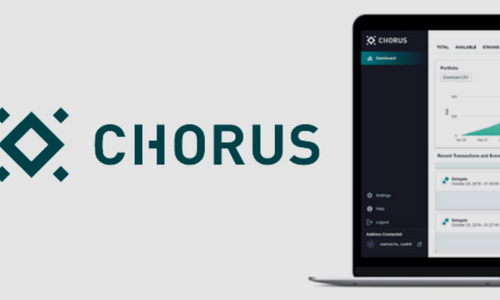 Chorus
Stake your GRT tokens with Chorus and earn up to 35.22% APY
Stake GRT
Staking Verdict
The quality of this platform's security and maintenance is top-notch. Although the user interface is not beginner friendly, their APY offering is the highest on our list, and by combining platform infrastructure with interest rewards, this is also great. However, an intermediate level of staking experience is needed to assess this platform.
6. Mycointainer
This platform rewards 10% APY for staking GRT tokens. You must have at least 0.09 EUR worth of GRT before you're qualified to stake GRT tokens. Mycointainer designs its reward system in such a way that longer staking periods automatically translates to higher interests rewards.
The Graph staking reward for Mycointainer: APY 10%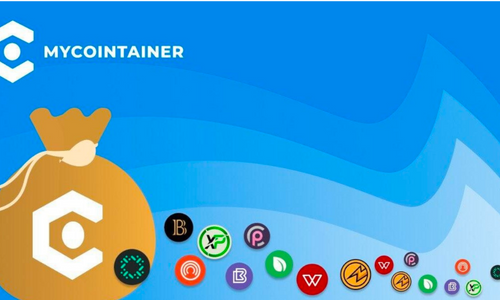 Mycointainer
Stake GRT tokens with Mycointainer and earn up to 10% APY on your deposits.
Stake GRT
Staking Verdict
Mycointainer, just like Bitpanda has received great reviews across platforms like Trust Pilot. One of the biggest staking platforms with optimum infrastructure, management, and customer services. The interface is user-friendly with no history of security heists.
7. Ascendex
Ascendex rewards 4.60% APY for staking GRT tokens. The minimum requirement for staking The Graph tokens is 150 GRT. Tokens are accessible for unbounding after 5 days so that users can manage staked assets at their own discretion even when delegating to a network with a lengthy unbonding period. GRT tokens can also be used as collateral for futures and margin trading, and rewards are automatically re-invested in order to compound interests.
The Graph staking reward for Ascendex: 4.60%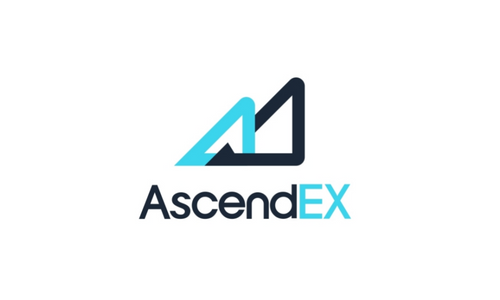 Ascendex
Stake your GRT tokens and earn up to 4.60% APY on your holdings.
Stake GRT
Staking Verdict
The platform is quite intuitive and has got great reviews across major review platforms like Trust Pilot. Although the repeated need for upgrade and a history of security breach has challenged user confidence. From the list we collated on staking GRT, Ascendex doesn't seem to be competitive.
Final Thoughts
Choosing which platforms to stake GRT tokens are shared between two margins. APR offering and the infrastructure of the platform are vital factors to consider. Based on these conditions, we believe chorus.one is the best choice for staking GRT tokens, as it has got both conditions on the favorable side. Although other factors to consider include, the minimum requirements to qualify for staking. On this factor, Binance has been the best choice so far, as every deposit of GRT tokens is qualifiable for staking.
Finally, do note that APYs are susceptible to change, as they're based on the behavior of both the individual network and the behavior of the crypto market generally.
Popular Tags : Graph Staking, Best Staking Platforms for GRT Tokens, Graph ecosystem, GRT tokens, GRT for staking, Graph staking reward, Stake GRT tokens