With a longstanding reputation, robust security protocol, and a user-friendly interface, investors can confidently consider Casper one of the best staking coins available. In this article, we'll provide a step-by-step guide to stake Casper (CSPR) with validators to maximize your rewards.
Casper Staking
Casper staking encourages individuals to actively participate in the Casper blockchain network and earn rewards. Two primary ways to engage in Casper staking are becoming a validator or delegating tokens.
Becoming a Validator
Becoming a validator on the Casper network involves staking a minimum amount of CSPR tokens and contributing to the security and consensus of the blockchain. Validators play a crucial role in validating transactions and creating new blocks.
By staking their tokens, validators demonstrate their commitment to the network and are eligible to receive staking rewards in return. However, becoming a validator requires technical expertise, infrastructure setup, and meeting specific requirements set by the network.
Delegating Tokens
For those who don't have the technical resources or desire to become a validator, delegating tokens is a good option. Delegating involves entrusting your CSPR tokens to an existing validator on the network.
By delegating, you contribute to the network's security and growth. Delegators can choose validators based on various factors such as performance, commission fees, and more.
Casper Delegators
Casper holders can participate in staking by moving their coins to one or more validators. In return, they earn $CSPR coins as rewards for their support. This process is commonly known as delegation, and those participants are delegators.
When you delegate your stake to a validator, you specify the following:
The ID of the node you're delegating your coins to.
The time to start/stop delegating stake (must be while the validator is validating).
The amount of $CSPR staked.
The address to send rewards to.
Casper Staking Requirements
The minimum amount that a delegator must delegate is 3 CSPR.
Unbonding wait period: 14 hours. When you decide to unstake your tokens, your stake will be locked in 14 hours.
For the first-time delegation, the system can charge a fee of 0.5 CSPR in addition to the base fee of 2.5 CSPR. The minimum CSPR delegation fee is 3 CSPR. It's noteworthy that the delegation fee is subject to change over time.
The undelegating fee is approximately 0.5 CSPR.
CSPR Staking Rewards
The annual percentage rate (APR) paid in return for staking CSPR to a validator is currently about 8%.
Staking rewards are distributed to your account after each era, a period of 2 hours. Multiple blocks are created during each era, each with a fixed duration of 65 seconds.
How to Stake Casper with a Validator: Step-by-Step Guide
Step 1: Set up an account on Casper's wallet
Before you can delegate Casper tokens, you'll need to set up a wallet. The CasperLabs Signer is a popular option; however, this tool will be moved away in the future.
A new option is to use Casper's native wallet, available on the Chrome extension. The account setup on Casper's wallet is similar to the one on Metamask's - you must create a password and seed phrase.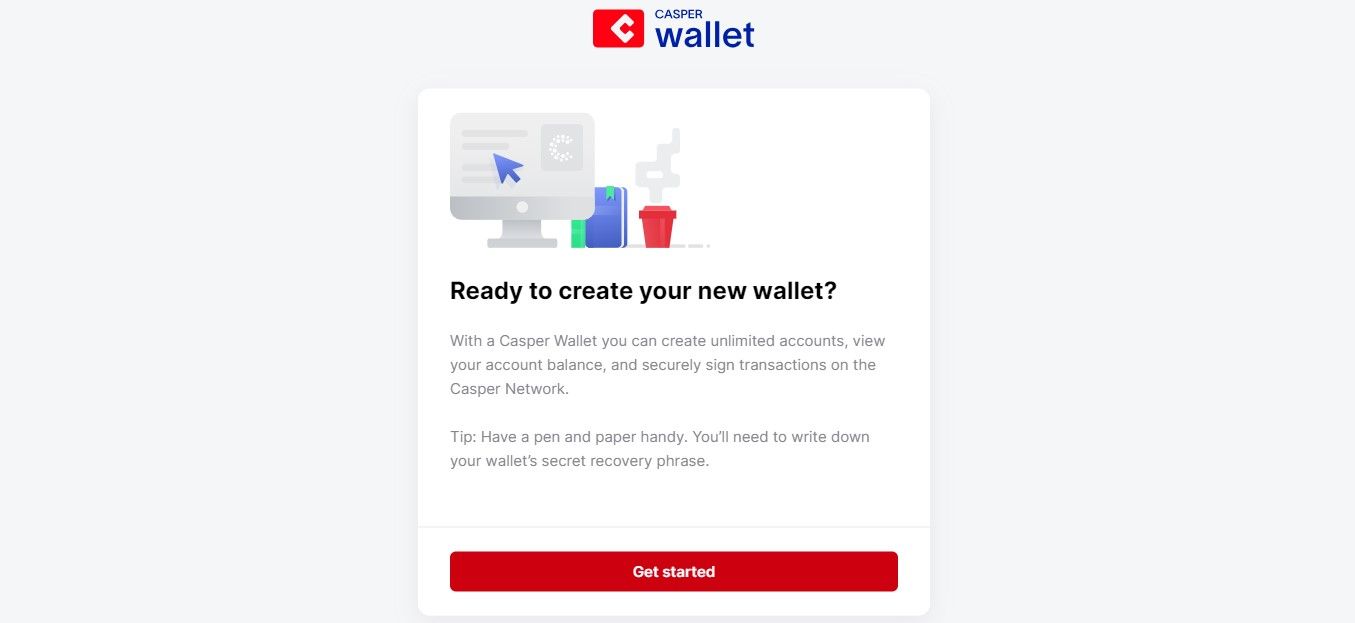 You can also stake CSPR on the Ledger wallet or other platforms.
Step 2: Connect to the Casper blockchain
Navigate CSPR Live.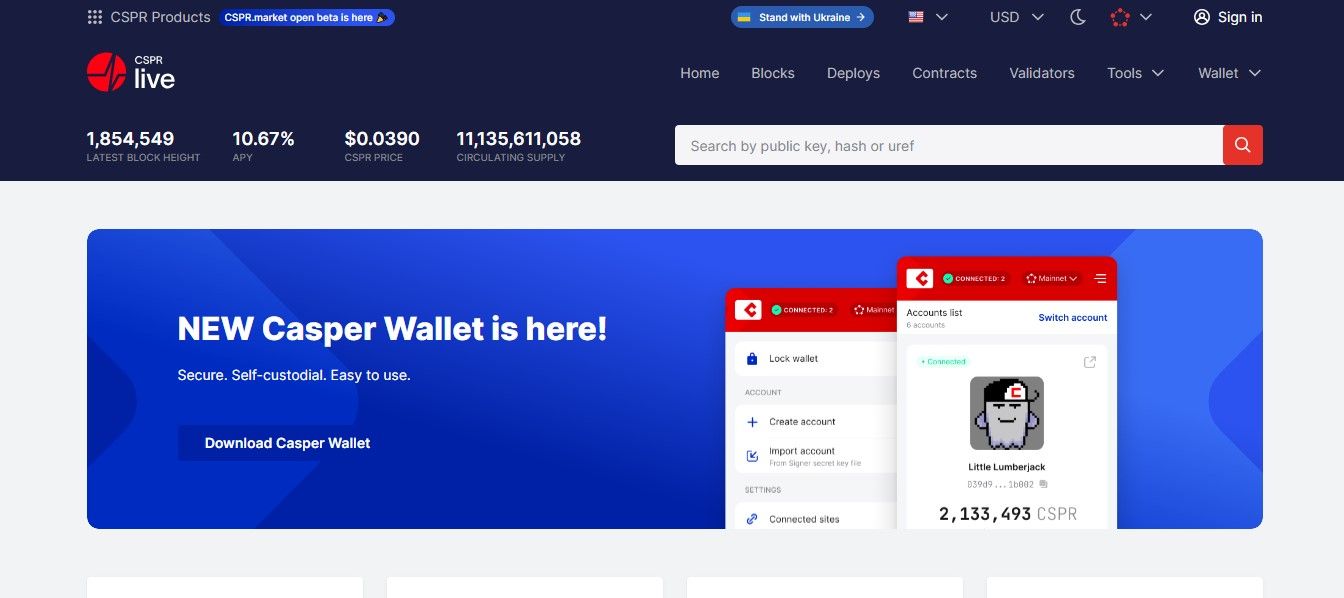 Sign in to your account.
Step 3: Buy Casper tokens (CSPR)
You'll need to have Casper tokens (CSPR) to delegate tokens. Purchase CSPR tokens from supported exchanges or platforms such as Coinlist and transfer your tokens to Casper's wallet.
Step 4: Choose a validator (or more)
Navigate Casper's validator board and select a validator to delegate your tokens.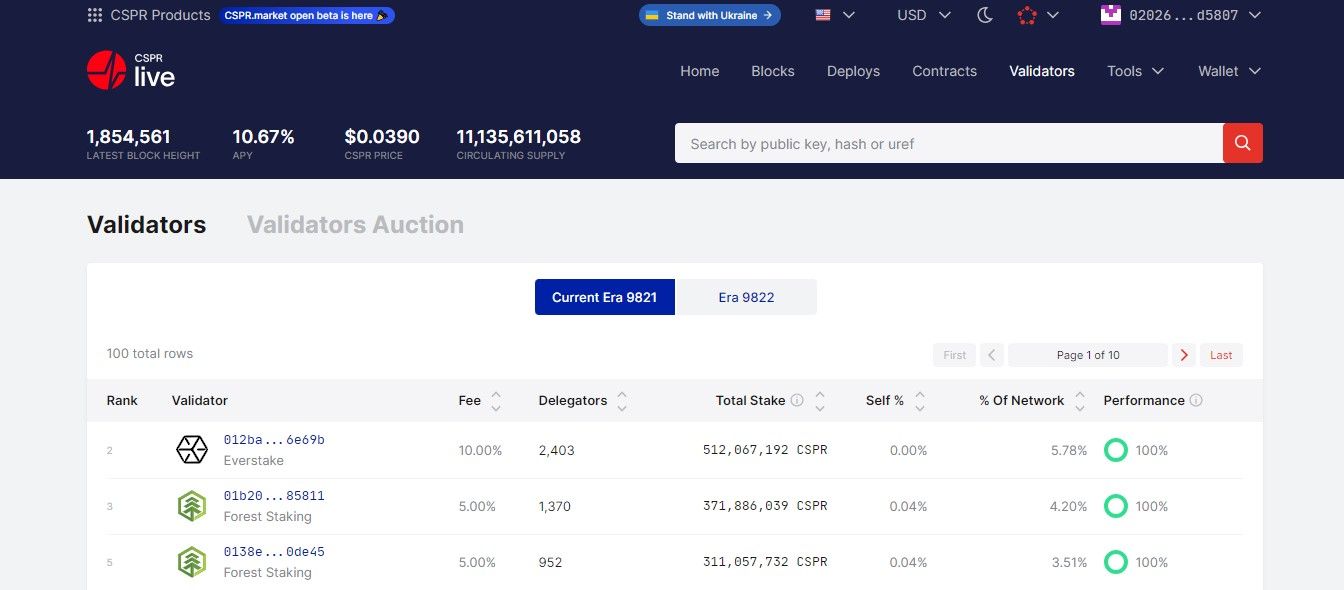 It's important to note that some validators have reached the maximum capacity for total delegators. This means that these validators are currently unable to accept new delegations from additional accounts. You can consider selecting validators that have available capacity.
Step 5: Delegate your tokens
Once you have your validator option, the next step is to delegate your tokens. Below is an example; simply click 'Delegate Stake', and you're ready for staking.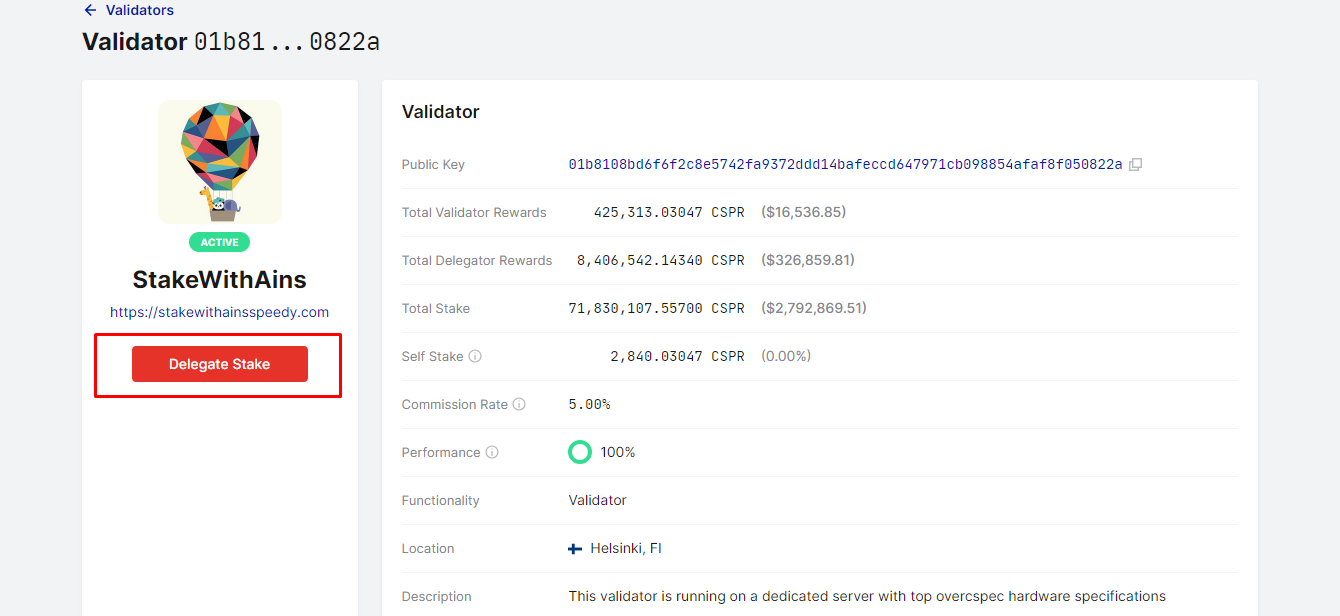 Is Casper Still a Good Investment?
No truthful guide can tell you whether a coin is a good investment. In the case of Casper, its price only brings more contradictions. So why staking Casper is worth it? The following points are the answers you need:
Casper Ecosystem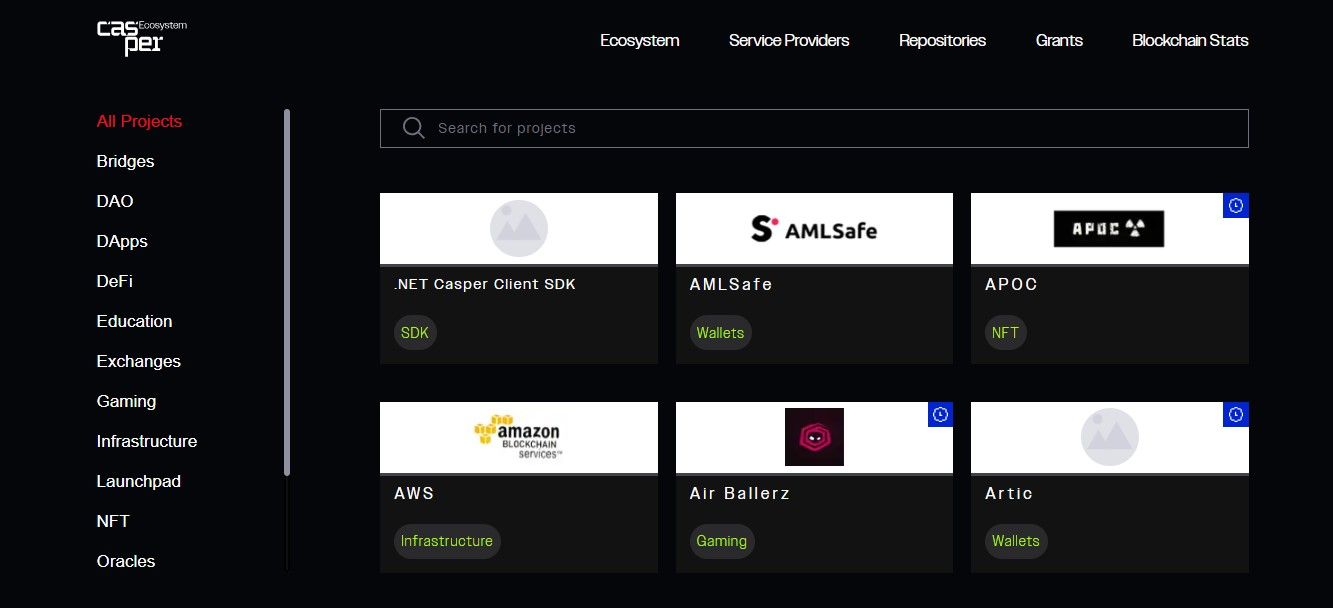 The Casper Ecosystem is a unique gateway to explore a wide array of featured and newly added projects.
With each new participant joining the Casper network, the ecosystem expands in strength and reach. This growth creates a remarkable opportunity for businesses, developers, and investors to actively engage and contribute to the landscape of decentralized applications and financial services.
Casper 2.0: Beyond Ethereum 3.0
In September 2022, Casper Labs announced Casper 2.0, an upgrade of the consensus protocol two years after its mainnet launch. The upgrade will set the stage for new revenue streams and broader accessibility.
The most exciting part is that Casper 2.0 will unify contracts and accounts into a single entity. So users can complete transaction payments without the need to acquire tokens.
Additionally, Casper 2.0 will be clearly beneficial to CSPR staking. The open validator model will enable more individuals to participate as validators on Casper's proof-of-stake network.
Apart from those two points, Casper Association constantly shares updates on the Casper Ecosystem. The team is also open to community feedback and actively engaging across community channels.
Popular Tags : Stake Casper (CSPR) With Validators, Stake Casper, Casper Staking, Casper Delegators, Casper Staking Requirements, CSPR Staking Rewards, Casper blockchain network, Casper network, CSPR tokens, validators