Klaytn (KLAY) entered the crypto landscape during a pivotal time characterized by the rapid growth of decentralized finance (DeFi) applications and overcoming the challenges that emerged after the bearish trend in 2018. As the market continues to mature, Klaytn has gained significant adoption. In this guide, we'll explore how to stake Klaytn with validators and in-depth insights into the project.
What is Klaytn (KLAY)?
Klaytn (KLAY) is a blockchain protocol designed to empower the mass adoption of decentralized applications (dApps) by offering a user-friendly and scalable platform. Developed by Ground X, a subsidiary of Kakao, a leading South Korean internet company, Klaytn aims to bridge the gap between blockchain technology and mainstream usability.
At its core, Klaytn focuses on providing a seamless user experience and high performance. It achieves this through a hybrid blockchain architecture that combines the benefits of both public and private blockchains. This architecture ensures fast transaction processing and low latency, making it suitable for a wide range of dApps.
Governance and collaboration are key principles of the Klaytn ecosystem. The protocol encourages participation from various stakeholders, including users, developers, and service providers. This inclusive approach fosters innovation and drives the sustainable growth of the ecosystem.
Developers are empowered with robust tools and resources to build dApps on Klaytn. The platform offers developer-friendly features such as the Klaytn Wallet and API, enabling developers to create compelling decentralized applications while ensuring a smooth user experience.
Klaytn Staking: Validators and Delegators
Klaytn staking offers KLAY token holders an opportunity to actively participate in the network and earn rewards for their contribution. By staking their KLAY tokens, users can support the security and decentralization of the Klaytn blockchain while potentially receiving staking rewards.
When you delegate Klaytn tokens, you specify the following:
The ID of the node you wish to delegate to.
Start and stop times of your delegation (which must be while the validator is actively validating).
The precise amount of KLAY tokens you are delegating.
Klaytn Staking Requirements
The minimum number of Klaytn tokens a delegator must delegate is 5 KLAY.
No minimum delegating period. You can unstake Klaytn tokens immediately or after 7 days when staking on Klaystation.
No maximum duration for delegation.
The staking fee for staking Klaytn may vary depending on the specific staking service or platform you choose.
Klaytn Staking Rewards
Currently, staking Klaytn tokens offers an estimated Annual Percentage Rate (APR) of 6%.  
How to Stake Klaytn with Validators: A Step-by-step Guide
Klaytn Foundation offers numerous ways to stake Klaytn tokens. This guide will focus on staking Klaytn with Kaikas wallet using Klaystation.
Step 1: Install and set up Kaikas wallet
To get started, you need to set up a Kaikas wallet. Kaikas is available on Chrome extension, Mac, and Linux.
Navigate Kaikas' official docs and download Kaikas for Chrome. The process may take a few minutes.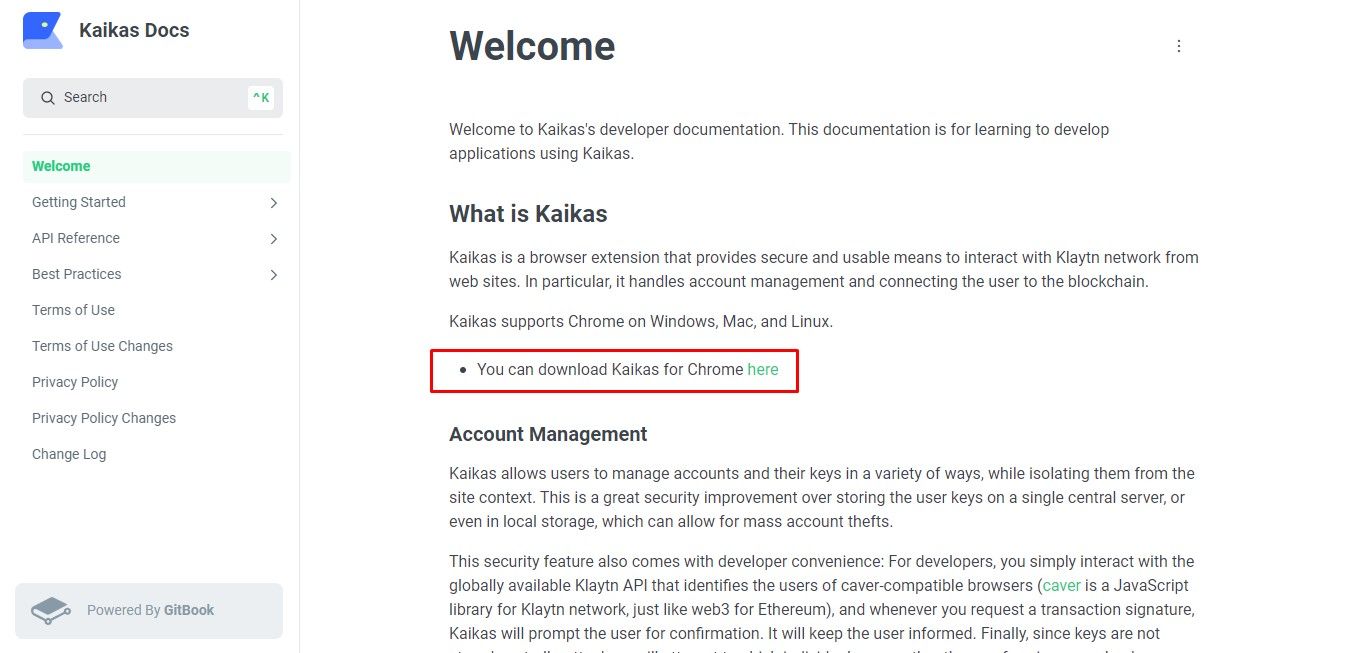 The next step is to create your password and nickname and store your seed phrases.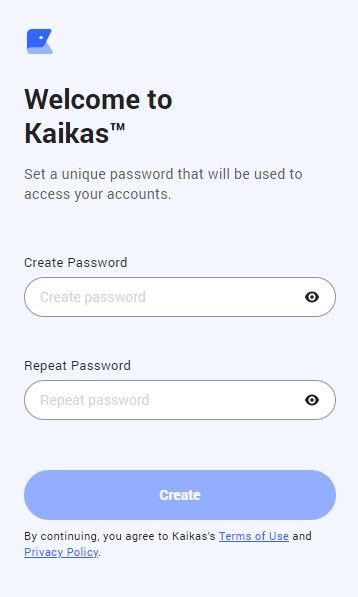 Step 2: Top up your wallet with Klaytn tokens
You can buy KLAY on major exchanges such as Binance and transfer tokens to your Klaytn wallet.
In Fiat & Spot wallet, choose KLAY, and select Withdraw.

Klaytn wallet also supports buying KLAY tokens via MoonPay. The minimum purchase is $30.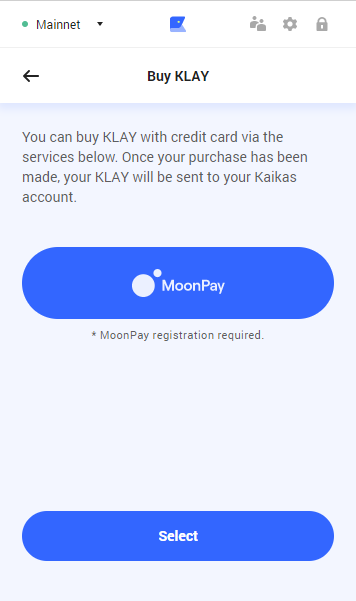 Step 3: Navigate Klaystation and connect to your Kaikas wallet
What is Klaystation?
Klaystation is a staking tool specifically designed for the Klaytn Network. KLAY token holders have the opportunity to stake their tokens through this tool, utilizing the services of Klaytn's Global Consensus (GC) providers.
Connect your MeteMask wallet that you plan to use for staking KLAY.
Check the list of validators and select yours.

For further information on Klaytn's nodes, you can browse Klaytnscope.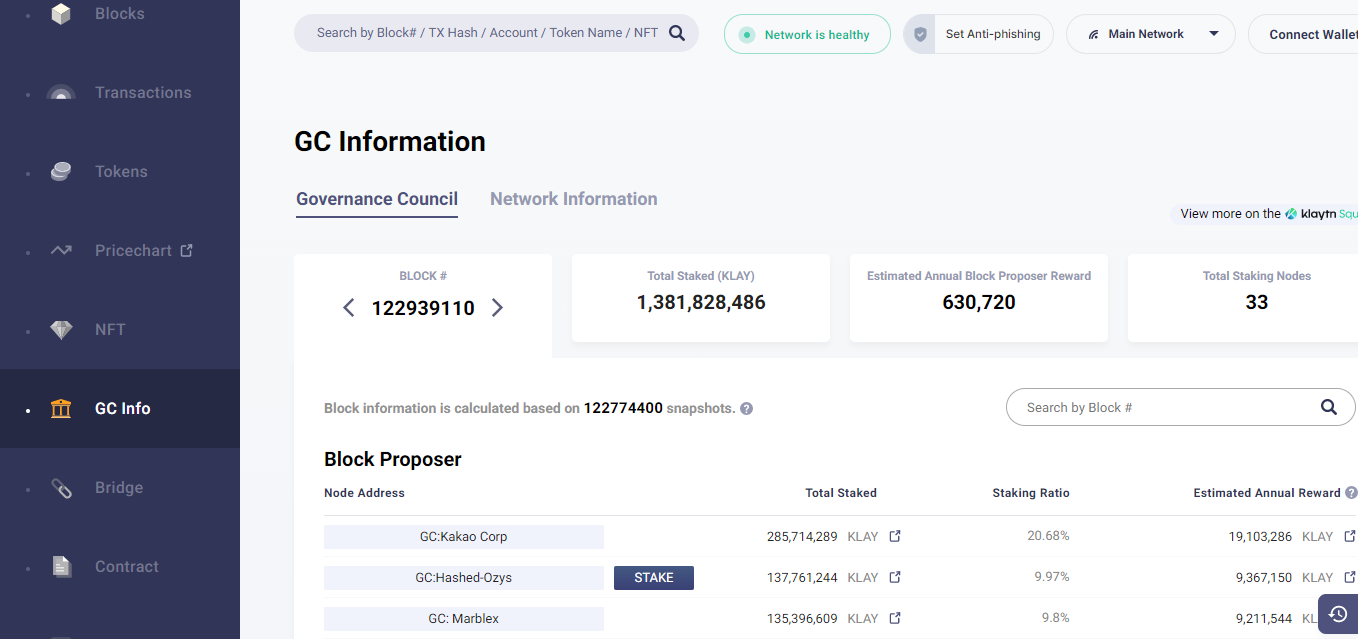 Step 4: Stake KLAY
Once you have a validator in your mind, the next step is to stake your Klaytn tokens. Click on the chosen node and click "staking."
Once you click "Staking," you will be directed to the staked asset page. You can enter the desired amount of Klaytn tokens to stake. Finally, click the "Confirm" button to complete staking KLAY.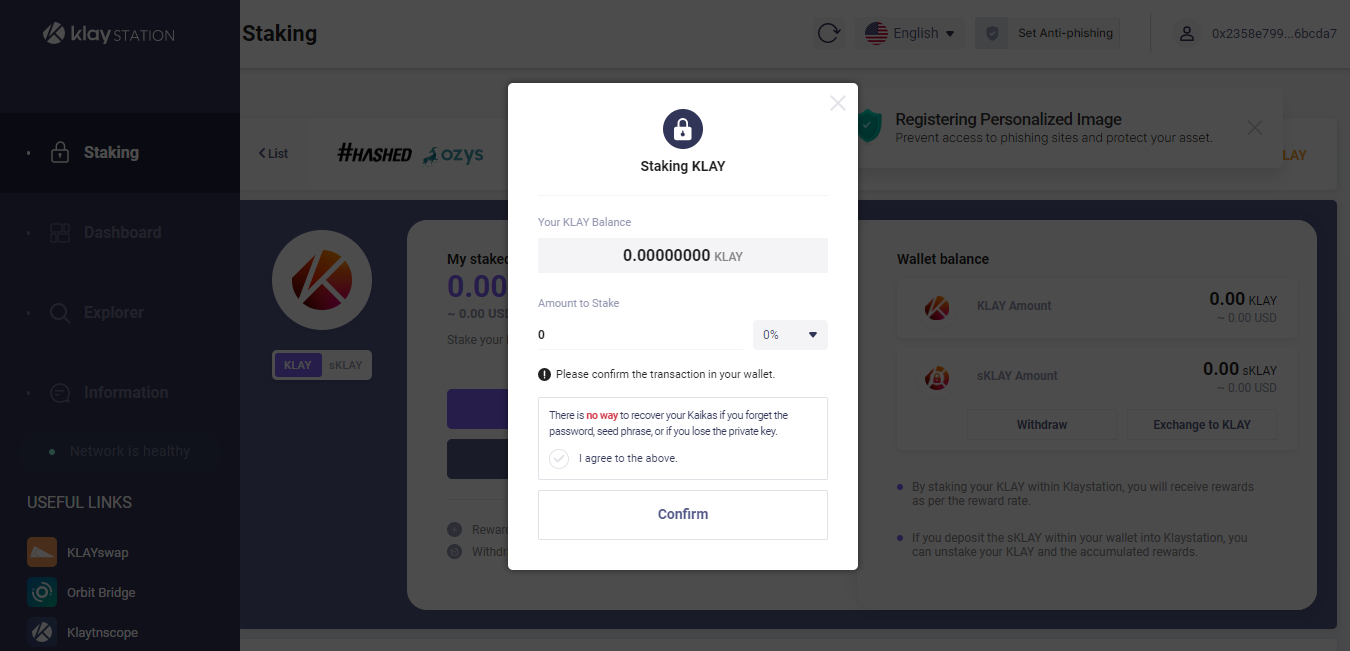 Step 5: Unstake Klaytn Tokens
Click "Unstake Now" to see the unstaking period options.
You can opt for unstaking immediately or after 7 days.
Specify the amount you want to unstake and the unstaking period, then click "Confirm."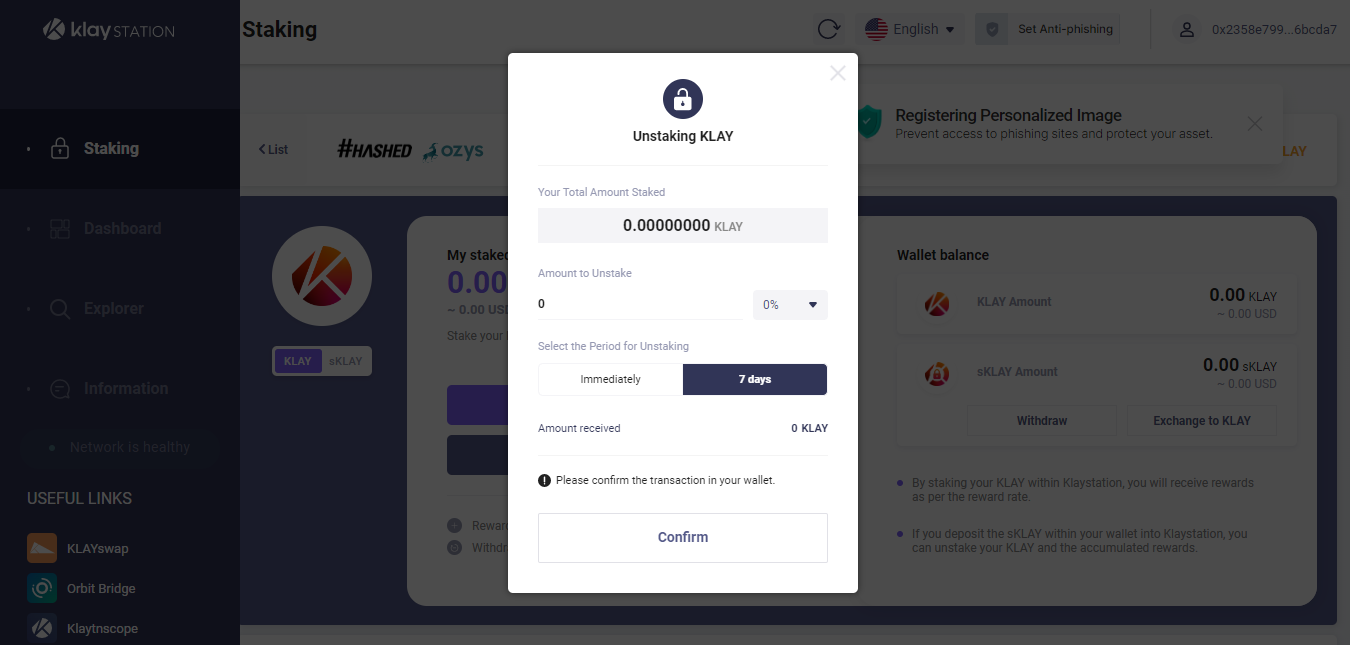 Best Klaytn Validators for Staking
Not sure which validators to pick up for staking Klaytn tokens? Check out our list of the top 10 Klaytn validators based on fees, staked and delegated amount, and overall performance.
Our staking guides are released monthly to reflect the dynamic nature of validators' nodes and provide the best up-to-date node info.
Start staking your Klaytn tokens today!