As The Graph gains momentum, the opportunity to participate in its growth through staking becomes an enticing prospect for crypto enthusiasts and investors. In this article, we will explore the fundamentals of The Graph and learn how to stake The Graph with validators.
Whether you are a seasoned staker seeking to expand your portfolio or a curious beginner looking to enter the world of crypto staking, this article will serve as your roadmap.
What is The Graph?
In a world driven by data, information holds immense value. Harnessing its potential is a constant pursuit. But the big problem with blockchain data is their accessibility -  it's uneasy to read advanced real-world queries, thus making building decentralized applications (dApps) hard.
The Graph tackles this challenge by constructing a key infrastructure that simplifies users' ability to access and analyze blockchain data. It organizes and indexes data from blockchains, allowing developers to easily access specific information through queries.
Indexing blockchain data is made possible through the utilization of a standardized GraphQL API. This fundamental aspect is often why The Graph is referred to as the search engine for blockchain data.
The Graph provides a platform for developers to define their data needs, process the blockchain data efficiently, and collaborate with others in building blockchain-based applications. The project has supported leading blockchains such as Ethereum, Polkadot, Solana, Polygon, Arbitrum, and Optimism, among others.
The Graph Delegating: Indexers and Delegators
The Graph delegating is to assign your Graph tokens (GRT) to one or more specific indexer(s). By delegating your GRT tokens to The Graph indexers, you not only contribute to network growth and security but also earn rewards. Like staking other tokens, your GRT tokens will be locked up for a specific duration during the delegation process.
The Graph network thrives on four key elements: Indexers, Curators, Delegators, and Consumers. Together, these entities form the backbone of the network, working in harmony to uphold and fortify its infrastructure.
Indexers, also known as node operators, are integral participants in The Graph network. They actively run a Graph Node, crucial for indexing and querying data. On the other hand, delegators contribute to the network's security by delegating their GRT tokens to indexers.
While curators and developers also play essential roles in The Graph ecosystem, this guide will primarily focus on the process of delegating for indexers and delegators.
When you delegate Graph tokens, you specify the following:
The ID of the node you wish to delegate to.
Start and stop times of your delegation (which must be while the indexer is actively indexing).
The precise amount of GRT tokens you are delegating.
The Graph Staking Requirements
The minimum amount of Graph tokens that an indexer must stake is 100,ooo GRT.
No minimum amount of Graph tokens that a delegator must delegate.
The minimum delegating period is 28 days.
No maximum duration for delegation.
The minimum fee (tax fee) when delegating Graph tokens is 0.5% of your delegated amount. For example, if you are delegating 2000 GRT, you will be charged 10 GRT.
The Graph Staking Rewards
Currently, staking The Graph (GRT) offers an estimated Annual Percentage Rate (APR) of 11%.  However, determining the exact The Graph staking rewards calls for mathematical calculations.
To calculate your earnings from staking GRT, you will need to specify Query Fee Cut and Indexing Fee Cut and follow the formula:

How to Stake The Graph with Validators: A Step-by-step Guide
When it comes to staking The Graph, the process is remarkably simple, even though The Graph's operational mechanics can be complex. Let's break it down.
Step 1: Install and set up MetaMask
To get started, you need to set up a MetaMask wallet. MetaMask is available on Chrome extension, iOS, and Android devices. If you have already set up your MetaMask wallet, make sure that you change to Ethereum Mainnet.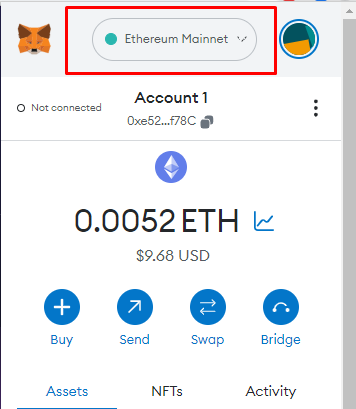 The next step is to add the $GRT token to MetaMask, so the amount of GRT tokens will be displayed when you complete transferring.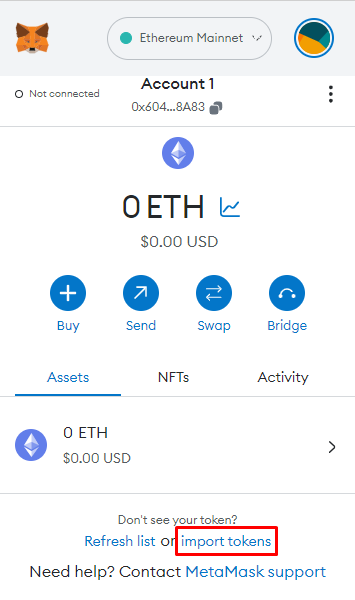 Step 2: Top up your wallet with GRT Token
Two common ways to top up your wallet with GRT tokens are to transfer GRT from major exchanges to MetaMask and to swap another ERC-20 token for Graph tokens.
In this guide, we recommend buying GRT tokens on major exchanges such as Binance, Coinbase, or KuCoin and transferring your GRT tokens to your MetaMask address.
Additionally, MetaMask supports GRT purchases directly on the MetaMask portfolio. The minimum purchase on MetaMask is $25.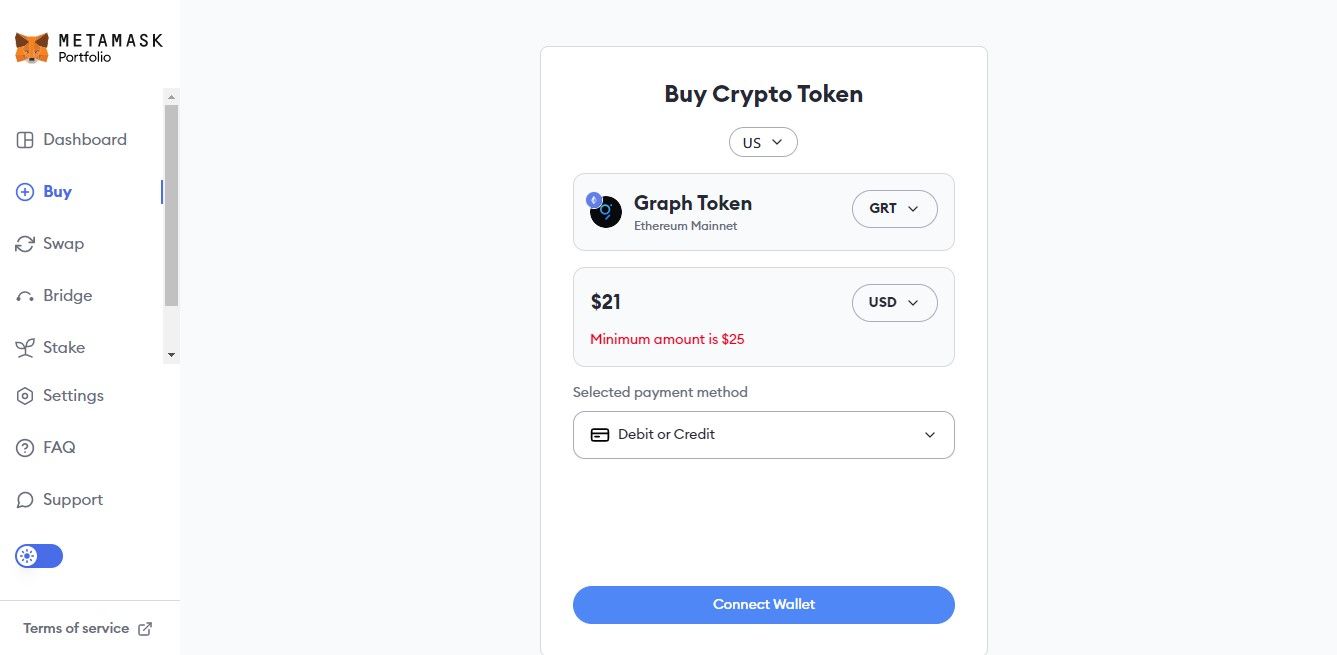 Step 3: Select an indexer to delegate your GRT tokens
Before selecting an indexer to delegate your GRT tokens, the first step is to navigate The Graph Explorer. Be careful when searching for the domain on Google; the best way is to navigate The Graph's official website and discover The Graph Explorer.
The Graph Explorer interface at the time of writing: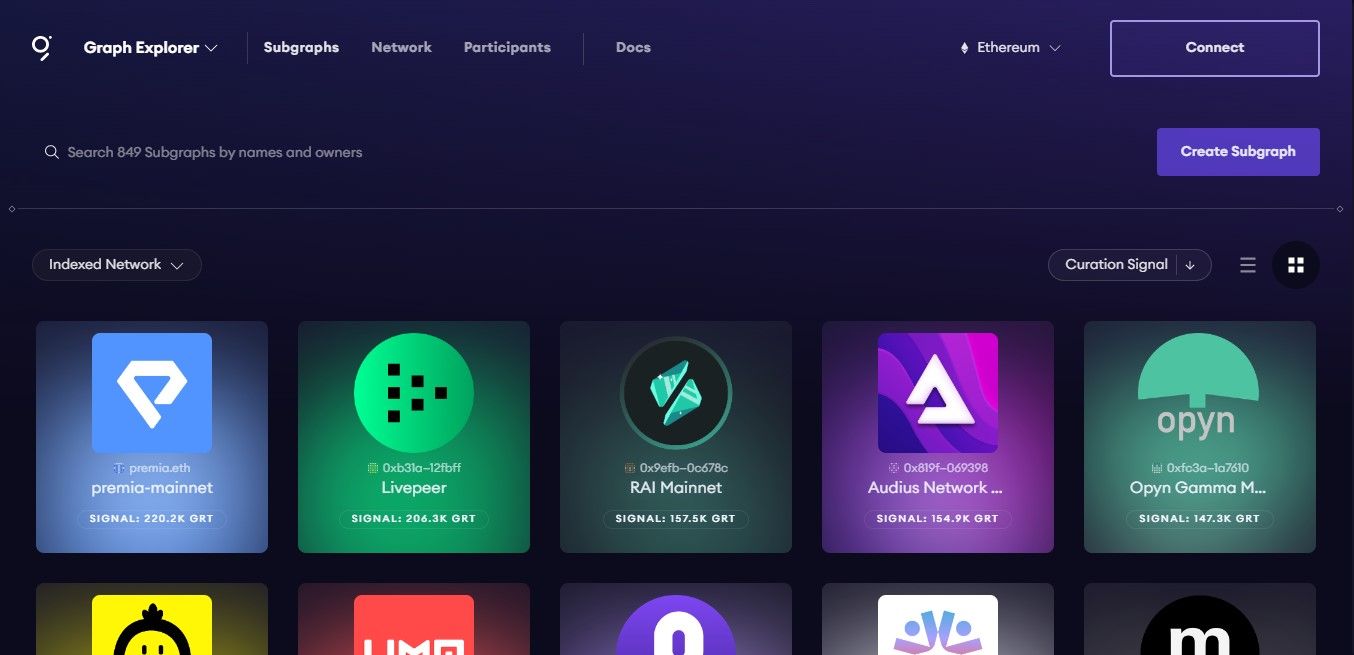 Connect your MeteMask wallet that you plan to use for staking GRT.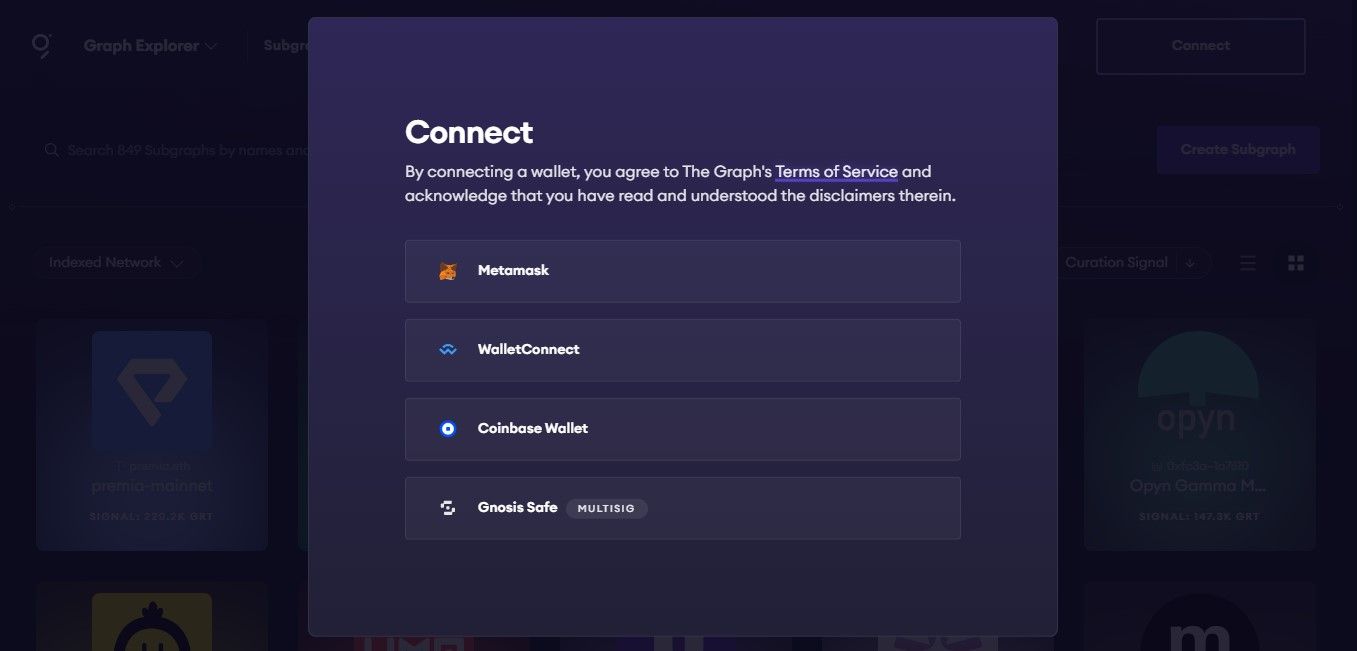 Click "Participants" to jump into the list of indexers.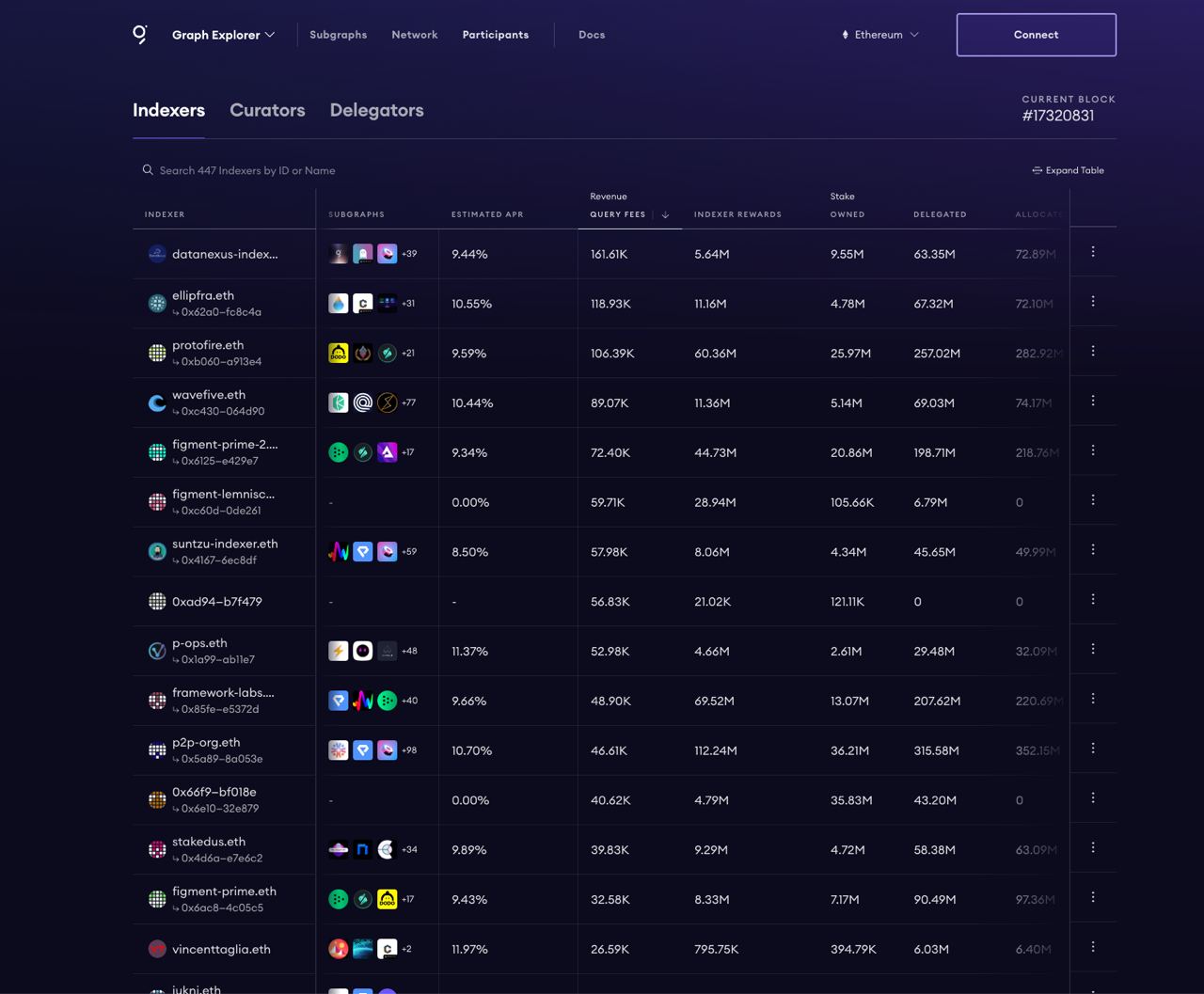 Picking an indexer can be challenging. To save you time, we list the top 10 The Graph validators (indexers) with key factors to look for each month.
Step 4: Delegate GRT
Once you have an indexer in your mind, the next step is to delegate your GRT tokens to the indexer. Click on the chosen indexer and click "delegate." You can choose to delegate your GRT tokens to one or more indexers.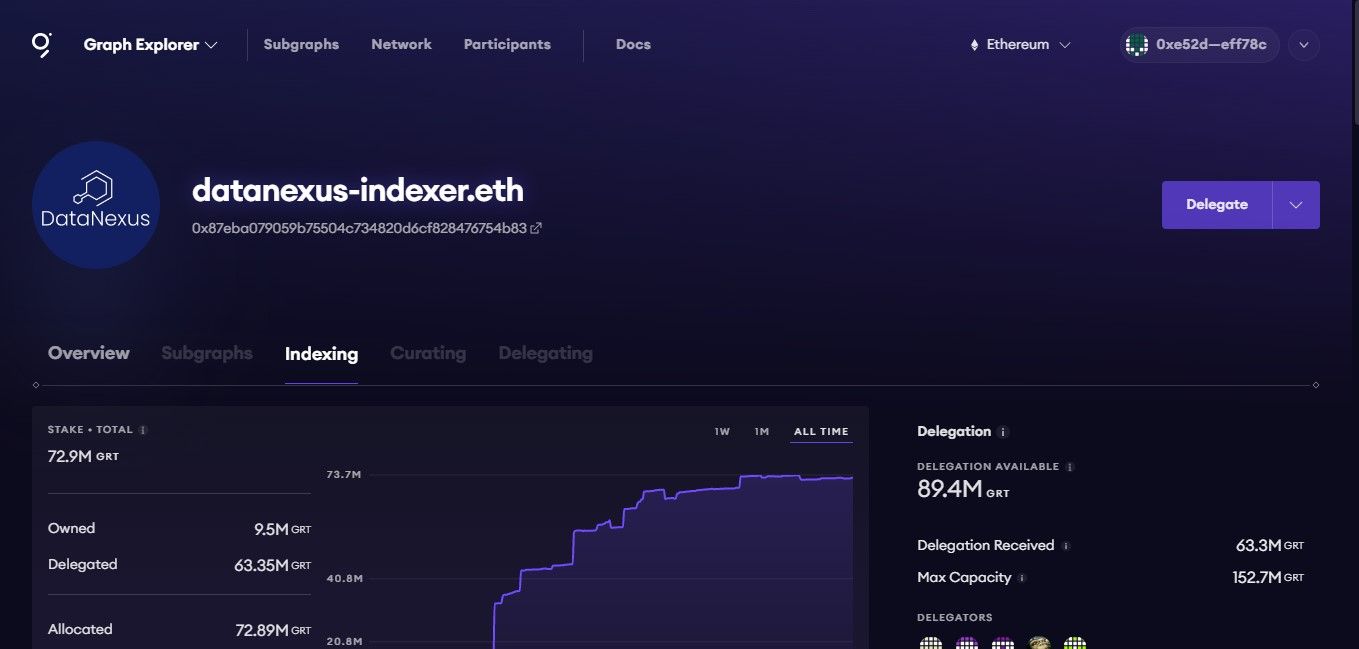 Once you click "Delegate," you will be directed to the delegation parameters page. You can enter the desired amount of GRT tokens to delegate on this page. Finally, click on the "Delegate" button at the page's bottom.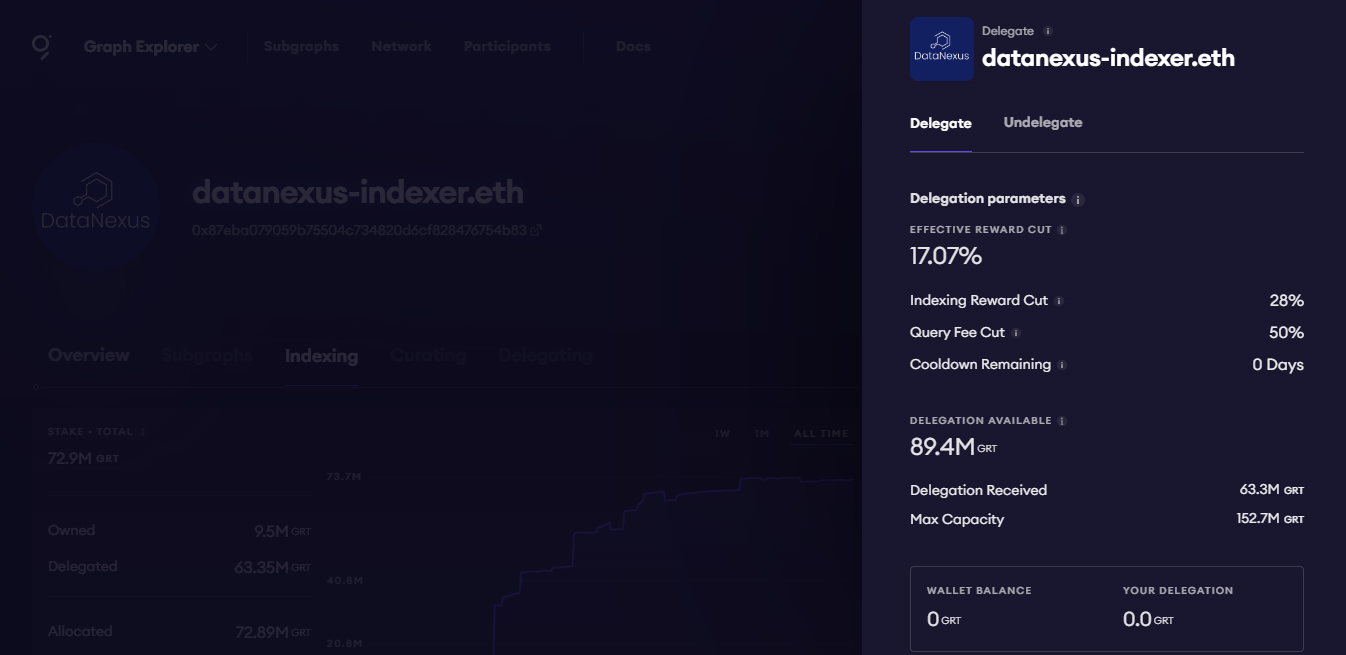 Step 5: Unstake Graph Tokens
On the same page, when you click on the "Undelegate" part. You will see the undelegating period.
If you decide to undelegate your Graph tokens, you will need to wait for 28 days.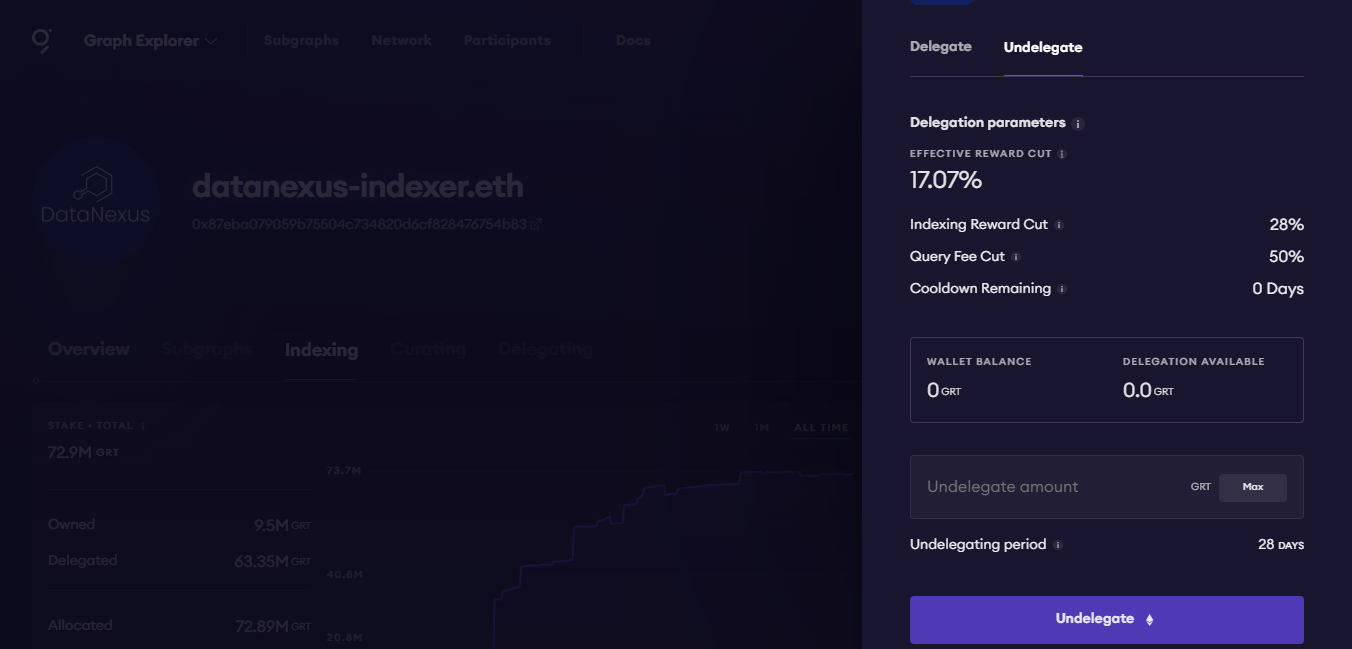 For further information about delegating, you can check The Graph docs here.
Best The Graph Indexers for Staking
Not sure which indexers to pick up for delegating Graph tokens? Check out our list of the top 10 The Graph indexers based on APR, query fees, staked and delegated amount, and overall performance.
Our delegating guides are released monthly to reflect the dynamic nature of indexers' nodes and provide the best up-to-date indexing node info.
Start delegating your Graph tokens today!
Popular Tags : Stake The Graph With Validators, Indexers, Graph tokens, Graph indexers, Graph network, Graph Node, Graph ecosystem, Graph staking rewards