Pionex is a cryptocurrency exchange that was launched in 2019 with its headquarters in Singapore. Pionex exchange provides a beginner-friendly automated trading environment with 16 in-built trading bots and a tutorial framework to provide guidance on how to use their products.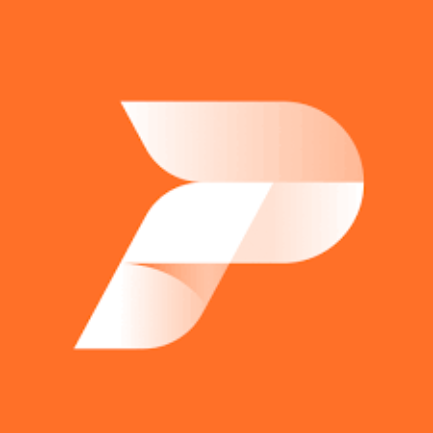 Pionex Exchange
Pionex, a beginner-friendly automated trading environment. Your best stop for all categories of free crypto trading bots with tutorial aids to provide guidance on how to use their products.
Visit Website
Key Features of the Exchange
346 coin/tokens available with only 0.05% trading fees
16 built-in free trading bots
New users get Free $1288 trial fund to practice on the demo account
Exchange is available on both android and IOS devices
There's a live chat/email customer support
You can buy your favorite cryptocurrency with your local fiat currency via credit/debit card
Leverage trading available
They have a monthly trading volume of over $5 billion
What services do these trading bots offer?
Pionex trading bots top the list of the best crypto trading bots available and these are their unique features.
Different categories trading bots
Grid trading bots: automatically buy low and sell high
Martingale bot: place buy order in small increments and execute a one-time sell order (DCA).
Spot-Futures Arbitrage bot: executes 15%-50% APR with low risk.
Rebalancing Bot: you can create and manage your own index
Moon (ultra-wide range grid trading bot)
BTC/ETH Moon: Easy to start, wide price range, 500 grids, long term strategy.
Advanced grid bots
Leveraged grid bot: Multiplies your profit by adding leverages
Margin Grid bot: you can borrow funds to run the Grid Trading Bots
Reverse Grid bot: First sell high, then buy low
Leveraged Reverse Grid: Use leverage in Reverse Grid Bot to earn more coins
Infinity Grids: it allows you to earn profit from fluctuations while hodling
The weighted average price algorithm (TWAP) bot: used for dollar cost averaging
Smart Trade bot: Set buy price, (trailing) take profit price and stop loss price at one time
Trailing sell bot: Avoid selling too early in a pumping market
Trailing buy bot: Best tool to buy the dip
Stop limit bot: Set buying or selling prices in advance, stop profit or loss in time
Services provided by this Exchange:
Spot/Manual trading: Crypto assets such as BTC, ETH, and other mainstream coin are bought at real-time prices. These trades are usually executed at a very low trading fee. Although, the major maker for the exchange is its automated trading environment, which reveals the best reason why investors patronize the exchange.
Leverage trading: Pionex exchange allows you to trade potential coin of choice with up to 3x leverage.  For example, BTC, ETH, BNB, XRP, Theta and other coins have up to 3x leverage, while ALGO, VET, EOS, and other coins only have up to 2x leverage.
NB: You need to be an experienced trader to leverage trade.
💡
NB: You need to be an experienced trader to leverage trade.
Automated bot trading: There're 16 of them with their unique functions. They are free and the exchange provides tutorials for all their products.
Tutorial interface for guidance on how to use the trading bots:
Why you should use Pionex Exchange
Pionex aggregates liquidity from Binance and Huobi so that their customers are able to enjoy low trading fees. They deposit their funds with both trading platforms thereby benefiting from the security they provide.
They are a licensed cryptocurrency exchange. They hold the money services business (MSB) license issued to them by the financial crimes enforcement network (FinCEN) of the United States.
Pionex trading platform is beginner-friendly. There are tutorials available on how to use all trading bots.
Why you should not use Pionex Exchange
Although Pionex allows you to deposit fiat, but you cannot withdraw fiat in the same vein. This is not the case with other exchanges as they would allow for fiat withdrawal.
Pionex Exchange Fees
Trading fees of 0.05% are deducted from each taker or maker transaction. Now there is a fixed fee attached to the withdrawal of various coins/tokens and they'll be represented in the table below.
| Transaction FeesLower fees for VIP | | | |
| --- | --- | --- | --- |
| Spot | | | |
| Maker: 0.05%Taker: 0.05% | | | |
| Leveraged | | | |
| Maker: 0.1%Taker: 0.1% | | | |
Coin
Network
Minimum deposit
Minimum withdrawal
Withdraw fee
#BTC (Bitcoin)
Mainnet
BEP20(BSC)
HECO
0.0001
0.00005
0.00005
0.001
0.0002
0.001
0.0005
0.00001
0.00001
#USDT (Tether)
TRC20
ERC20
BEP20(BSC)
HECO
OMNI
1
1
0.5
0.5
10
10
50
10
10
50
1
25
0.8
0.1
30
#ETH (Ethereum)
Mainnet
BEP20(BSC)
HECO
0.001
0.0005
0.0005
0.01
0.004
0.05
0.005
0.0001
0.0001
#AAVE (Aave)
ERC20
0.02
0.5
0.05
#ADA (Cardano)
Mainnet
1
50
1
Just a brief run down of top coins traded on the exchange and their transaction fees.
These are the top coins traded by Pionex. 346 in total. You can get the full list here: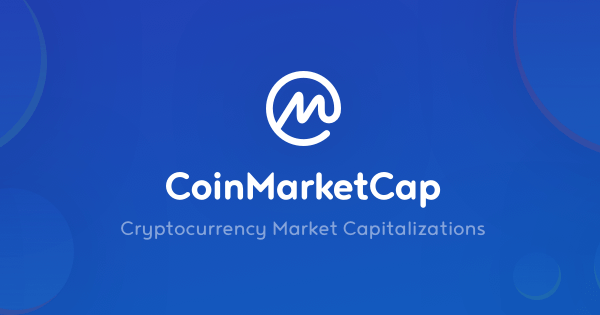 | # | Currency | Pair | Price | Volume |
| --- | --- | --- | --- | --- |
| 1 | Terra | LUNA/BUSD | $2.18 | $29,469,468 |
| 2 | Bitcoin | BTC/USDT | $20,189.43 | $20,319,182 |
| 3 | Tranchess | CHESS/USDT | $0.28 | $14,476,735 |
| 4 | Binance USD | BUSD/USDT | $1.00 | $96,794,225 |
| 5 | Theta Fuel | TFUEL/USDT | $0.05 | $12,924,890 |
FAQs about Pionex Exchange
Can I withdraw money from Pionex
Although there had been a major improvement on the exchange this year, by adding an interface where you can deposit fiats through your debit card, yet, you won't be able to withdraw cash from Pionex; you'll only be able to withdraw cryptocurrencies. You have to move it to other exchanges where you convert to fiat, and then withdraw.
What is the minimum deposit for Pionex
There's no minimum deposit requirement for pionex exchange
How long does a transfer to Pionex take:
From the KYC report via the exchange's blog, it usually takes less than 10 minutes. And in prolonged situations, you can chat with the customer rep via the live chat box.
Which countries does Pionex exchange operate?
user can trade from the following countries using Pionex exchange:
Australia, Thailand, Canada, United States, United Kingdom, South Africa, Singapore, Hong Kong, India, France, Germany, Norway, Sweden, Italy, Denmark, United Arab Emirates, Saudi Arabia, Kuwait, Luxembourg, Qatar and most other countries.
Conclusion
Pionex is an excellent choice for beginners who want to explore automated trading because of its elaborate tutorial feature.
Pionex offers a beginner-friendly yet sophisticated solution to automated crypto trading. Their level of security is sound with affiliate financial backing from Chinese venture capital firms.
There's a demo account to practice with and a free fund trial fee of $1288. Users now have the opportunity to practice their chosen style of trading until they attain a desired level of perfection.
Popular Tags : Pionex, Pionex exchange, Key Features of the Exchange, Pionex exchange