Staking Sui is a steady way to make extra money with little to no hard effort. To save you time and help you make the right decision, we have compiled a list of the top 10 Sui validators in June 2023. These validators have demonstrated excellence in their performance, reliability, and contributions to the Sui network.
Sui's Delegated Proof-of-Stake System
The ultimate goal of blockchain technology is to be utilized effectively in real-world applications. Delegated Proof-of-Stake (DPoS) is one of the solutions designed to achieve this goal. Built upon the basic principles of PoS consensus, the concept prioritizes scalability, efficiency, and community governance, allowing faster block confirmation times and higher transaction throughput.
Sui's Delegated Proof-of-Stake System introduces a delegated model where token holders elect a limited number of delegates responsible for block validation. When it comes to staking, it's no surprise that validators play a significant role in securing the network.
Sui's validators run their own instances of the Sui software on separate machines, collectively working together to ensure the utmost security for the network. Anyone with the necessary setup and an adequate stake can become a validator.
On the other hand, individuals holding $SUI have the opportunity to stake their tokens with one or multiple validators and earn passive income. This staking process is straightforward and does not entail any complex software requirements.
Want to stake Sui to earn rewards? Our guide to staking Sui with validators will help.
How to Choose a Validator to Stake Sui
As of June 2023, the Sui network has 104 validators. Interested individuals can access the list via Sui Explorer for an overview of all active validators.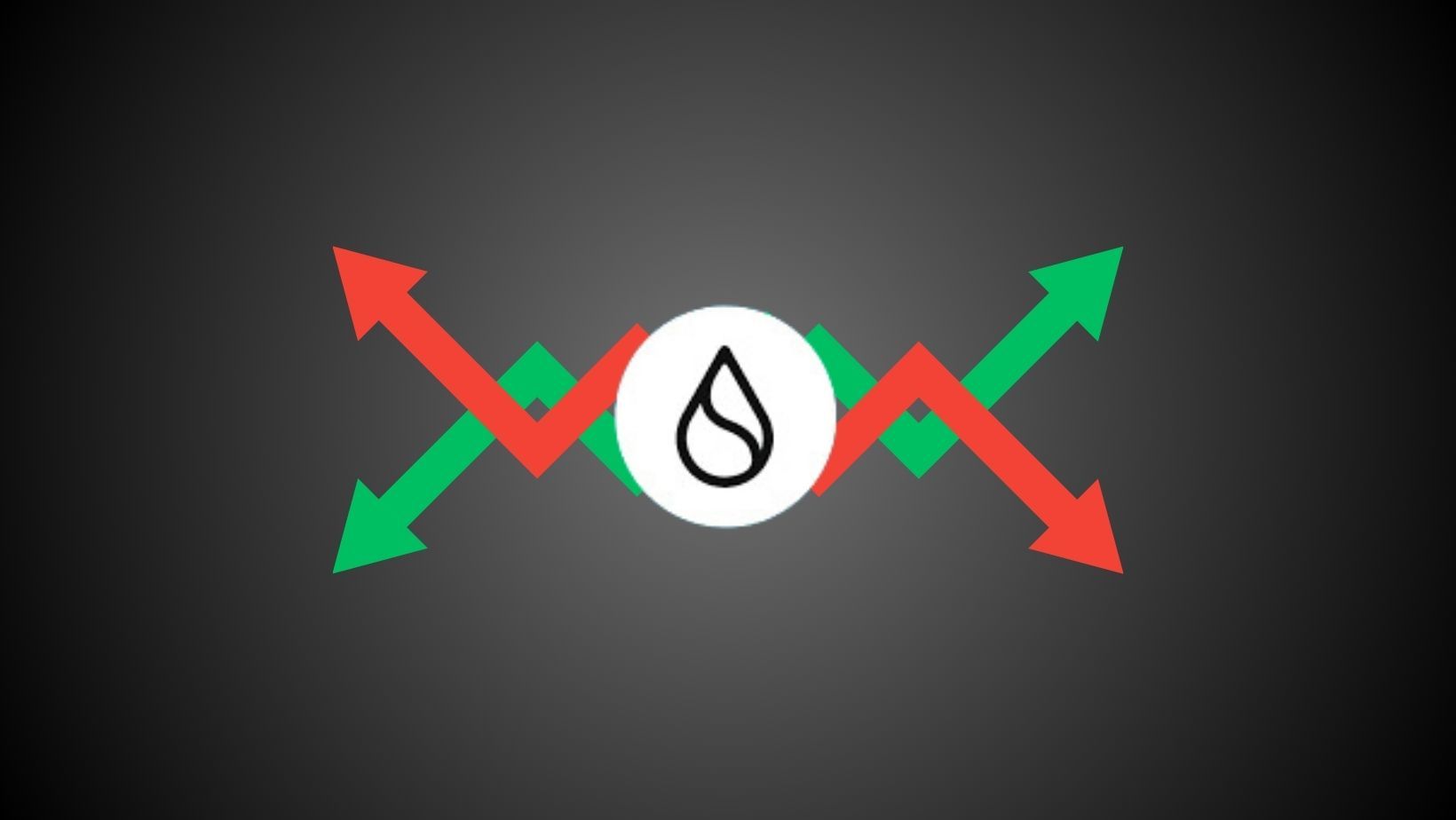 Before delegating your Sui tokens to a validator, you're advised to take a look at the following aspects:
Commission rate comparison: Evaluate and compare the commission rates offered by different validators. Some validators may charge higher commission fees, while others offer more competitive rates. The current Sui staking commission rates range from 2% to 12%.
Staking APY:  Look into the staking Annual Percentage Yield (APY) provided by each validator. Higher APY rates signify greater earning potential; however, the current APYs among Sui's validators have no big difference.
Community reputation: Investigate the reputation of each validator within the Sui community. Check for feedback, reviews, and contributions they have made to the network. Validators with a positive reputation are more likely to be reliable and trustworthy partners for your token delegation.
Delegators: Consider the number of delegators associated with each validator. Validators with many delegators may indicate trust and confidence in their services. However, ensuring that the validator's capacity can accommodate additional delegations without compromising performance or rewards is also important. (Delegators are not currently available on Sui Explorer)
Voting power: Assess the voting power of each validator within the network. Validators with higher voting power have a greater influence on governance decisions and protocol upgrades. Understanding the voting power distribution will give insights into the validators' impact and participation in shaping the Sui network's future.
Top 10 Sui Validators - June 2023 Updated
As the Sui network keeps growing, more validators are expected to join in the future. But scrolling through that long list is like finding a needle in a haystack. To save you time and effort, we have compiled a list of the top 10 Sui validators in June 2023.
Note: All the metrics introduced are only relevant at the publication time and subject to change. It's important to regularly check the project's official channels for further updates in the future.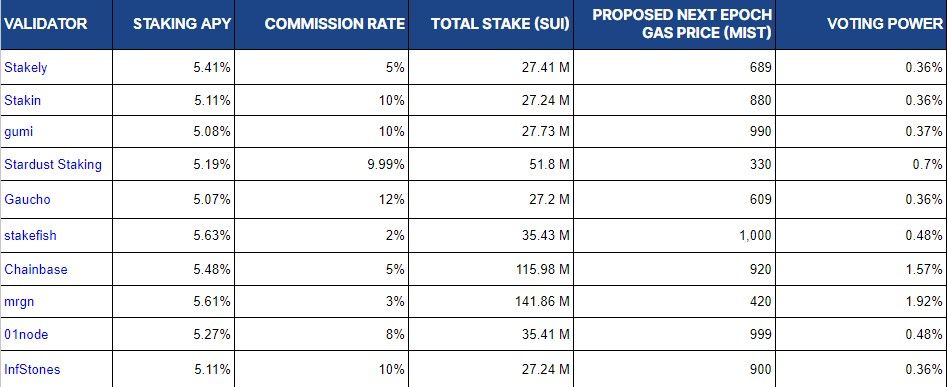 Metrics explained:
Staking APY: The potential return on your staked Sui tokens over a year. The average Sui's staking APY is 5.35%.
Commission rate: The fee charged by validators for their services.
Total stake: The total Sui tokens the validator and their delegators have staked.
Proposed next epoch gas price: The gas price quote for the next epoch.
Sui's Ecosystem: What's New?
Earlier this month, Mysten Labs, the team behind the Sui blockchain, announced its partnership with the F1 Red Bull Racing team. The multiyear deal aims to bring 'immersive digital experiences' to the fans and promote Web3 accessibility.
In conclusion, the Sui network holds the potential for long-term growth and success. If you believe in the promising future of the Sui network, don't miss out on the opportunity to join staking and be a part of its exciting journey.
Popular Tags : Top SUI Validators, Staking Sui, Sui network, Sui's validators, Sui software, Staking Sui with validators, Sui tokens, Sui community