With crypto staking, you can passively earn interest while holding your crypto assets. It allows you to earn cryptocurrencies as a reward for using your existing holdings to validate the accuracy of transactions on a blockchain network.
We have listed 8 Exchanges to stake FTM tokens. You can go through the list to see the Exchange that better suits your investment choices.
What is Staking in crypto?
Staking cryptocurrency involves locking up your crypto assets for a certain period of time in order to receive interest. When you provide cryptocurrencies to be staked, you are adding to a staking pool,  so that your cryptocurrency is put to work on the blockchain.
Cryptocurrencies that allow staking utilizes a proof of stake mechanism which validates all transactions, securing and validating all transactions. This is how cryptocurrency transactions are secured, without involving a centralized body.
Fantom staking calculator
If you looking to stake your fantom on a custodial platform then you can use the following fantom staking calculator to estimate your fantom staking rewards. However staking on fantom validators can be a bit more less user friendly and intimidating for new comers into this space.
Best Place for Staking Fantom
Fantom uses a Fluid Staking model which allows stakers to choose a lockup period within a year's period. The rewards increases in percentage with time, rewarding the most committed stakers. This method ensures that the reward schedule combines sustainability for the network and flexibility for stakers. In this staking model, your APY increases with your lock-up period, and it also decreases with the average lock-up period of all stakers, and it decreases with the total amount of FTM staked by all stakers.
The list below contains 8 exchanges where you can stake Fantom tokens and earn rewards. In this article, we give you the APY offered by different custodial platforms for staking Fantom tokens, and our verdict about the platforms.
1. Binance Fantom Staking
FTM was first launched for staking on the Binance Exchange on the 10th of August, 2022, with a promo APY rate of 18.70% at the time. Currently, you can earn up to 13.90% APR when you stake your FTM with this Exchange. One unique factor about this Exchange is that it does not display the actual or predicted APR in any fiat currency.
Sign up with our Binance affiliate link to get bonus up to $500!
Below is a list of various APR you can earn when you are staking Fantom on Binance.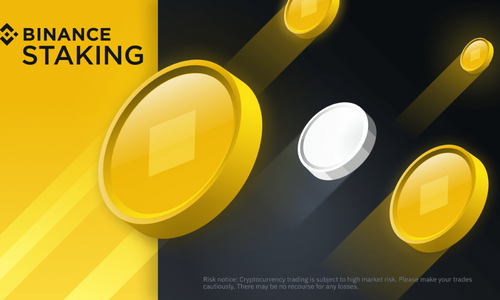 Binance
You can earn up to 13.90% APR when you stake your FTM token with Binance
Stake FTM
Staking Verdict
Binance continues to distinguish itself as the best Exchange platform according to coinmarket capitalization. Offering one of the best staking services across all networks. The security is apt with a very intuitive user interface, and optimum security.
2. OKX
OKX launched FTM staking on the 30th of November, 2021 at the rate of 13.44% APY at the time, and then on the 11th of August, 2022 a promo staking project for FTM was executed with an APY of 22%. Currently, you can earn as high as 20% APY when you stake FTM with this Exchange.
Below is a list of various APR you can earn when you are staking Fantom tokens.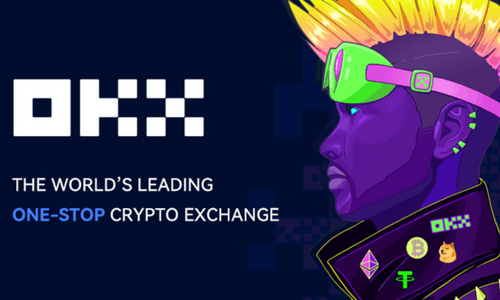 OKX
Earn up to 20% APY when you stake your FTM with OKX Exchange
Stake FTM
Staking Verdict
Unlike other custodial staking platforms, OKX has shown an impressive level of performance. There's been an increase in APY rates from promo periods to the current staking rate, (i.e. from 22% to 20%, although at varying staking duration). From our list, this platform is competitively the best, with a very intuitive interface and optimum customer care service.
3. Kucoin
FTM was initially not available for staking on this Exchange till April 2022. KuCoin officially launched FTM for staking on the 13th of July, 2022 at a fixed duration at the time before more adjustments were introduced into FTM staking products. Currently, Kucoin offers as high as 6.20% APY for a 7-day staking period.
Below is a list of various APRs you can earn when you stake your FTM tokens.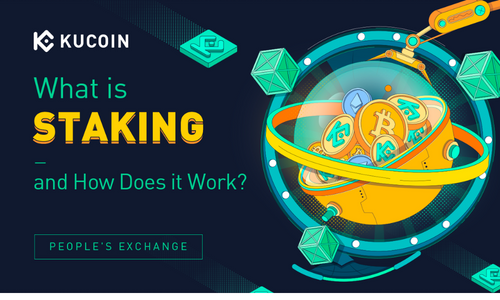 Kucoin
Stake your FTM token with Kucoin Exchange and earn up to 8.27% APY.
Stake FTM
Staking Verdict
Kucoin also offers a competitive APR for staking FTM compared to the Exchanges we have on this list. The interface is intuitive with maximum security of assets. There are no advanced requirements to qualify for staking activities, just the required FTM token, and a registered account.
4. Bitrue
Bitrue Exchange utilizes its power piggy platform for staking activities. This Exchange requires that you have BTR (the native token of Bitrue Exchange) holdings before you can stake any asset on the platform. Interest rates can be largely influenced by the dollar worth of your BTR holdings. If the BTR in your account is less than $500 you receive the base interest rate, but if your BTR holdings is greater than or equal to $500 and less than $10,000, then your annual interest equals the base interest rate multiplied by 1.034. Finally, if your BTR holdings is more than $10,000, then the annual interest rate equals the base interest multiplied by 1.2.
Bitrue Exchange offers no lock period for staking FTM, with a 30 FTM (1.599234 USD) minimum amount to qualify for staking, and a 4% expected annual rate.
Fantom staking rates for Bitrue Exchange: 4% APY

Bitrue Exchange
Stake your FTM token with no lock-up time and earn up to 4% APR
Stake FTM
Staking Verdict
Bitrue has active and advanced cryptocurrency trading features with low fees and a long list of supported currencies. Although the Exchange has been hacked in the past, its products and services are optimum for many intermediate to advanced crypto users looking to earn passive income with their crypto assets.
5. Crypto.com
FTM was officially launched for staking on this platform on the 27th of May, 2021, and currently, you can stake your FTM tokens at the rate of 5% APY. The unique phenomenon about this platform is that its token is usually staked for a year's period but you can always un-stake your token whenever you wish. This platform also requires that you have some amount of CRO tokens before you can stake any token.
Fantom staking rates for Crypto.com: 5% APY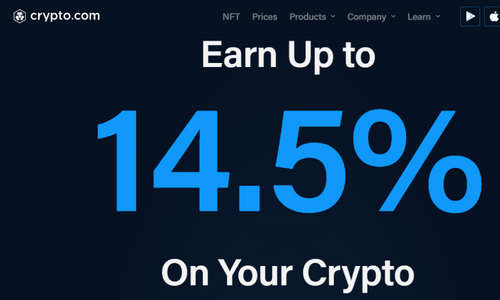 Crypto.com Exchange
You can earn up to 5% APY in passive return when you stake your FTM token.
Stake FTM
Staking Verdict
For long-term staking service, this Exchange may be a better option for you. You can carry out your staking activity through a mobile app. However, their customer service isn't a strong suit, so you should plan a primary self-experience.
6. Gate.io
Gate.io offers multiple staking avenues for your FTM tokens ranging from flexible term staking to a maximum of 10-day staking period which is still available for renewal. So you can earn between 0.79%-3.65% APY rate for a flexible term to a 10-day period.
Fantom staking rates for Gate.io: 3.65%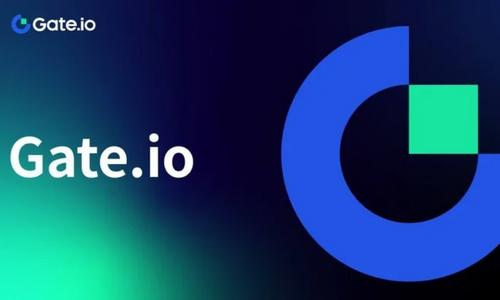 Gate.io
Stake your FTM token on flexible terms and earn up to 3.65% APY on this Exchange.
Stake FTM
Staking Verdict
Gate.io does not offer staking services to participants in the US and Canada. And it has had a record of hack attacks in 2019. Although the platform does not have encouraging customer support, its APY offerings are quite competitive. If you'd use this Exchange, please consult with their platform and be sure you're comfortable with their general services.
Phemex
Phemex also, similar to Gate.io exchange offer staking services ranging from flexible to a fixed day period of 14 days, which is equally available for renewal. So you can earn between 0.3% - 0.5% APY rate spread between a flexible and a fixed staking period.
Fantom staking rates for Phemex Exchange: 0.5% APY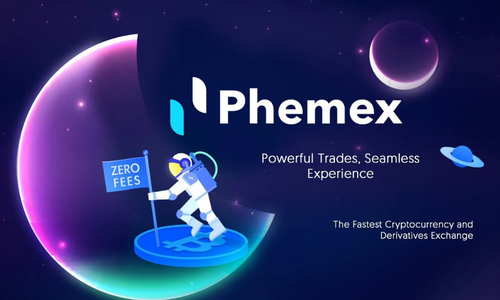 Phemex Exchange
Stake FTM and earn up to 0.5% APR
Stake FTM
Staking Verdict
Citizens of the US cannot stake on this platform and the site offers a very low amount of liquidity compared to sites like OKX and Binance. Compared to Gate.io, their APR is not competitive, however, they do not require you to do KYC before you start staking.
8. Ascendex
Ascendex requires that you have up to 30 FTM tokens before you're qualified to stake your Fantom tokens. Basically, the staking duration can last for 5 days with an APR rate of 4.6%. No verification or KYC session is required to initiate staking activities.
FTM staking rate for Ascendex Exchange: 4.6% APY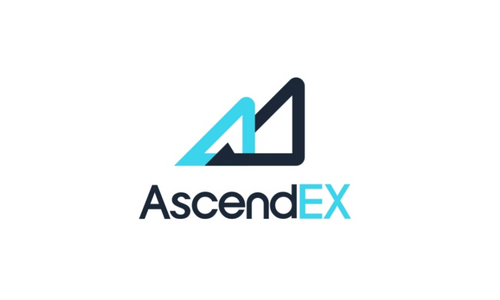 Ascendex
You can earn 4.60% when you stake FTM with Ascendex Exchange.
Stake FTM
Staking Verdict
Formerly referred to as Bitmax, the Exchange has a comfortable level of staking products compared to Gate.io and Phemex. No KYC is required to subscribe to their staking services, but the security challenge with the platform is yet to be upgraded to the current standard.
Fantom staking rewards - Verdict
From the Exchanges we've listed above, the platform with the best staking offer remains OKX. Binance remains a good choice being the best Exchange available. Exchanges like Ascendex and Gate.io with a history of security bridge need further clarification so as to be assured of your assets before you stake them with this platform. Please note that avoiding KYC to assess staking services does not establish an Exchanges' user-friendliness, KYC helps to enhance the security architecture of an Exchange. Exchanges like Ascendex and Phemex with poor customer services must be given attention because it's an unfavourable experience when you cannot access help.
Popular Tags : Best Fantom Staking Platforms, Fantom staking calculator, Binance Fantom Staking, fantom staking rewards, Fantom tokens, FTM staking