Introduction
Unlike your regular wallet which can store fiat currency, a Crypto Wallet does not store crypto. Instead, your crypto assets are stored on the blockchain. However, you'll need private keys to access your digital assets. Your keys are a unique proof of ownership, hence, if you lose them, you lose access to your digital assets. Your keys are made available to you as part of your registration process with a  Crypto Wallet. Therefore, it is important you use a trusted wallet service like MetaMask.
MetaMask (Brief Overview)
MetaMask is a safe crypto wallet app used to send, receive, and manage tokens and cryptocurrencies from Ethereum, Binance Smart Chain, and other blockchains. With MetaMask, you can store NFTs, crypto art and other crypto collectibles. Its browser extension is compatible with Chrome, Firefox, Edge, and Brave.
MetaMask is a flexible digital product that supports multiple protocols on different blockchains. Users can store NFTs in their wallets and connect them to marketplaces like OpenSea and Rarible. The wallet also supports about 450,000 coins on the Ethereum ERC-20 protocol. MetaMask also works with a number of test blockchains such as the BNB Chain, Polygon, Avalanche, and a few others.
Getting Started.
Like we'd always say in all our guides, the first step to getting started with transferring digital assets between platforms is by being registered with them.
We have provided a comprehensive guide on how you can register with Billance via our web platform. You can equally register with MetaMask to get started with the Wallet.
For more information about Billance Exchange, you can consult with some of the works we've done via the links below;
After getting registered with Billance, log in to your account to Copy your choice Crypto address in order to Paste it into your MetaMask wallet
💡
When getting your choice wallet address from Billance, make sure the address is on the same network registered on MetaMask Wallet.
Easy Steps to transfer from MetaMask to Billance
To transfer crypto assets from MetaMask to Billance, you need to copy your crypto address from Billance and then paste it onto your MetaMask Wallet.
How to get your Crypto address from Billance
On your home page, click on [Wallets]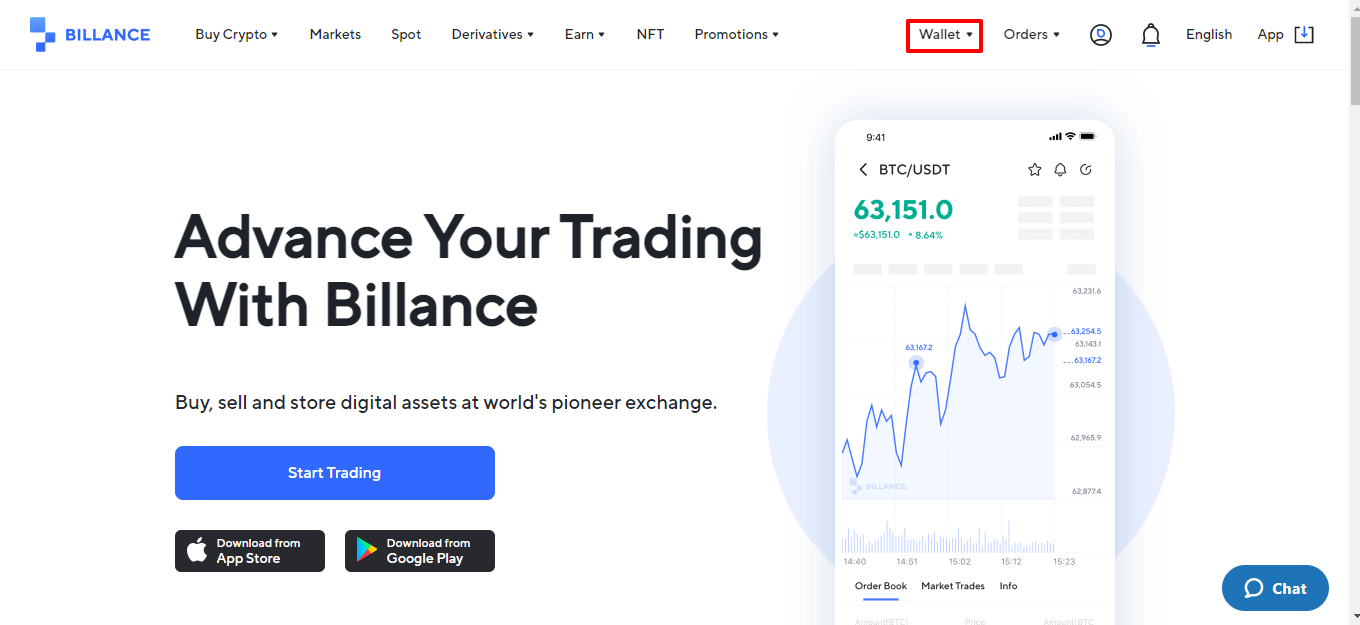 2. After clicking on [Wallets], scroll down and click on [Deposits]. You'd be directed to another page where you [Create Address] for your crypto asset.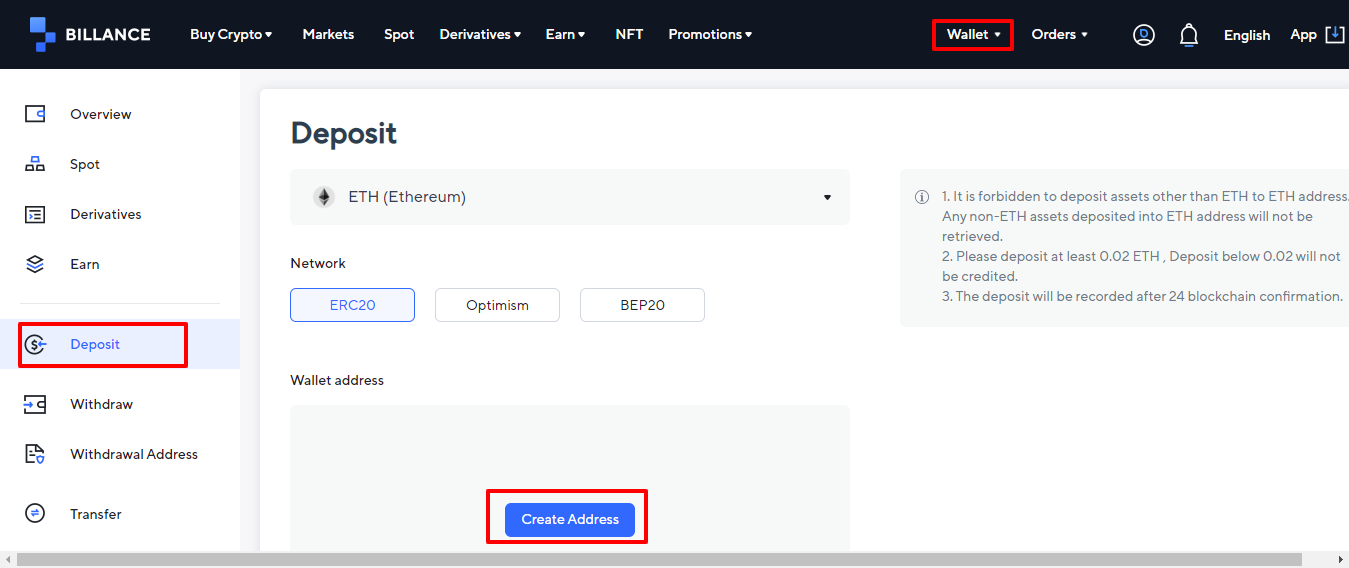 3. After clicking on [Create Address], an address is generated which you must copy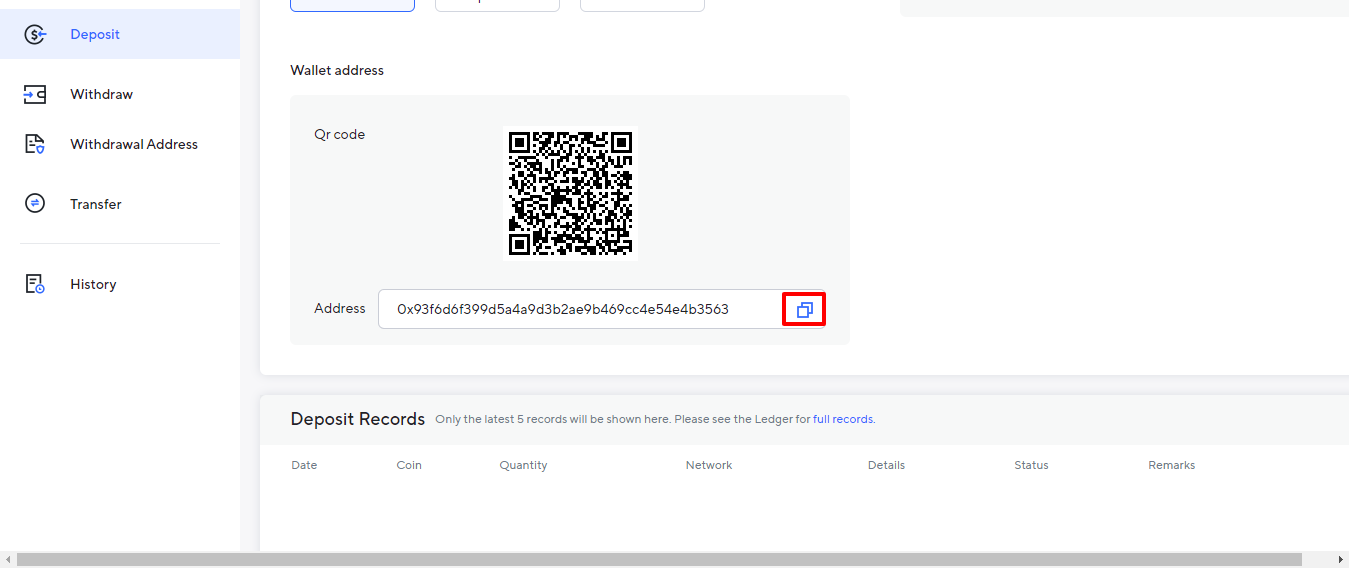 4. Copy your crypto address, and head on to your MetaMask Wallet to paste your address.
How to Paste your Crypto Asset address into your MetaMask Wallet
On the home page of your MetaMask wallet app, a group of features is displayed horizontally on the screen. Click on [Send]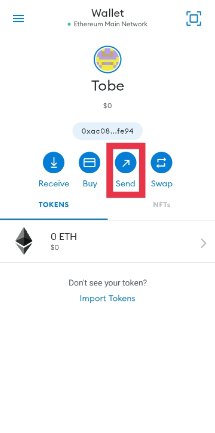 2. After clicking on the [Send] icon, you're introduced to another interface where you paste the address of your choice crypto asset from Billance.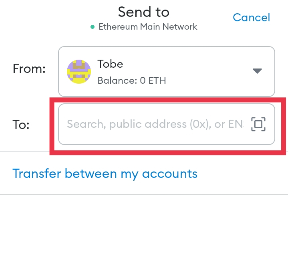 3. Enter the amount of token you wish to send and click [Next].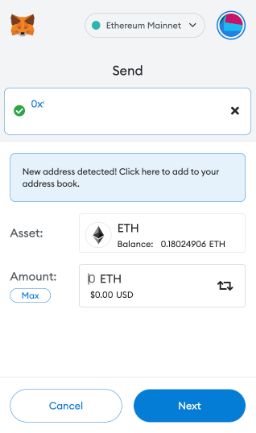 4. Now you're presented with the estimated gas fees of your transaction, which you can always adjust. Click on the [Confirm] icon to proceed with the transaction.
💡
Make sure you double-check the recipient's address before proceeding with the transaction.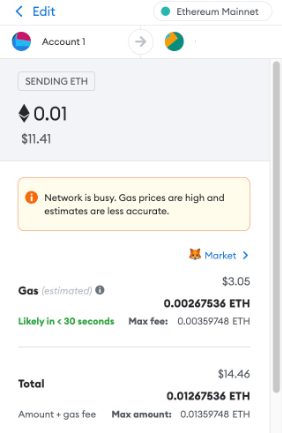 Your transaction fees or gas fees will not be deducted immediately. But the status of your transaction will remain "Pending" which means it has been sent to the blockchain network and is awaiting confirmation.
When the transaction is successful, the amount of tokens and ETHs in your account will be updated, and the status of the transaction will change to "Confirmed."
Sometimes, it may take longer for your transaction to be confirmed. When that happens, you can either Speed Up the transaction by resubmitting the first pending transaction with a higher gas fee or Cancel the transaction before it gets confirmed.
Conclusion.
When you buy digital currency on an exchange, you have the option to leave the "keys" to your coins in your exchange's account. This is one way to store your coins. But you can also move them to a personal crypto wallet, which could either be a software  ("hot wallet") or a hardware (cold storage).
MetaMask is open-source, simple to use, and it stores your keys locally, on your browser. Although, since it is a hot wallet, it definitely is not the safest cryptocurrency wallet out there due to the limitations of a hot wallet. However, the Wallet is one of the best within its categories.
Popular Tags : MetaMask to Billance, Billance Exchange, MetaMask to Billance transfer