Staking plays a significant role in most Proof of Stake (PoS) cryptocurrency network and also provides a means of increasing your return on investments (ROI) on your crypto assets.
We have provided a list of non-custodial staking platforms where you can stake your PoS tokens and earn rewards. We also provided our verdict for each staking platform for Kava. We do not consider our verdict financial advice, hence, you're advised to do your own research before using any platform.
What is Staking?
Staking is a way of earning interest on your cryptocurrency by depositing it for either a fixed period of time or a flexible time frame. Through staking, blockchain networks can confirm and validate their transactions.  Users can also maintain the security and operability of the network through the staking process and will earn some crypto rewards in return. If you're conversant with our work you'll realize that we've emphasized that not all cryptocurrency tokens are available to stake. The cryptocurrency must be running on Proof-of-Stake (PoS) network like ETH 2.0, unlike Bitcoin which runs on a proof of work (PoW) network.
10 Exchanges to Stake Kava Token
Kava network utilizes a co-chain infrastructure that combines unique features of the Ethereum and Cosmos ecosystem in order to create a single, secure, and scalable network. The Kava network functions with a Tendermint-based Proof-of-Stake consensus algorithm which operates its staking activities. This mechanism enables users to stake KAVA tokens in a simple, secure process in order to ensure the security and integrity of the network.
With the Tendermint PoS algorithm, KAVA holders can access their asset delegation, which enables them to participate in staking and earn rewards without being actively involved in any transaction validation process.
KAVA staking services are accessible on major crypto exchanges and here's the list of 10 Exchanges where you can easily stake Kava token.
💡
We don't have affiliate links or partnership with any of the below listed platforms.
1. Binance Kava Staking
Binance Exchange launched Kava staking together with KNC on the 5th of November, 2020 with a reward of up to 31.49%. Currently, you can stake Kava tokens an earn up to 32.90% APR on your deposits.
Below is a list of APRs you'll earn when you stake your Kava tokens with Binance.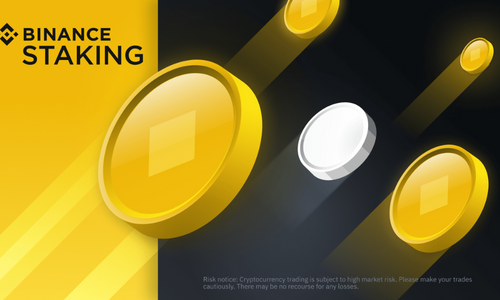 Binance
Stake your Kava tokens with Binance and earn up to 32.90% APR from your hodlings.
Stake Kava
Staking Verdict
Binance still tops the list on the best staking platform available. The security is top notch, very competitive rates ranging from fixed to flexible term. The user-interface is intuitive with a very responsive customer care service. Binance Kava staking offers easy to use interface and beginner friendly.
2. Kraken Kava Staking
Kraken Exchange offers a fixed annual APR with rates ranging between 14-18%. All you have to do is convert your assets to the amount of Kava tokens you're willing to stake. You can also freely un-stake this product by writing to the consumer service. Note that you'd need a minimum of $10 deposit on your account.
Kraken Kava Staking On-chain Yearly rewards: 14-18%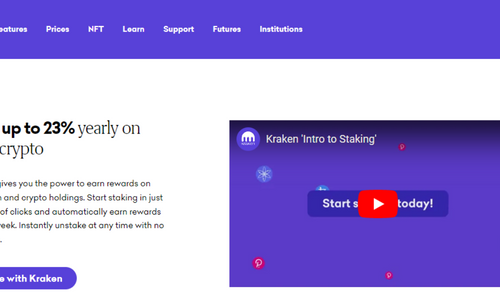 Kraken
You can earn between 14%- 18% APY when you stake your Kava tokens with Kraken Exchange.
Stake Kava
Staking Verdict
Kraken Kava Staking also offers a very competitive APR, compared to other Exchanges that holds your crypto asset for a year's period. The site tops the list of bets staking platforms according to Forbes analysis. The customer service is responsive with an intuitive user-interface for staking Kava on Kraken.
3. Bitrue Kava Staking
You can earn up to 8% APR when you stake your Kava tokens with Bitrue Exchange. The lock-up period is unlimited, which means that your tokens are kept in custody without any time allocation. You can easily un-stake your tokens with a few clicks. Please note that the staking platform for Bitrue Exchange is PowerPiggy. You can click on the link below and stake your tokens.
Kava staking rate for Bitrue Exchange: 8% APR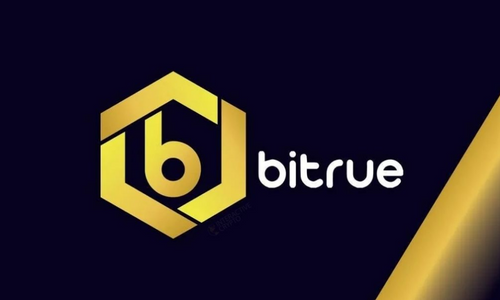 Bitrue Exchange
Stake your Kava token with this Exchange and earn up to 8% APR.
Stake Kava
Staking Verdict
The unique feature about this staking product is that it offers an unlimited staking period, which makes it very flexible. Although this platform is quite popular for its high staking rewards, it has had security issues in the past with poor reviews from platforms like Investopedia. This suggests that due research is carried out on the Exchange before making any deposits.
4. Ascendex
Ascendex offers an APY of 15.85% for an unbounding period of 21 days, with a minimum delegation amount of 4 kava tokens. This token was listed for staking on Ascendex on the 23rd of September, 2021 at an APR of 21.54%, with a minimum token qualification of 4 kava at the time.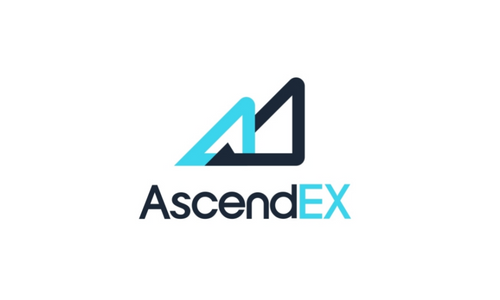 Ascendex
Stake your Kava tokens with Ascendex and earn up to 15.85% APR
Stake Kava
Staking Verdict
Kava token has been de-listed and re-listed on this platform in the past, which suggests an issue with maintaining the network on this platform. Also, Ascendex has received bad reviews according to trust pilot, which signifies that investors must carryout diligent research on this platform, before staking their assets here.
5. Uphold
At the time of this writing, the Uphold Exchange is offering this APY rate of 25% as a promo price, which means you have to hurry and take advantage of this opportunity before the promo ends.
Kava staking rate for Uphold  Exchange: 25% Estimated APY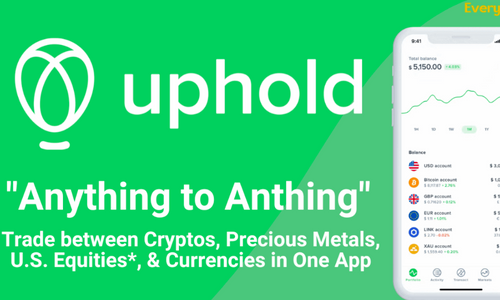 Uphold
Stake your Kava tokens and earn up to 25% APY on your hodlings.
Stake Kava
Staking Verdict
Since this offering is at its promo stage, we'd consider other issues such as security, and customer support. Meanwhile, uphold offers a user-friendly trading experience, and users can access the platform via desktop or mobile devices, which are available both on Android and iOS.
6. Stake.Fish
Stakefish is a public validator node for Proof of Stake blockchains supporting over 10 networks, including the Kava (PoS) network. Your expected reward rate when you stake your Kava token on this platform is 32% APR.
Kava staking reward with Stake.Fish: 32% Expected reward rate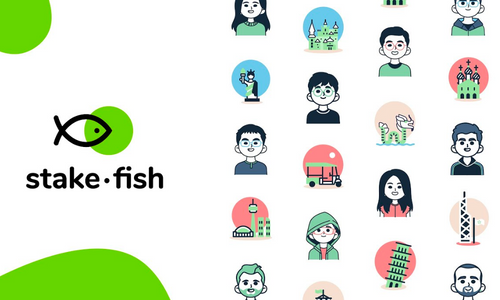 Stake.Fish
You can earn up to 32% APY when you stake your Kava tokens with Stake.Fish
Stake Kava
Staking Verdict
Stakefish simply requires that you assign your crypto to their validator node, and they do the work on your behalf for a small fee. They clearly state their service charges, expected rewards, bonding period, and payout intervals against every staking project. So you can click on the link above to see all the necessary details for your Kava token. Their user interface is intuitive with a responsive customer care service.
7. chorus.one
Chorus One is a decentralized staking provider that offers Staking services to over 28 decentralized networks. Clients with assets worth more than $10 million can brand and run their own nodes and offer staking services themselves to other users while they manage the infrastructure. Their APY and lock-up period allocation for all tokens depends on the cryptocurrency. This non-custodial platform supports over 15 cryptocurrencies with the minimum staking amount determined by each cryptocurrency.
Expected Annual Reward Rate: 20.86%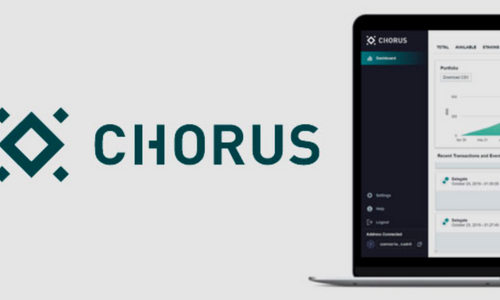 Chorus.one
You can earn up to 20.86% APY when you stake your token with chorus.one
Stake Kava
Staking Verdict
This platform helps you increase your crypto holdings by allowing you to participate in decentralized networks. The interface is intuitive and has adequate security.
8. Bitpanda
Bitpanda listed Kava together with five other tokens for staking on the 3rd of August, 2022, and since then, its staking reward for Kava tokens has remained 18.40%. With Bitpanda, your staked assets are not locked in, which means that you can access your tokens at any time. You can also start earning rewards from week one instead of the traditional waiting period offered by other staking platforms. Staking rewards are also awarded each week although the platform automatically stake your rewards.
Kava staking reward with Bitpanda: 18.40% APY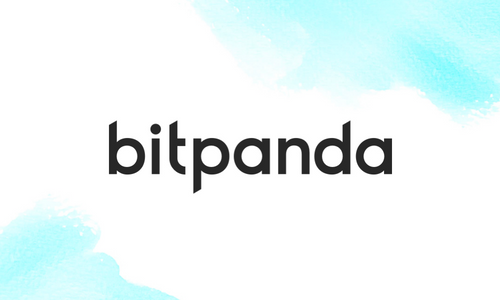 Bitpanda
You can earn up to 18.40% APY when you stake your Kava tokens with Bitpanda.
Stake Kava
Staking Verdict
Bitpanda Exchange provides a very intuitive and easy-to-use interface for staking cryptocurrencies, requiring just a few clicks. Although they're yet to be regulated by any reputable regulatory authorities. The Exchange is also not accessible to investors from the US. From the reviews we saw in Trustpilot, it appears that the Exchange may be having difficulty in providing adequate customer care services.
9. CEX.io
CEX.io listed the Kava token with AVAX and KSM for staking on the 22nd of April, 2022. Kava had a staking rate of 23% APR at launch time. At the time, only those who deposited at least 20 KAVA and HODL until May 10 were eligible for the KAVA staking. Currently, the Kava token is staked at an APR of 18%.
Kava staking reward with CEX.io: 18%0.5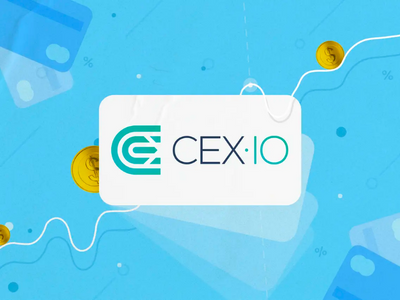 CEX.io
You can earn up to 18% APR on your Kava hodlings when you stake with CEX.io
Stake Kava
Staking Verdict
These Countries and territories are currently not supported by CEX.IO. You can check it out to confirm if you're eligible to stake your tokens with this platform. On Trustpilot, CEX.IO has a 4.7 out of 5-star rating, which is exceptionally high for a cryptocurrency exchange. The staking reward offered by this platform is seemly competitive compared to other staking platforms. The user interface is intuitive and user-friendly.
10. CoinDCX
Staking with CoinDCX has a minimum earning duration of 7 days, and for Kava tokens, you can earn an APR of 5.99% having a maximum deposit of 53,570 Kava tokens. The platform allows you to cancel your staking subscription at any time. To participate in their staking services, each user needs to register and fulfill the KYC requirements.
Kava staking rewards with CoinDCX: 5.99% APR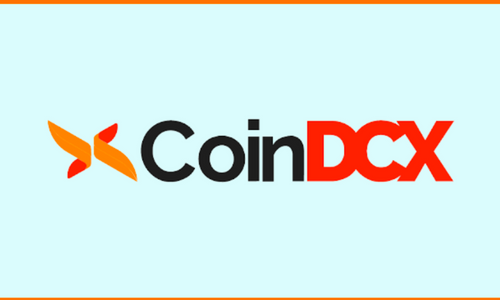 CoinDCX
You can earn up to 5.99% APY when you stake your kava tokens with CoinDCX
Stake Kava
Staking Verdict
Considering the list of Exchanges we've provided, this Exchange has not positioned itself adequately on a competitive level. According to Trustpilot, the user interface is poorly built, with unresponsive customer support. However, the Indian crypto exchange has low trading fees with a decent level of security.
Final Thoughts
Though Kava crypto staking can be profitable, it's important to remember that crypto can be volatile, so please make sure you learn about the risks involved before staking your coins. From the list we've provided, Stake.Fish seems to be the most adequate platform for staking Kava tokens, having a very high APR rate compared to others, with a well-structured platform. But with regards to platforms that offer a wide range of staking offerings, Binance kava staking still remains the best.
Popular Tags : Best Kava Staking Platforms in 2023, Exchanges to Stake Kava Token, Binance Kava Staking, Kraken Kava Staking, Kava network, KAVA staking services, Kava tokens