Introduction
The emergence of Crypto Wallets is one of the beautiful initiative and innovation that came with the new generation technology. A technology created based on a software that allows you to store your cryptocurrency by safekeeping your keys so that you can access your coins. Crypto wallets have risen to be of key importance in today's world as a the technology tends to offer a stress less and more coordinated way of storing money and putting in one place all of a persons assets unlike the conventional type of wallet where the amount of funds you can store in a wallet is limited.
UPDATE:
Billance exchange changed their name to Tapbit.
___
A lot of persons have asked the question of "how funds can be transferred from Keplr wallet to Tapbit exchange? This article is set out to guide you Step by Step through the process of moving funds from your Keplr wallet to Tapbit exchange.
We've also written a guide for you on how to transfer from Guard Wallet to Billance Exchange!
A Brief Overview Of Keplr Wallet
The Keplr Wallet is a fore front leading crypto wallet and can be said to be the best. One outstanding feature of the Keplr wallet is that it encourages introperatability and intercommunication on blockchain through the frontings of cosmos ecosystem which is the host body of the keplr wallet. Having a vast ecosystem with the feature an unpredictable digital asset transactions, browser extension wallet. The platform is simply every ideal person' relationship. Keplr is, by far, the most amazing  browser extension wallet for the Cosmos ecosystem.
The wallet is designed Cosmos's IBC (Inter-Blockchain Communication protocol) compatibility, thereby giving its users the power to move digital assets back and forth across more than numerous chains. Keplr boasts hundreds of thousands of users and is available in more than 170 countries.
Keplr is a  wallet for the Inter blockchain ecosystem. Introducing the first, and leading, IBC-enabled wallet for the Cosmos ecosystem: Keplr is an open-source browser extension wallet for the Cosmos interchain ecosystem.
What is Tapbit.
Tapbit is a crypto exchange with a good market trading liquidity. Tapbit was setup in 2021. The excange  provides its global investors with trading services for mainstream crypto assets such as BTC, ETH and USDC for our global investors. You can find everything you need to know about Tapbit and the setup procedure in our user friendly guide.
Summary of The Step by Step Guide to transferring funds from your Keplr Wallet to Tapbit.
I have summarized the steps you will have to follow to transfer funds from Keplr wallet to Tapbit into 9 simple steps.
Get a Keplr wallet application, on your pc, play store and app store.
Click open the app you have downloaded.
Sign in to google and fill the necessary procedures.
Select the network you want to use.
Copy the address of the coin you are transacting with.
Select the crypto currency with which you are transacting with and click on send.
open the Tapbit app and copy the address of the cryptocurrency you are transacting with
Go back to the Keplr wallet you had created and paste the address there.
Click on continue, click on the prompt and the continue command till your transaction is complete.
The Step by Step Guide Explained.
Step 1: A keplr wallet web application. can be accessed on any of  search engines   like chrome, moxilla firefox etc. You can also download the app on play store for android devices and App store for apple devices.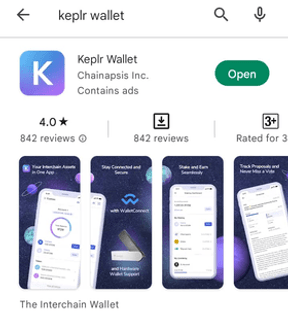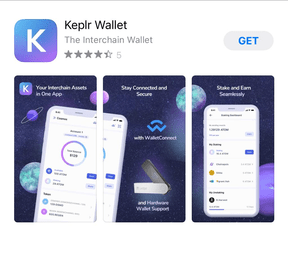 Step 2: Open the app you have downloaded, you will see a list of options that allows you to create wallet, restore an old one and even import an existing hardware existing ledger. For this article we will be focused on wallets. What ever option you select determines the list of procedures that will follow suit. If you are  creating a new wallet, you will be asked to sign in and perform other new user requirements, but if you want to import a wallet then you will have to give important information about the wallet you want to import.
Step 3: To create Your wallet, you will need to sign in to google and provide the information needed, which are basically a nickname for the wallet and a password.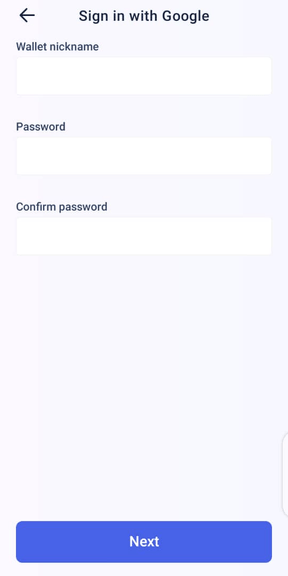 Step 4: After creating your wallet you will need to select the network with which you want to perform the transaction through.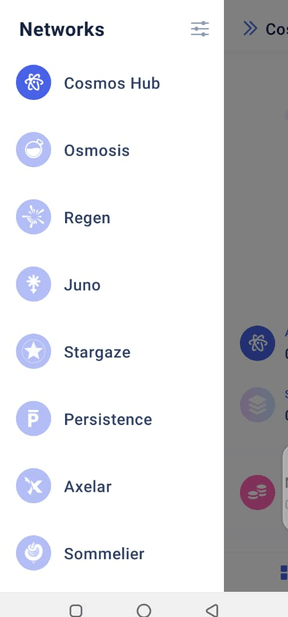 Step 5: Select the crypto currency with which you are transacting with and click on send.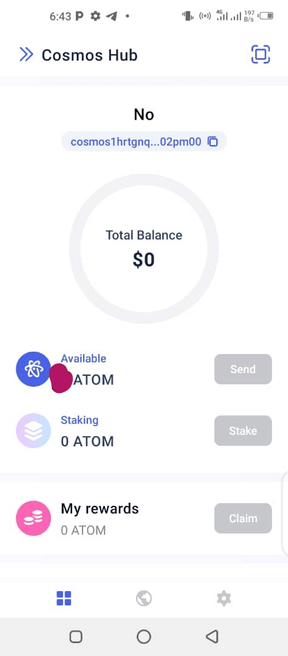 Step 6: After clicking on send, you will find a space provided for you to paste the address you had copied from Tapbit.
Step 7: Open your Tapbit app and search for any supported cryptocurrency, copy the address.
Step 8: Go back to your Keplr wallet, to the space provided for address pasting and paste the address you copied from Tapbit.
Step 9: Click to continue to complete your transaction.
If you have followed our guide Step by Step you should have a  successful transaction.
Popular Tags : Keplr Wallet To Tapbit Exchange, Keplr Wallet, Tapbit Exchange, Keplr, keplr wallet web application, Keplr Wallet extension