Cryptocurrencies are rapidly gaining mainstream attention as a store of value and mode of payment. Because these assets are entirely digital, investors need trustworthy, safe, and convenient web browsers to access them conveniently.
Privacy and security are part of the most important factors to consider when dealing with cryptocurrencies. Therefore, any web browser in use must be secure and private, which will help to keep your keys and assets safe. However, for the best browsing experience for crypto operations, other factors are considered; content quality, built-in vpn, built-in wallet, and several features that will be mentioned in this work.
A browser plays a big role in keeping the wallet and personal information of the investor safe. Knowing the essential qualities needed for a crypto browser, let's explore some of the best browsers that fit the criteria. Below are lists of the best browser available for crypto trading.
You are looking for a solid LapTop for Forex Trading? We have also written an article about this.
Brave browser- Fast, Private, Crypto Focused.
Brave Browser is built on the open-source Chromium Web core with client code released under the Mozilla Public License 2.0. Key Features of this browser include; User-privacy focused, Great user experience, Blockchain-integrated, Supports crypto wallets, Integrates a P2P file hosting solution, as well as many other web 3.0 features.
The Basic Attention Token (BAT) is the native currency of the Brave browser. This token is built on Ethereum, and users can receive BAT tokens by watching ads in Brave. Brave will keep track of how much time a user spends reading content and utilize that information to produce the required data for any compensation.
Aside from its unique security and privacy feature, Brave has a crypto wallet built into the browser. Users may not have to install a wallet extension from an external source thereby enjoying protection from phishing scams. Brave Wallet is CoinGecko sourced and supports multiple coins, NFTs, and Web 3.0 decentralized apps.
Brave provides a very fast browser experience with its built-in ad and tracker blocking which automatically blocks all "foreign" ads and trackers including annoying and intrusive YouTube ads. It can also work with almost all extensions from the Chrome Web Store. With its built-in password manager, each website is accessed with a unique and secure password.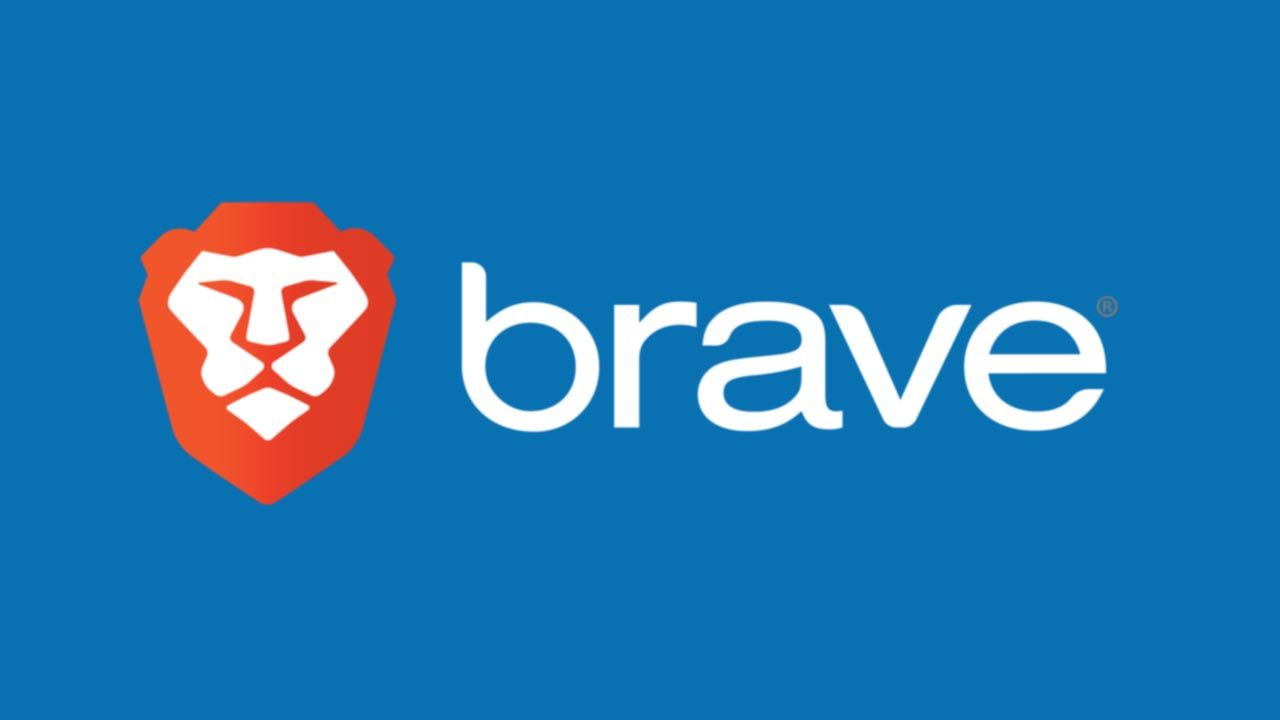 Mozilla Firefox — High-Level Privacy and Customization.
Mozilla Firefox is one of the most notable secure browsers, having unique features like a simple interface, fast performance, and many useful features. Being one of the most secure browsers in the mainstream, it applies HTTPS to every site so that only secure websites will be displayed.
With the many security features of Firefox, crypto-jacking protection is the most valuable for cryptocurrency users, which helps to protect against unauthorized use of your device to mine for cryptocurrency.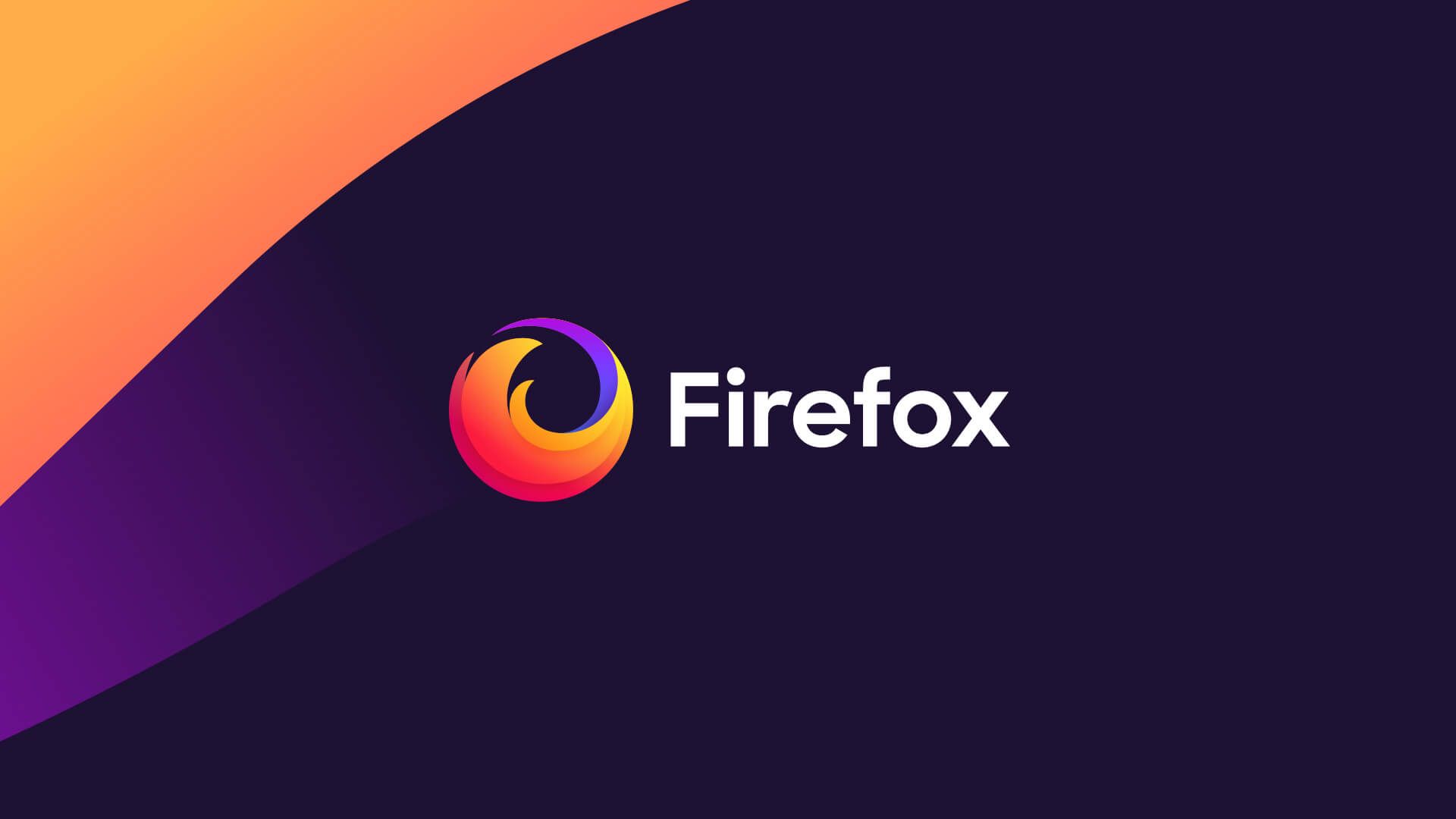 Opera browser
Opera browser is considered to be a very good option for stock trading, crypto trading, or any kind of online trading. It can securely process bank payments, and it also uses a personalized news RSS feed, a built-in, currency and unit converter, and an instant messenger. With its inbuilt messaging and player, there's no need to leave the browser to reply to a message or change playing music.
This browser is fast and it saves a lot of data. It also comes with a built-in ad blocker and personalized browsing that helps to provide a convenient and safe browsing experience. Opera's Reborn 3 browser comes with a built-in crypto wallet, a free unlimited VPN, and a Web 3 explorer for exploring dApps. With this multi-wallet, you can swap and store tokens and cryptocurrencies.
Opera also uses its built-in VPN as a way of masking your IP address, and they are used by most crypto investors. Opera's in-built VPN can serve in cases where investors do not need a dedicated vpn, in order to maintain security while browsing. This browser is highly compatible with most browsers and devices and is available on Windows Mac and Android iOS.

Microsoft Edge
Microsoft Edge is a secure web browser for stocks and crypto transactions. A good alternative to Google Chrome. It works with Microsoft Defender SmartScreen which protects users from various security threats available across the internet. Microsoft Edge uses DRM (Digital Rights Management) technology too, which prevents access to content if media licenses aren't present.
At the time of this writing, the most recent version of Microsoft Edge works with Microsoft Defender SmartScreen which protects from various security threats. It is built on Chromium, and it works with Chrome extensions. It also offers performance improvements that help websites load faster than before.
Microsoft Edge provides data control and adblockers for its users to prevent an unhealthy influx of ads. It is available on Windows 10 and 11 by default, and also on Linux, macOS, iOS, and Android. It has recently implemented a tracking prevention feature that blocks website trackers.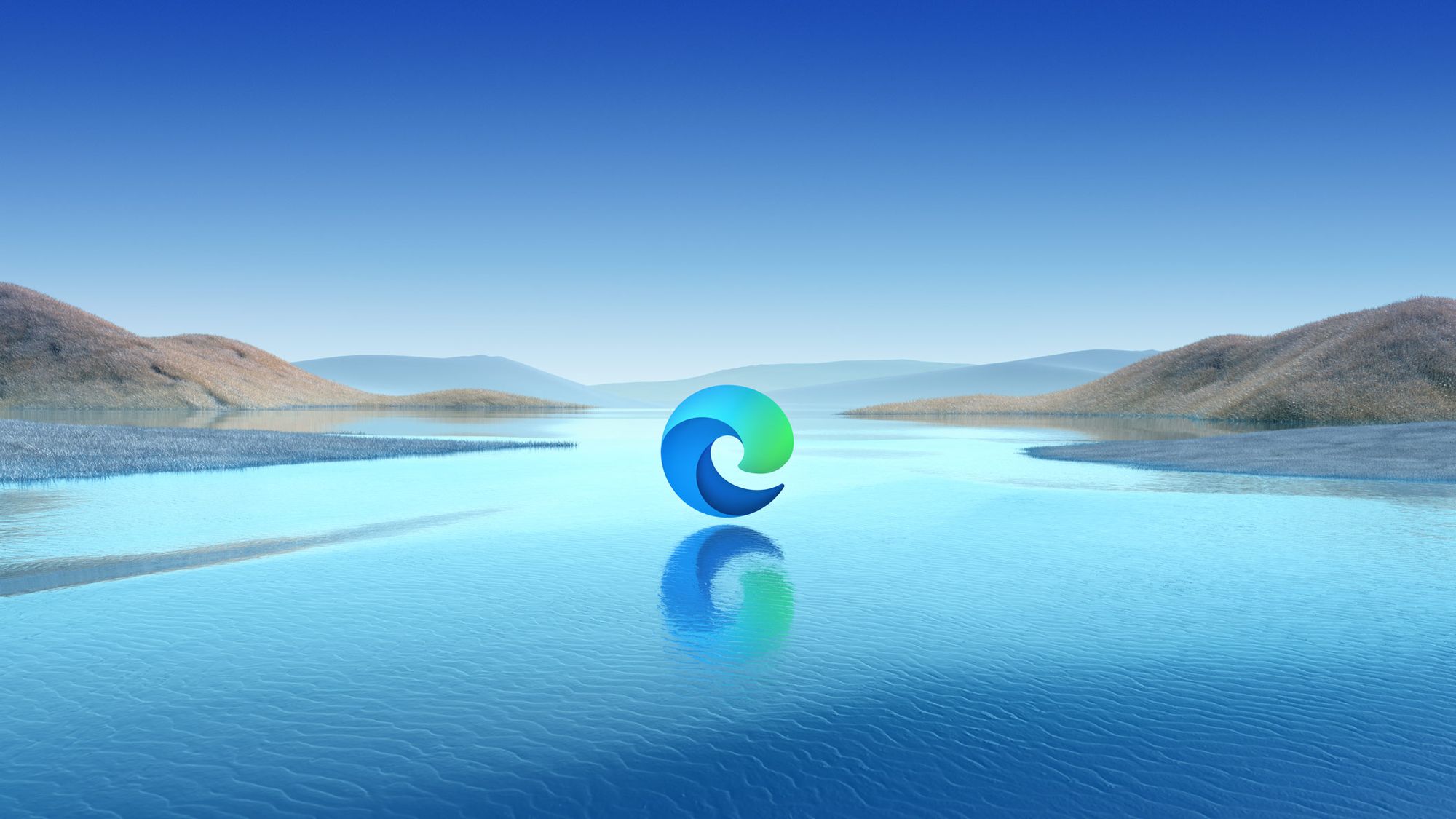 CryptoTab Browser
CryptoTab Browser is the world's first web browser with integrated crypto mining features. Users can earn bitcoins by surfing, watching videos, chatting, or gaming on the browser. There're also referral benefits in bitcoin rewards for every referral who successfully downloads and installs the browser.
The built-in mining algorithm allows more efficient use of your computer's resources. It also has a Cloud.Boost feature that multiplies mining speed on the same hardware up to 15 times with multiplied earnings.
This browser is available on both mobile (IOS and Android devices,) and on desktop. There's a dedicated profile for multiple users, with strong security features for user data and passwords. This browser can automatically block suspicious IP addresses and malware extensions, protecting your device from online fraud and other threats. If interested in installing CrtyptoTab Browser on linux based machines then follow this article.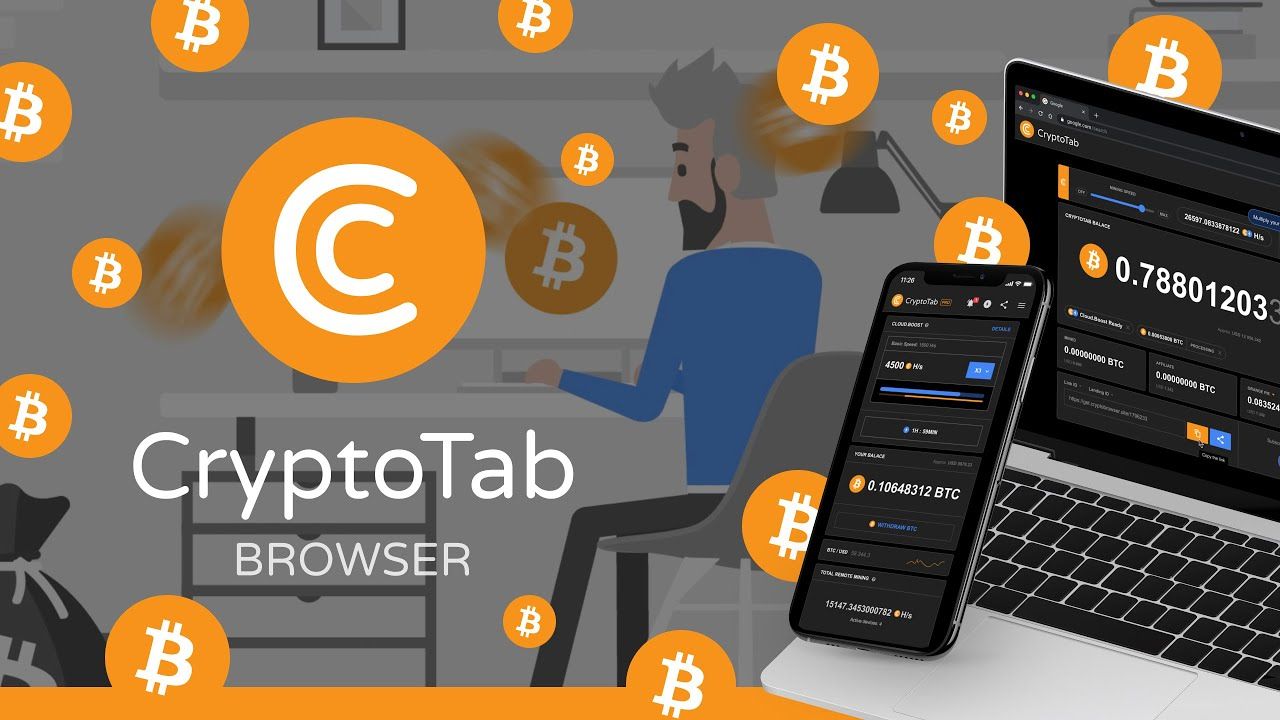 Epic Browser- secure browser with built-in vpn
Epic is a Chromium-based browser built on top of the open-source Chromium project. It runs a unique privacy browsing mode different from that of Google Chrome and Mozilla Firefox. When a user closes Epic, data is automatically deleted, which includes cookies, browsing histories, and browser cache. Because Epic is built on Google's Chromium browser, the back-end technology that powers Chrome also powers Epic.
By default, Epic removes all Google's services from Chromium thereby blocking access to google servers while browsing. One unique feature of the Epic browser is its ad blocker which blocks ad trackers that accompany users through their online journeys. It also has a manual VPN icon close to the address bar that can mask IP addresses, preventing websites, services, and online apps that use IP addresses to record locations.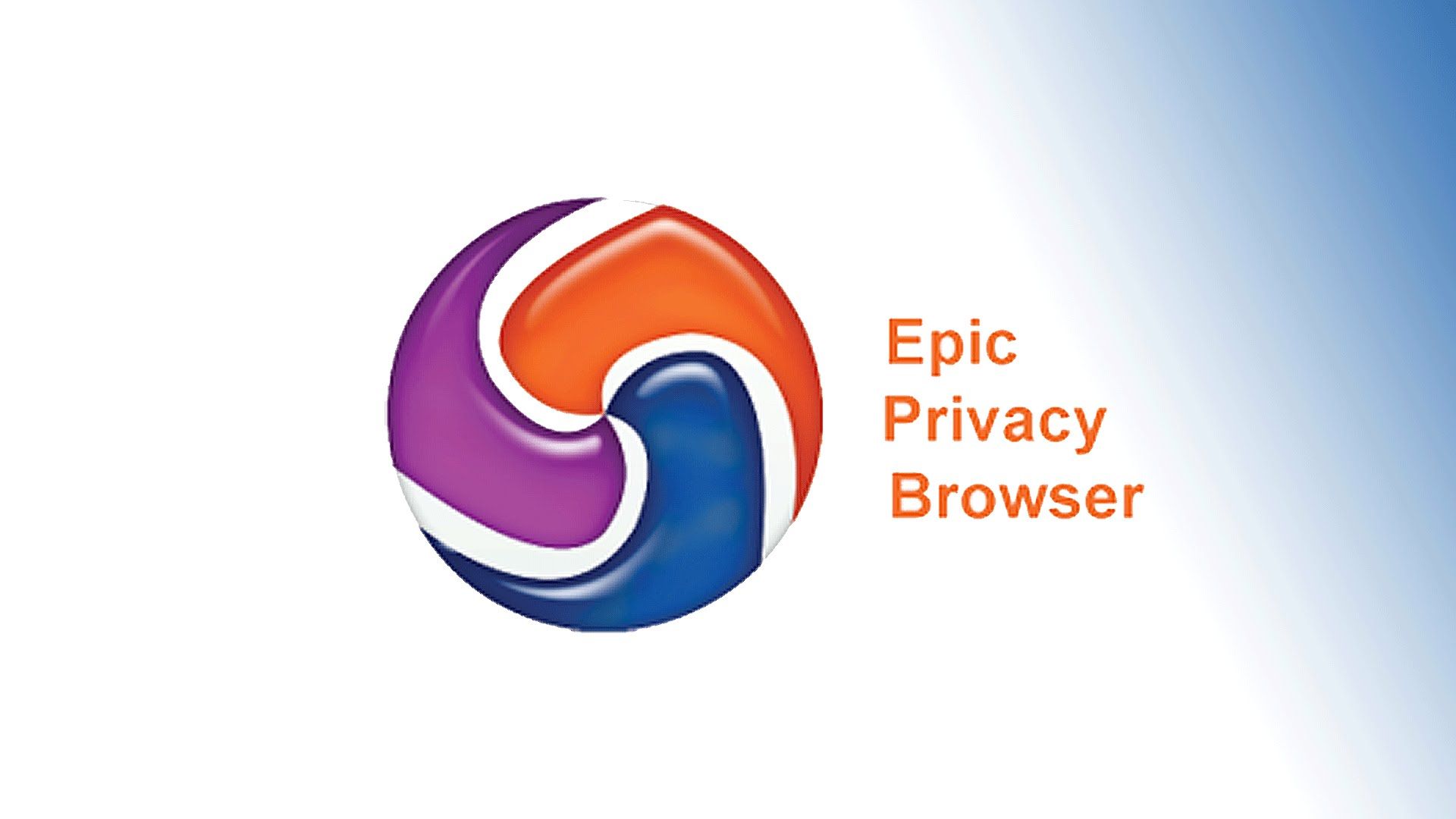 Decentr browser
Decentr browser aims to create a bridge between internet users and dApps developed with distributed ledger technology enabling users to manage and pay with their Personal Data Value (PDV). This blockchain/metaverse browser stores the browsing data of users as part of the user's Decentr ID (DecID).
With this browser, users can access and retrieve data across multiple partner chains. It incorporates a seamless, decentralized, and user-centric experience for Web3 browsing to be used on mobile and desktop metaweb navigation.
A determined amount of user data is valued in $DEC tokens, the native token of decentr browser, and directly transferred to user's dWallet each month. dWallet is usually integrated as part of user account. This token is one of the few tokens with intrinsic value because it is based on a digital asset – data. The economical benefit of this token is determined by user Personal Data Value (PDV).
Users can also stake their DEC tokens and earn up to 20% APR. They can also delegate their stake to a Decentr node thereby supporting and securing the blockchain, and this is best done via the decentr browser.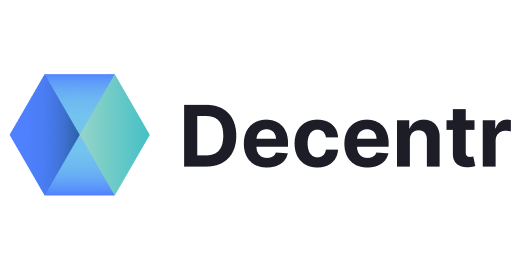 Osiris- the ultimate crypto browser
Osiris is the world's first web browser to work on its blockchain network.  It is built to easily access dApps and link different blockchains. It has a clean and easy-to-use interface, with optimum privacy and security features. Similar to the brave browser, Osiris also supports peer-to-peer file hosting.
Osiris web browser also comes with its unique crypto wallet called, Metawallet which is embedded into the browser. This wallet functions as a layer 2 solution with a very fast transaction speed. The Metawallet supports ETH, TRX, ACE, DOT, and BSC.
Another unique feature of Osiris is its ad blocker referred to as the Osiris Armor which blocks intrusive ads on websites and videos. It can also block tracking scripts and data that present as cookies while displaying all blocked ads and cookie history so as to facilitate privacy and security. With these features, Osiris is able to facilitate fast page loading with reduced mobile data charges so that users can seamlessly engage their content.
Osiris web browser also features the dAppstore marketplace, where users can easily locate various decentralized applications and projects. It also supports various search engines that are interchangeable according to your preference. Users can personalize their browsing experiences with bookmarks and extensions with minimal concern for their personal data collection.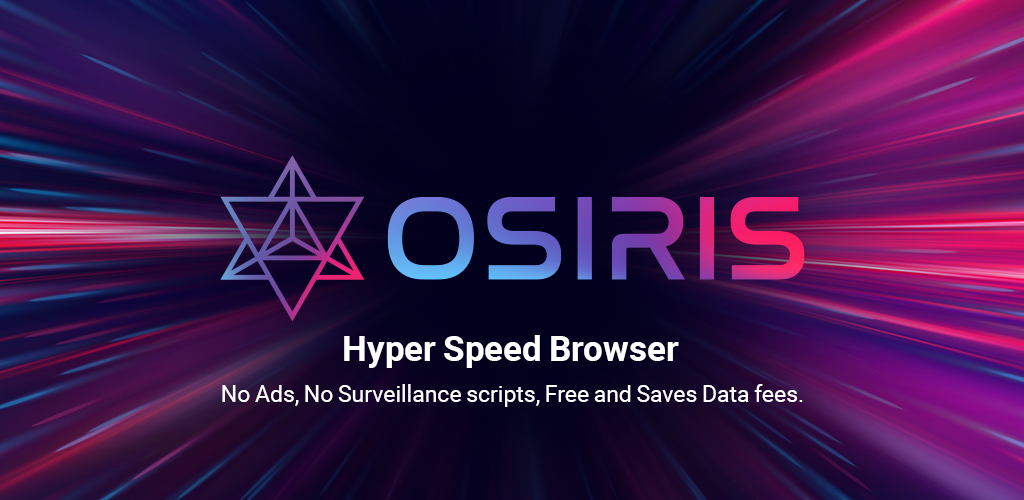 Timpi browser
Timpi is the world's first completely decentralized search engine focused on building a multi-national user base, both in crypto and traditional markets. A multi-chain web browser that can connect different blockchains with widespread exposure. This web browser comes with features like data and privacy protection and unbiased access to information without geographical sentiments.
Its native cryptocurrency is the TIMPI token which is issued as compensation to project contributors and community members. This browser rewards its contributors in different ways; it rewards Timpi NFTs to reviewers, collectors, and guardians for participating in the Timpi network. It is available on Windows, Mac and Android iOS devices.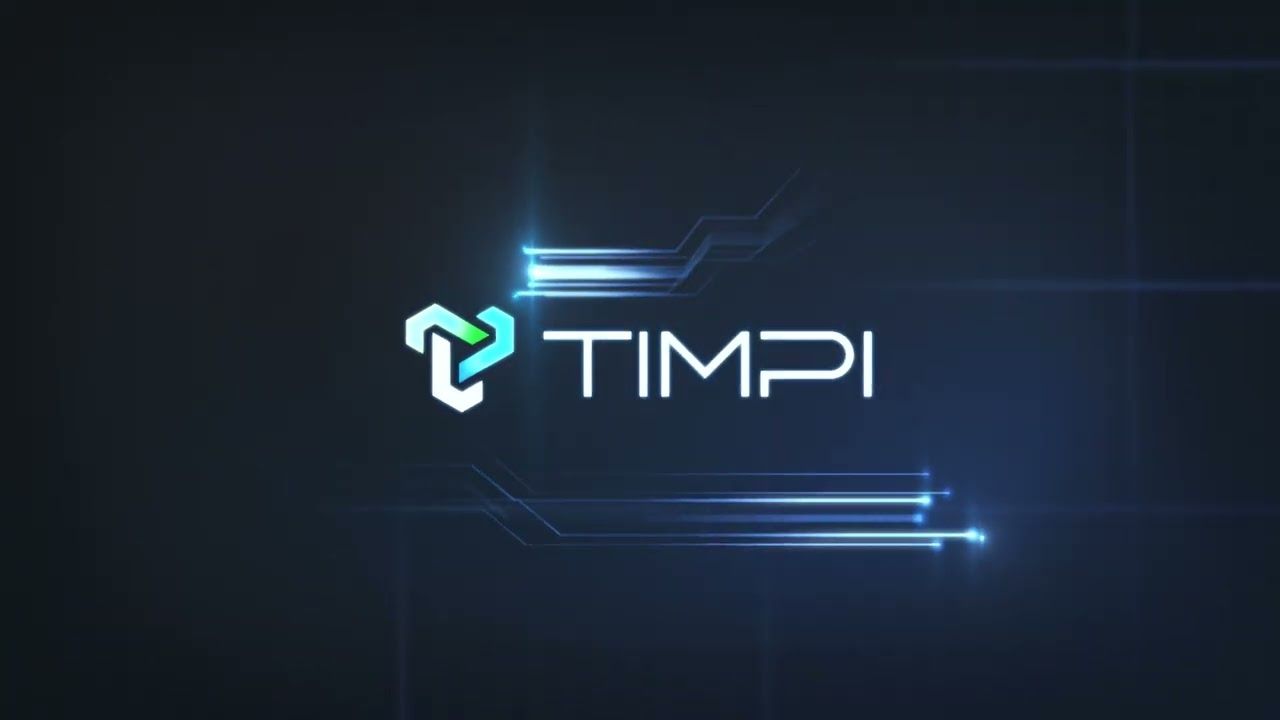 Tor web browser– for privacy and security.
The Tor Browser uses encryption technology called onion routing to route data through multiple computers around the world creating the onion network.  The onion network is a collection of random nodes that make your traffic anonymous. This helps to keep the user of this web browser anonymous, thereby, the browsing history and traffic remain untraceable. The security features also have HTTPS Everywhere, ensuring there's a safer version of any website that is visited. This reduces the chances of opening a fake crypto exchange or wallet site via phishing.
Tor has a NoScript feature which blocks Flash and JavaScript protecting users from cyber crime. Tor does not save browsing data because it deletes them after every session. Also, every window is a separate private browser, which means that no data is shared between different windows.
Tor browser is similar to other mainstream web browsers like Chrome, Firefox, Safari, Opera, and Microsoft Edge. However, Tor does not keep track of sites visited, it only uses its onion routing to keep users anonymous. All of these features make Tor the best option if your priority is security and privacy. Tor is open source and the source code is freely available for further development and contribution. For installation purposes, users can download the full Tor browser bundle which includes Tor, Vidalia, and Privoxy.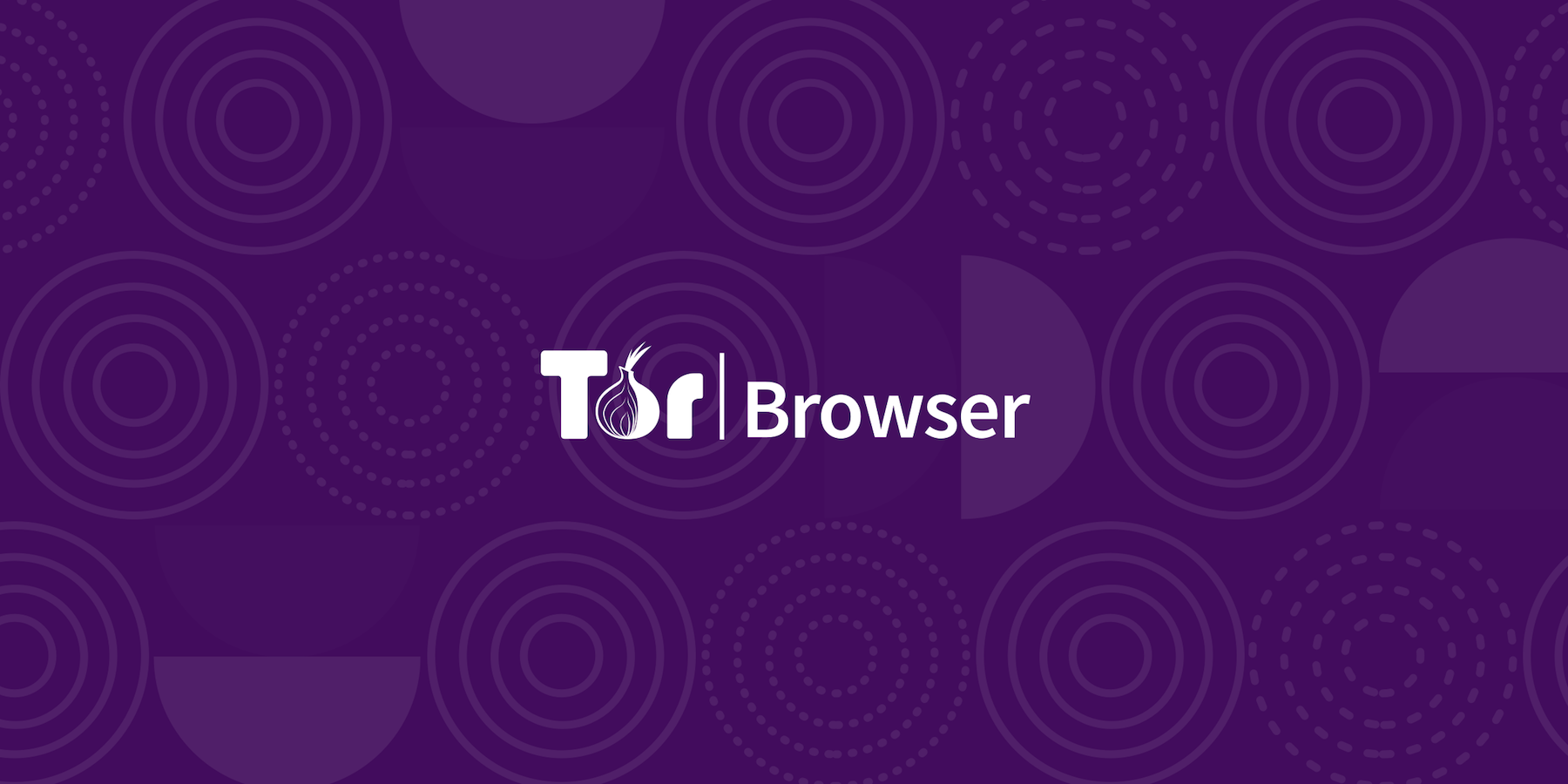 Pale Moon web browser — Customization King.
Pale Moon is a Goanna-based open-source web browser available for Microsoft Windows and Linux (with other operating system support) with an emphasis on customization. The Pale Moon project is a community-driven project which uses contributed Open Source code to create a full-featured, optimized browser forked from the code behind the popular Firefox browser (Mozilla).
With Pale Moon, users can customize their own unique experiences on the browser including a preferred user interface consistent with their goal to maintain a high degree of available user customization and extensibility. Pale Moon now has a good number of extensions and themes created and maintained specifically for it, which can be found on the Pale Moon add-ons website.
Recently, with progressive upgrades to the system, Pale Moon has boycotted support for older hardware and operating systems in order to maintain speed and efficiency. Although Pale Moon is an independently developed product derived from Mozilla Firefox code, however, it is not subject to the code release plan or publication plan of Mozilla. This means that it will not in any way be affected by any development or improvement of the Mozilla web browser. Waterfox.
Waterfox is a 64-Bit browser based on Mozilla's free and open-source platform. One of the first widely distributed 64-Bit browsers on the web was built to be an ethical and user-oriented browser. It aims to achieve a balance between usability, privacy, and security.
Waterfox uses Mozilla's Firefox source code, which means users still have access to Firefox's powerful features, such as tab management, bookmarks, history, and syncing across multiple devices. It can also support Firefox extensions without any compatibility issues or any need for manual configuration.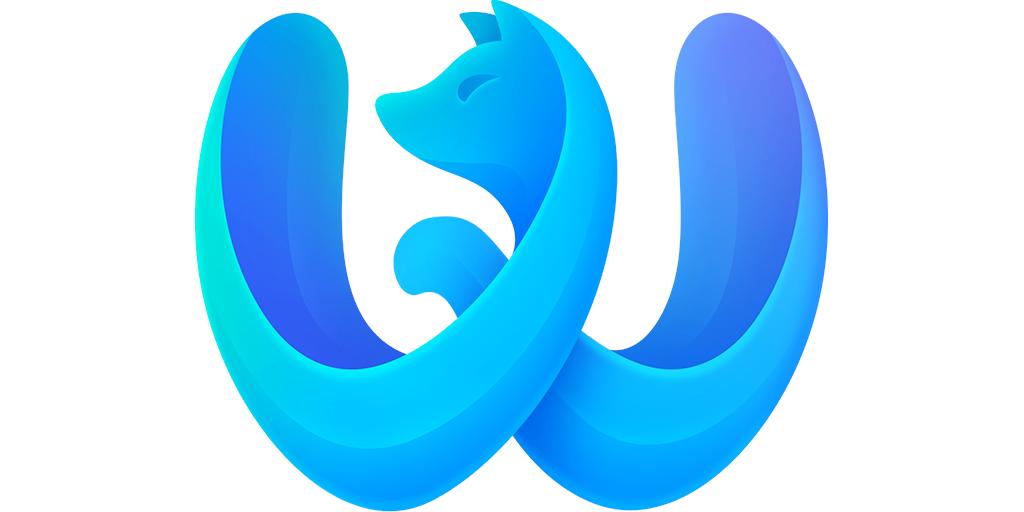 LibreWolf.
The LibreWolf project is a custom and independent version of Firefox, built from the latest Firefox stable source code with the primary goals of privacy and security. It is designed to increase protection against tracking and fingerprinting techniques which are achieved through privacy and security-oriented settings and architecture.
LibreWolf has a unique feature called uBlock Origin which increases protection from disruptive ads. With this feature, website pages load faster and save more data as there're no running ad scripts. It also comes with several privacy-conscious search engines like Quant, DuckDuckGo, and Searx.
LibreWolf also releases fast updates from the latest stable Firefox version with up-to-date security and stability. It also aims to remove telemetries, data collection and custody, DRMs, and many other anti-privacy features. Although there is no in-built crypto wallet, you can build one if you have the expertise.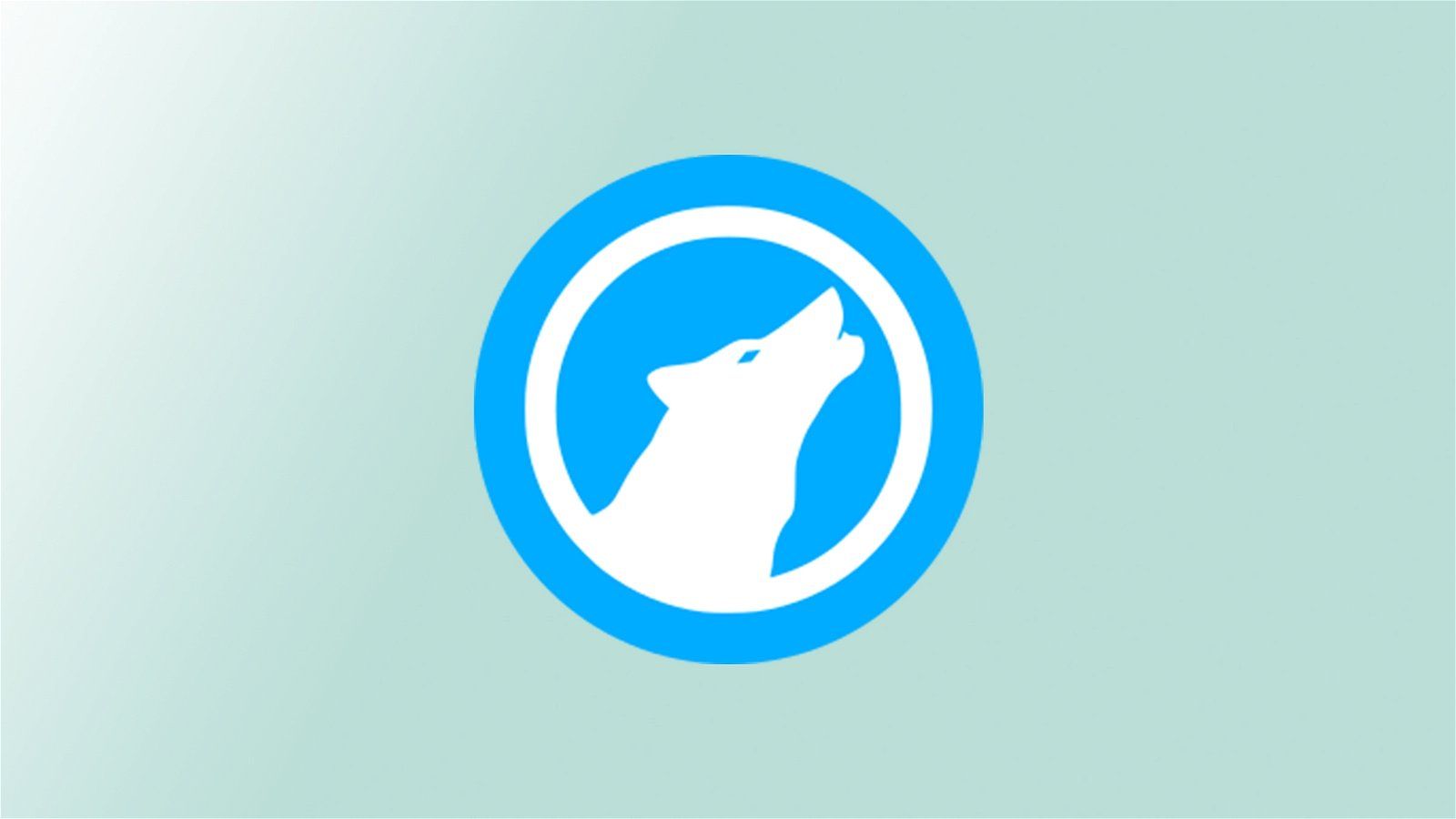 Carbon Browser
Carbon Browser is a web browser that aims to provide users with a fast, secure, and user-friendly browsing experience. It offers several benefits compared to other browsers, including:
Speed: Carbon Browser is designed to load pages quickly and efficiently, even on slow internet connections. It uses advanced technologies like multi-threading and resource optimization to deliver a fast browsing experience.
Security: Carbon Browser is designed with privacy and security in mind. It blocks tracking scripts and cookies, and provides encrypted connections for sensitive information. This makes it ideal for users who are concerned about their online privacy.
User-Friendliness: The browser has a clean and intuitive interface, making it easy to navigate and use. It also includes helpful features like a built-in ad-blocker and dark mode for night-time browsing.
Customization: Carbon Browser allows users to customize their browsing experience by offering a wide range of themes, extensions, and settings to choose from. This makes it easy for users to personalize their browsing experience to their needs.
Compared to Brave, Carbon Browser offers a more user-friendly and customizable browsing experience while still maintaining a high level of security. Carbon Browser is also designed to be faster and more efficient, making it ideal for people who want a browser that can keep up with their fast-paced lives.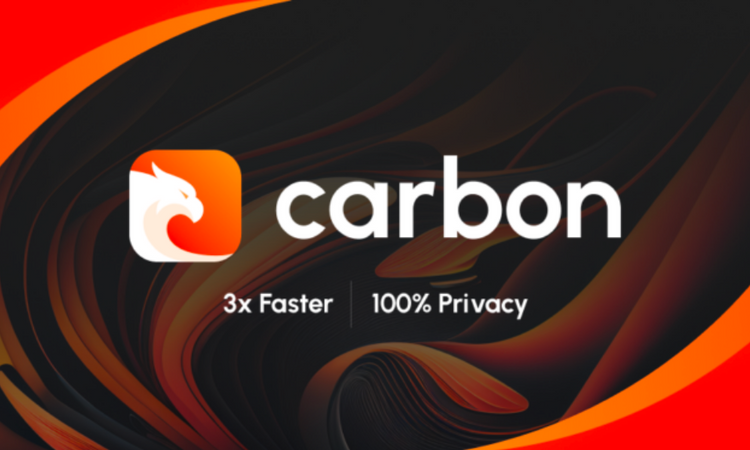 In Conclusion
There are many factors to be considered when choosing a web browser for crypto trading. The browser must have a built-in VPN allowing users to trade crypto anonymously, and a built-in wallet- although there are not many browsers that carry this feature yet.
Due to increasing malware attacks, data theft, and hackers, on the internet, a great browser has to protect users from Phishing sites, i.e., deceptive websites that copy other legitimate websites in order to collate personal info. The best crypto browsers don't keep your browsing history as most of them delete the history after every session or store it on your local device.
We believe that with this work, we have provided many options to be considered when choosing a browser for crypto trading. We strongly advise that thorough research is carried out before choosing a browser.