This guide will provide step by step instructions on how to install cryptotab browser on your linux machine.
To install cryptotab browser on windows, Mac or Android follow this guide.  
What is Cryptotab browser?
CryptoTab Browser is a web browser that allows users to mine cryptocurrency while browsing the web. It is based on the Chromium open-source project, which means it has the same user interface and functionality as Google Chrome. However, it includes a built-in mining algorithm that allows users to mine the cryptocurrency Bitcoin while browsing the web. Users can earn Bitcoin by simply using the browser as they normally would, with the option to increase their mining speed by referring other users to the platform. The browser also features ad-block, anti-malware, and anti-tracking technologies to enhance user privacy and security.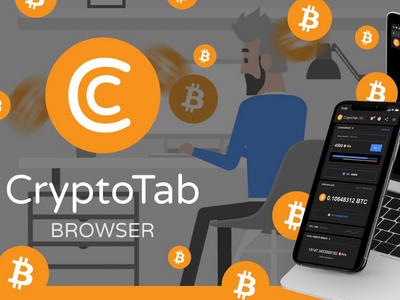 Cryptotab browser
Get free bitcoin while surfing the web using the Cryptotab browser.
Download Cryptotab Browser
Install cryptotab browser linux cli
To install the CryptoTab browser on Linux using cli, follow these steps:
Visit the CryptoTab website and download the Linux version of the browser.
Open a terminal window and navigate to the directory where the downloaded file is saved.
Unpack the downloaded file by running the command: tar -xf cryptotab_browser.tar.gz.
Navigate to the newly created directory: cd cryptotab_browser.
Run the browser by executing the CryptotabBrowser script: ./CryptotabBrowser.
Install cryptotab browser Ubuntu
To install CryptoTab Browser on Ubuntu, follow these steps:
Open a web browser and visit the CryptoTab website.
Click on the "Download" button to download the installation package for Linux.
Open a terminal window by pressing Ctrl+Alt+T or by searching for "Terminal" in the Applications menu.
Navigate to the directory where the installation package was downloaded. For example, if it was downloaded to the Downloads folder, you can navigate to it with the command: cd ~/Downloads
Extract the downloaded package by running the command: tar -xvf cryptotab_browser.tar.gz
Navigate to the newly created directory: cd cryptotab_browser
Run the installation script with the command: sudo ./install.sh
Follow the on-screen prompts to complete the installation process.
How to earn bitcoin using cryptotab browser?
You can earn Bitcoin with CryptoTab Browser by using its built-in mining feature, which allows you to mine Bitcoin while browsing the web. Here's how to get started:
Download and install CryptoTab Browser on your device.
Open the browser and create a CryptoTab account by clicking on the user icon in the top right corner and selecting "Login/Sign up".
Once you've created an account, you can start mining by clicking on the CryptoTab icon in the top right corner and selecting "Turn on mining".
You can adjust your mining speed by clicking on the same icon and selecting "Mining mode". Here, you can choose between Low, Normal, and High mining speeds.
You can also increase your earnings by referring other users to CryptoTab Browser. To do this, click on the user icon and select "Affiliate program". From here, you can get your referral link and promote CryptoTab to others.
Interested in knowing about other crypto related browsers? Check out our guide on best crypto trading browsers.
We have also written a guide for you on how to upgrade Bitcoin Core version 22.0 on Linux!
FAQ
How to earn bitcoin in cryptotab?
To earn bitcoin using cryptotab, you need to start browsing the web using CryptoTab browser. The browser will automatically start mining Bitcoin in the background as long as it is open.
How much bitcoin will be mined using cryptotab?
It's important to note that mining Bitcoin using CryptoTab is not a quick way to get rich. The amount of Bitcoin you can earn depends on several factors, including your computer's processing power, the amount of time you spend using the browser, and the current price of Bitcoin.
How to withdraw bitcoin from cryptotab browser?
Click on the CryptoTab icon in the top right corner of your browser.
Click on the "Withdraw BTC" button.
If you haven't already set up a Bitcoin wallet address, you will be prompted to enter one. You can use any Bitcoin wallet that supports the standard Bitcoin address format.
Once you have entered your Bitcoin wallet address, click on the "Withdraw" button.
How to earn bitcoin free without investment?
There are several ways to earn bitcoin for free without any investment. Bitcoin mining involves using your computer's processing power to help maintain the bitcoin network, and in return, you can earn a small amount of bitcoin. However, mining bitcoin is not profitable without specialised hardware, so it may not be a feasible option for most people.

Websites or apps like Cryptotab offer referral programs where you can earn bitcoin by inviting others to use their platform. You can share your referral link with your friends or on social media, and when someone signs up using your link, you earn a commission.
How to add referrals in cryptotab browser?
If you're looking to increase your earnings with Cryptotab, one of the best ways is to add referrals. Not only does this boost your income, but it also helps you grow your network and reach more potential clients.
Below are potential ways to add referrals in cryptotab browser.
Share your referral link
The first step to adding referrals is to share your referral link with your network. You can do this by sharing your link on social media, posting it on forums, or even sharing it with friends and family. Make sure to include a call-to-action in your message, encouraging people to sign up using your referral link.
Use targeted keywords
To optimize your referral link for search engines, use targeted keywords that describe the product or service you're promoting. For example, if you're promoting Cryptotab, use keywords like "bitcoin mining" or "cryptocurrency earnings" in your message.
Create valuable content
To attract more potential referrals, create valuable content that demonstrates the benefits of using Cryptotab. This could include blog posts, video tutorials, or infographics. Make sure to include your referral link in the content, and share it on social media and other platforms to attract more readers.
Participate in online communities
Join online communities related to cryptocurrency and mining, and participate in discussions. Share your referral link in a helpful and informative way, and make sure to provide value to the community. This will help you build credibility and attract more potential referrals.
How to hack cryptotab?
There are many youtube tutorials and shady links on google when it comes to searching for how to hack cryptotab browser however, it is relevetaly safe to say there are no hacks for cryptotab browser and most of these links and videos are scammers trying to make money out of people.
There are some legitimate tips and tricks that can help you increase your bitcoin mining with Cryptotab browser.
Refer others: You can earn more with Cryptotab by referring others to the program. You will earn a percentage of the mining earnings of your referrals, which can significantly boost your earnings.
Stay active: The longer you stay active and keep your device running, the more you can earn. Make sure to keep your device connected to the internet and let it mine continuously.
Optimize your settings: You can optimize your mining settings to maximize your earnings. Make sure to adjust the mining intensity and CPU usage based on your device specifications and the amount of power you want to use.
Participate in promotional events: Cryptotab occasionally runs promotional events that allow you to earn more cryptocurrency. Keep an eye on their website and social media channels for these opportunities.