Introduction
Crypto wallets are similar to online bank accounts, with a few key differences: they are not backed by government deposit schemes, they only hold cryptocurrencies, and, most importantly, you are always in control of your funds.
Non-custodial wallets, like Trust Wallet, are different from the accounts you might have on Crypto Exchanges. When you deposit funds on a crypto exchange like Billance, Cryptology, or Pionex, those exchanges are in charge of your crypto assets. But when you move your funds to a wallet that does not have custody of your keys, you own the keys to your wallet.
About Trust Wallet (Brief Overview)
Trust Wallet is a non-custodial crypto wallet that can store and manage multiple cryptocurrencies, as well as smaller tokens from different blockchains on a smartphone. While some wallets are strictly for crypto storage, Trust Wallet includes several other features, including staking to earn crypto rewards.
Trust Wallet users can buy cryptocurrencies, send and receive coins, and buy and sell NFTs through the app. It also allows you to store NFTs minted on either Ethereum (ETH) or the Binance Smart Chain.
Although as a decentralized wallet, customer service is only available for technical problems. Users can't get help finding their secret phrases or PINs in order to recover their accounts. But with the Wallet, you can purchase cryptocurrencies from diverse providers, with interest-earning staking available for crypto coins.
We've also written a guide for you on how to transfer from Thorwallet to Billance Exchange!
Getting Started
In this article, we'll be bringing you basic guides on how to transfer your assets from Trust wallet to Billance.
As the popular saying goes, "One of the best ways to understand crypto is to try it out." Remember, the first step is to set up an account if you're using the platform for the first time, or you simply sign in if you've done prior registration.
To set up an account with Trust Wallet App, kindly click on the link below;
And for the web version, kindly see the Link below;
And finally, for the IOS version, kindly see the Link below;
We've also provided a comprehensive guide on how you can register with Billance.
For more information about Billance Exchange, you can consult with some of the work we've done via the links below;
How to transfer from Trust Wallet to Billance
To transfer crypto assets from Trust Wallet to Billance, you need to copy your choice crypto asset address from Billance (the receiving platform) and then paste it onto Trust Wallet (the sending platform).
💡
When getting crypto addresses from Billance, make sure the address is on the same network registered on Trust Wallet.
How to get your Crypto address from Billance
On the home page, click on [Wallets]
2. After clicking on [Wallets], scroll down and click on [Deposits]. You'd be directed to another page where you [Create Address] for your crypto asset.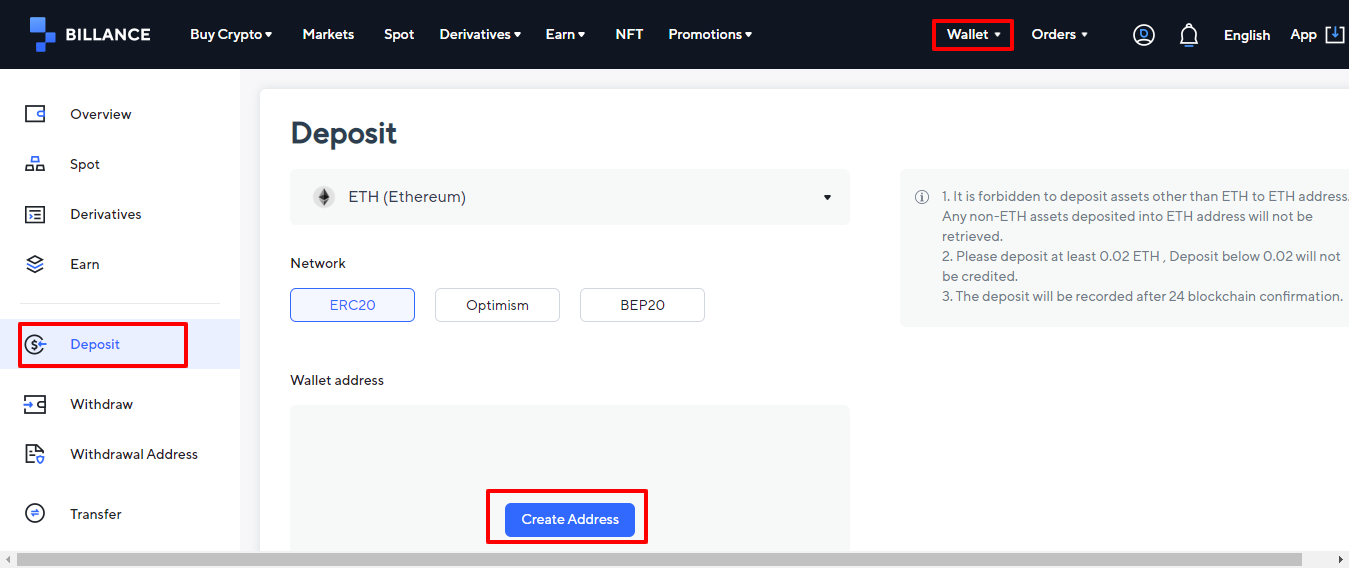 3. After clicking on [Create Address], an address is generated which you must copy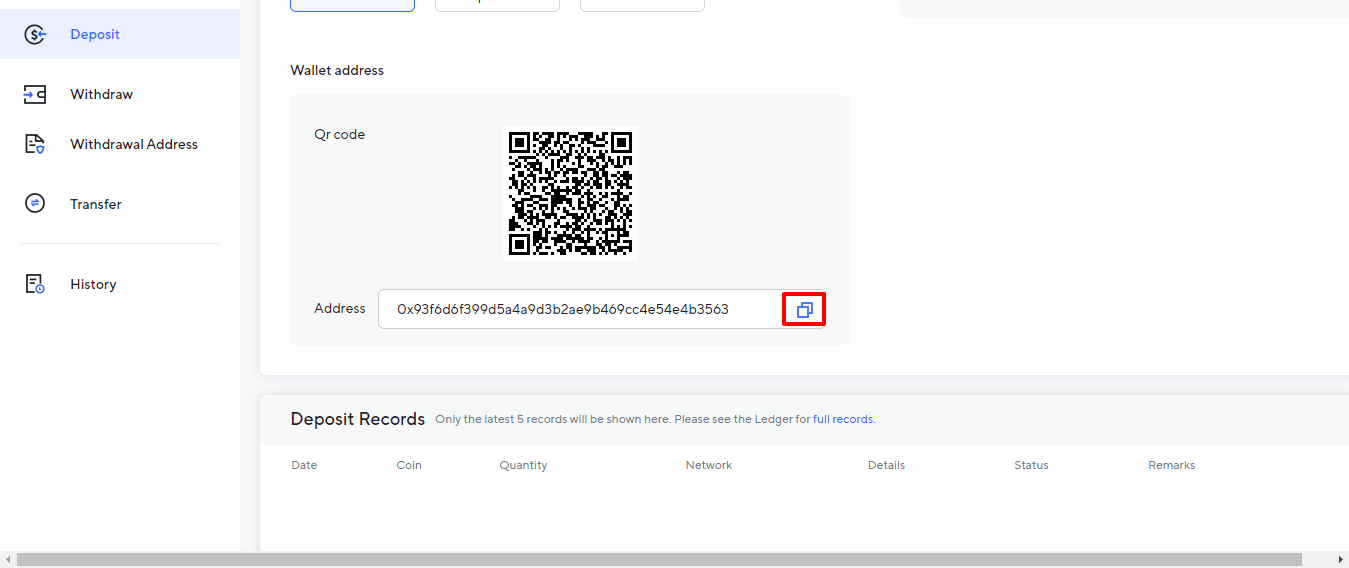 4. Copy your crypto address, and head on to your MetaMask Wallet to paste your address.
How to Paste Crypto address from Billance into your Trust Wallet
On the home page of Trust Wallet, clink on your choice crypto asset. E.g Ethereum (ETH)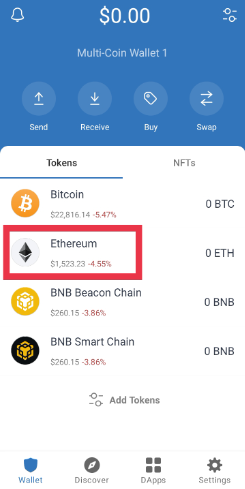 2. On the next page, click on [Send], which should direct you to the page where you enter the crypto address from Billance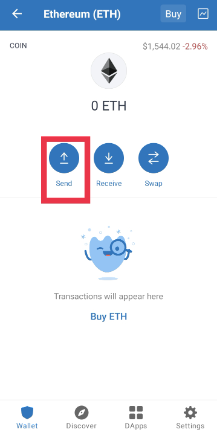 3. Enter your choice crypto address here;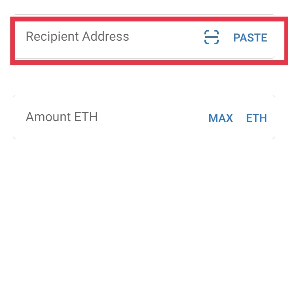 4. After imputing your address and the amount of crypto asset you wish to send to your Billance, click on [Continue], located at the top right corner.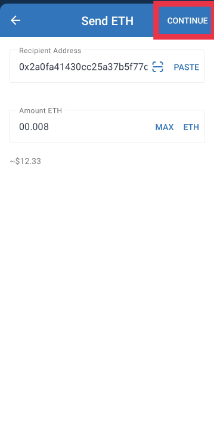 5. Finally, you're introduced to the last interface that contains details of your transaction, where you click on [Confirm transaction]
💡
Note that Trust Wallet charges a Network fee for every transaction made. Be sure to accommodate this charge while making any transaction.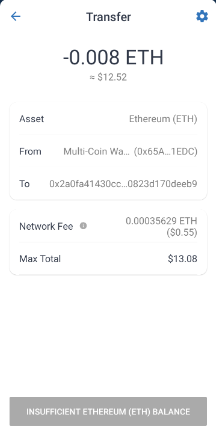 💡
The underlying text [Insufficient Ethereum Balance] appears because I do not have sufficient ETH balance to execute the transaction
Please understand that for every transaction made, the network fee is usually charged from the network that supports the crypto asset involved. Hence, if you're transferring a coin supported by Binance Smart Chain network (BEP20), you must have a sufficient amount of BNB in your wallet that can accommodate the transaction.
Conclusion
Trust Wallet acts as a bridge connecting the nodes of different blockchain networks. Every blockchain network has its own set of public addresses, which are also called "public keys" and are used to store and encrypt crypto assets.
Trust Wallet doesn't store any cryptocurrency on its servers, it gives users free access to its wallet. Network fees charged during transactions are used to pay validators or miners.
However, just like every other Hot wallet, Trust wallet can be susceptible to wallet hacks, hence the need for further storage of your crypto assets in cold wallets.
Popular Tags : Trust Wallet To Billance, Trust Wallet