By staking ETH tokens, you're securing the network, and validating transactions on blockchain, and in return, you're rewarded for donating your assets for these activities. In this post, we have prepared 10 Ethereum staking platforms for your Ethereum tokens, and the resultant rewards you earn in each platform.
What is Staking?
Staking involves committing your crypto assets in order to secure a blockchain network and validate and confirm transactions. It is only available with cryptocurrencies that use the proof-of-stake model to process payments. Staking cryptocurrency is a great way to generate passive income, especially because some cryptocurrencies offer high-interest rates for staking with their platforms.
10 Best Ethereum Staking Platforms
Ethereum is the community-run technology powering the cryptocurrency ether (ETH) and thousands of other decentralized applications (dApps). It is designed to be scalable, programmable, secure, and decentralized. A blockchain of choice for most developers and enterprises, building technology-based products upon which many industries carry out their everyday operations. On the 15th of September, 2022, the crypto industry experienced the Ethereum merge. There was a migration from the Proof of Work (PoW) network, which consumes vast amounts of electricity and requires expensive hardware, to the Proof of Stake (PoS) network, an energy-efficient, cost-effective, and more sustainable model that rewards users for validating transactions on the blockchain through staking. Due to the merge, in order to qualify as a Validator, the minimum amount of ETH 2.0 that can be staked is 32ETH across all platforms.
💡
Please understand that staked ETH 2.0 cannot be un-staked or transferred on the Ethereum network until after the Shanghai upgrade. This means that you should only stake ETH that you plan to hold for a long time.
We have listed 10 platforms for staking Ethereum tokens. Together with our highlights, we provide our verdict for each platform, so that you can be properly guided in making informed investment decisions.
1. Uphold
Ethereum was first listed for staking on Uphold on the 19th of March, 2021, together with Polkadot, Solana, and Cosmos. This platform adopts the flexible staking feature model so that you won't need to lock up your funds for a determined period. With this model, you can trade your assets whenever you want. Currently, you earn 7% APY when you stake your ETH tokens with Uphold.
Ethereum staking rates for Uphold Exchange: 7% APY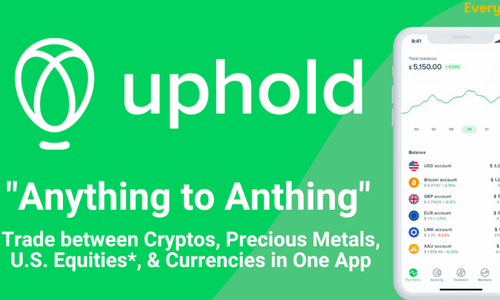 Uphold
Stake Ethereum tokens and earn up to 7% APY.
Stake Ether
Staking Verdict
Unlike many staking platforms like Kucoin and Coinbase, Uphold staking is operational in the US and there are no charges for deposits, withdrawals, or trading on this platform. The platform is intuitive, although, we've seen poor reviews on their customer service.
2. Kraken Ethereum staking
Since the merge, Kraken rewards users between 4% and 7% RPY on your staked ETH tokens. Your tokens will undergo a bonding period before you start earning ETH2 rewards. It usually takes up to a 20-day period or less depending on the condition of the network, and you're charged an administrative fee of 15% on all rewards received with the estimated RPY reflecting this fee.
Staking ethereum on kraken rate: On-chain Yearly rewards 4% -7% RPY.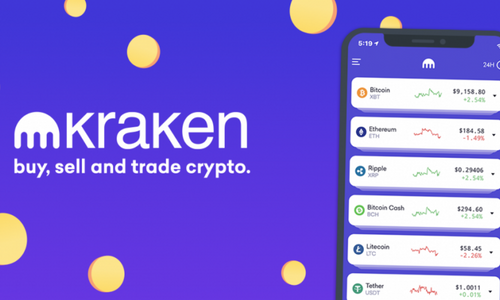 Kraken
Stake Ethereum token with Kraken Exchange and earn up to 7% APY.
Stake Ether
Staking Verdict
As we've been mentioning in all of our work on Kraken, the unique thing about this Exchange is that they do not offer any minimum time period for locking up your crypto in order to earn rewards. However, Kraken is not accessible to investors from the US, and your staked assets are not backed up by insurance. But the platform is a good choice for staking ETH tokens with an average intuitive interface. Although it has received bad user reports, mostly from its security issues.
3. Stake.Fish
Ethereum was officially launched for staking on this platform on the 20th of November, 2020 before the merge. Currently, you earn between 4%-6% APY when you stake with this platform, and as mentioned previously, withdrawals are not accessible until the Shanghai upgrade. You're also charged a one-time staking service fee of 0.1 ETH for each validator when you stake Ethereum 2.0 with Stake.Fish.
Ethereum staking rates for Stake.Fish: 4%—6% APY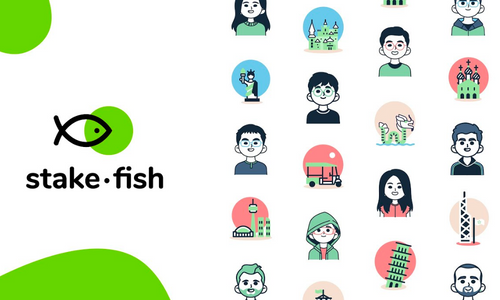 Stake.Fish
Stake Ethereum tokens with Stake.Fish and earn up to 6% APY
Stake Ether
Staking Verdict
When we consulted with review sites, we found out that this platform has a good score. The interface is very intuitive with great customer service. And since its inception, there has been no record of a security breach with the platform.
4. Bitcoinsuisse
One unique phenomenon with Bitcoin Suisse is that it allows investors to participate in Ethereum staking without having to meet the minimum 32 ETH threshold. You earn about 5.3% in staking rewards for your ETH 2.0 tokens. Currently, this platform allows you will retain 85% of your earnings from the incoming rewards, and then will use the remaining part to cover costs associated with the infrastructure setup, protocol upgrades, maintenance, and servers.
ETH staking rate for Bitcoinsuisse: 5.3% APY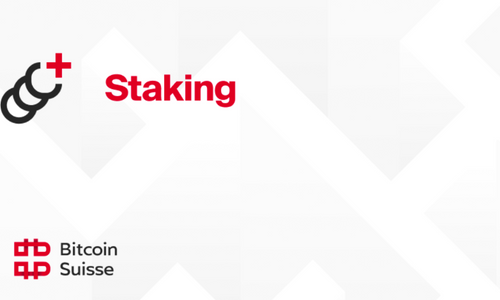 Bitcoin Suisse
Stake Ethereum tokens with this platform and earn up to 5.3% interest on your holdings.
Stake Ether
Staking Verdict
This platform has got a good customer review from Trust Pilot. It has an intuitive interface with excellent customer support and a great crypto storage solution. Although there are some reports of user overload, which mostly puts them on a constant upgrade mode.
5. Kucoin
KuCoin Earn provides rewards based on the amount of ETH2 tokens held after deducting node costs. Rewards are distributed to the Main Account on a daily basis.  You can earn up to 4.43% APY in rewards when you stake your ETH tokens with this platform, and as mentioned earlier, your interests are compounded and are available for withdrawal after the Shanghai upgrade.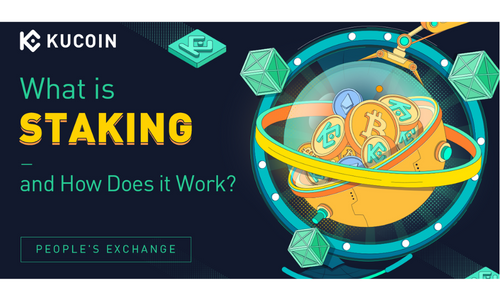 Kucoin
Stake Ether tokens with Kucoin Exchange and earn up to 4.3% APY on your holdings.
Stake Ether
Staking Verdict
Kucoin has over 50 coins available for staking, and you can earn interest by staking popular stablecoins such as USDT and US. However, KuCoin is not licensed for operations in the U.S. Although, Kucoin has received poor remarks on major review platforms, with issues ranging from poor customer support to broken withdrawal and deposits process.
6. Crypto.com
Crypto.com offers a kind of staking service it refers to as soft staking with a reward system based on your daily non-custodial balances with no commitment period required, while extra rewards apply to those who are actively staking CRO, the native cryptocurrency for the platform. For ETH, you earn 4% p.a. on your holdings, with no influence on the merge, with minimum staking requirements of 0.15 ETH.
ETH staking rate for Stake.Fish: 4% p.a.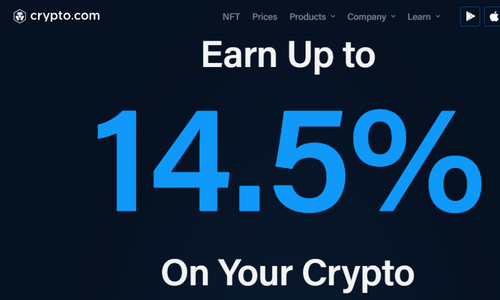 Crypto.com
Stake your Ethereum token with Crypto.com and Earn up to 4% APY on your holdings.
Stake Ether
Staking Verdict
This platform is not accessible to residents of Hong Kong SAR, Switzerland, and Malta, and is best suited for its mobile application. The user interface is on the average and it's convenient for intermediate crypto investors. It has received average ratings on trust pilot.
7. Nexo
Nexo basically specializes in crypto lending services. So, Investors deposit their tokens into Nexo in order to earn a high rate of interest. Staking Ethereum with this Exchange is quite competitive with yields of up to 8%. In order to get the best rates on Nexo, you'll need to lock up Nexo tokens for a minimum period of one month. Nexo rewards are usually distributed on a daily basis and they do not collect any fee from the APYs advertised. Another factor to note is that the amount of interest you earn depends on the USD value of your assets; from $0 to $4M will have a flexible rate of 5%, whereas over $4M will receive a flex rate of 2.5%.
ETH staking rate for Nexo.io: 8%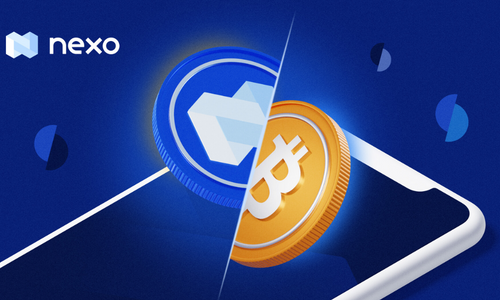 Nexo.io
Stake your Ether tokens with Nexo Exchange and earn up to 8% APR on your holdings.
Stake Ether
Staking Verdict
As we have previously stated, you're required to hold tokens for at least one month to get the best rates. And better rates are received in Nexo tokens also. However, this platform has received one of the best ratings on this list so far, with an intuitive interface backed by blockchain technology that provides transparency in its operations.
8. Bitfinex
Staking ETH 2.0 is done in batches of 32 ETH so that a user can become a full validator in order to receive staking rewards. Bitfinex does not offer any minimum requirement on the amount of ETH a user must have in order to participate in staking. While ETH is staked in batches of 32 ETH on a first-come, first-served basis, users can stake their desired amount of ETH tokens and wait for the batch to be filled to the required amount, so that a batch is completed and qualified for staking.
Estimated annual staking rewards: Up to 10%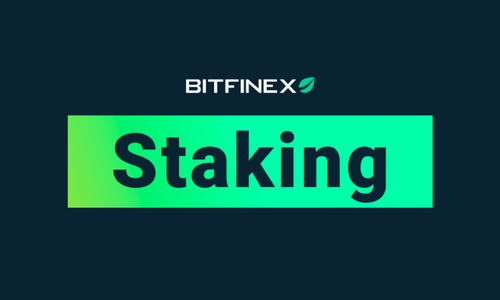 BitFinex
Stake Ethereum with Bitfinex and earn up to 10% APY on your holdings.
Stake Ether
Staking Verdict
Staking ETH 2.0 with this platform is not accessible to users from the U.S and Canada, and it has a history of cyber attacks. The platform is quite intuitive and well-suited for intermediate to advanced-level crypto investors.
9. CoinDCX
CoinDCX offers a user-friendly way to participate in Ethereum 2.0 staking. In order to participate, you must have a minimum of 0.1 ETH in custody. You'll start receiving rewards two days after your staking deposits, and your rewards will be distributed in ETH tokens based on the staking milestone achieved by CoinDCX. Your funds will be locked in the validator till the Shanghai Ethereum upgrade.
Estimated annual staking rewards: 3.6%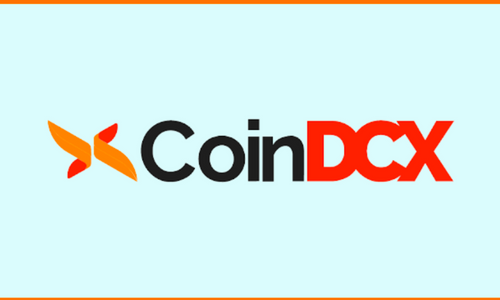 CoinDCX
Stake Ethereum tokens with this Exchange and earn up to 3.6% APY on your holdings.
Stake Ether
Staking Verdict
CoinDCX has a very responsive customer service, although it did receive poor reviews from customers on Trust Pilot. The user interface is beginner friendly with a great level of security. But we also notice the regular maintenance carried out on the platform, which has a way of jeopardizing trust for the platform.
10. Coinbase Etheruem Staking
With Coinbase, you can stake your ETH 2.0 tokens and earn rewards up to 4% APY on your holdings. There are no minimum amount of ETH tokens required to stake etheruem on Coinbase, but there's a maximum amount of ETH that each user can stake to help manage network limits. This maximum amount does change over time and is not specific to your account.
Coinbase Etheruem staking rewards: 4% APY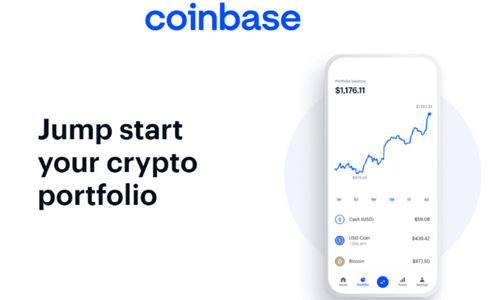 Coinbase
Stake Ethereum and earn up to 4% APY on your holdings
Stake Ether
Staking Verdict
Coinbase just like Binance has distinguished itself as the best platform in terms of infrastructure and management. With its beginner-friendly interface and very responsive customer services, assets are guaranteed adequate safety. However, their token listing for staking is very few compared to Exchanges like OKX and Kucoin.
Final Thoughts
From the list we prepared, Bitfinex, Nexo and Uphold offered the best APYs for ETH staking in descending order. But with regard to infrastructure and management, we still recommend platforms like Nexo, due to the great reviews we saw on major review sites like Trust Pilot and Investopedia. However, users are entitled to their opinion of what priority is, whether site safety or APY offering, but we recommend safety first. Finally, for your ETH 2.0 tokens, you must understand as we have earlier emphasized, that your assets will not be withdrawn until the entire upgrade phase is completed. Hence, staking ETH must be for the long term.
Other Staking Protocols
Popular Tags : Best Ethereum Staking Platforms, ETH 2.0, Staking ETH tokens, Kraken Ethereum staking, Ethereum staking rates, Staking Verdict, ETH 2.0 tokens